"KD Won't Talk to These Superstars but He'll Argue on Twitter": Kevin Durant Goes Radio Silent Following Massive Trade Request; Leaves NBA Fans Baffled
Published 07/07/2022, 10:00 AM EDT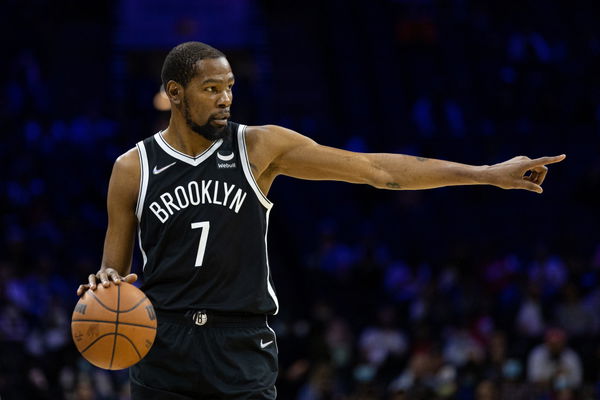 There is no predicting when this Kevin Durant and Brooklyn Nets saga will conclude. Every day, however, a new update concerning the superstar's future floods the internet. Since Kyrie Irving exercised his player option with the Nets and Durant demanded a trade, the rumor mill has been buzzing with trade talks involving the two superstars.
With Durant's future with the Nets hanging in the balance, numerous superstars may be seeking to gauge his interest in joining forces. And why not? Having the talents of a human sniper like him arguably elevates a team to championship contender status. However, recent developments indicate that Durant isn't interested in hearing pitches from other superstars.
ADVERTISEMENT
Article continues below this ad
According to Chris Haynes of Yahoo Sports, several players have tried to get in touch with Kevin Durant. The forward, however, has "gone dark", since requesting a trade with the Nets' front office.
The analyst further stated that KD has only communicated with his inner circle as he awaits his next destination. Durant may not be returning phone calls or texts, but he has been active on Twitter. He congratulated Chet Holmgren on his spectacular Summer League debut.
Durant will eventually have to come out from his bunker and engage in discussion with teams. There is no telling where he will take his talents or what trade package will convince the Brooklyn Nets to let him leave.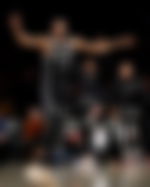 He would reportedly like to end up with a contending franchise, but he has to get through his reclusive period first.
Kevin Durant going underground has fans perplexed
Kevin Durant caused a stir a few weeks ago when he demanded a trade from the Brooklyn Nets. However, his subsequent disappearance has everyone puzzled. The latest update from the KD-Nets saga has left fans on Twitter scratching their heads.
KD won't talk to these superstars but he'll argue on Twitter. This is so funny lmao.

— Osh (@itsoshh) July 6, 2022
He's staying in Brooklyn

— Jakeviousmingo (@jakeviousmingo) July 6, 2022
Why go all out to get him? He eventually will demand out regardless of how good the situation is. Great, HOF caliber player no doubt but too much risk if you mortgage an entire franchise to get him.

— Chris Roney (@ChrisRoney0) July 7, 2022
Bc he wants to only play with Booker & cp3. Coach Avery already confirmed that he's been working out with book. He only wants the suns & other teams know that.

— Alontrae (@Alontrae3) July 7, 2022
Lmao he still reading every tweet tweeted from Lebron to little Joey at Roslyn middle school lets be real

— Brando (@Brando_Johnson) July 6, 2022
The Nets will not let go of Durant until their asking price is met
Since Kevin Durant demanded a trade, the majority of NBA teams have gone over their books to determine whether they have the assets to acquire him.
With Rudy Gobert's trade to the Minnesota Timberwolves fetching the Utah Jazz four first-round picks and five players, one can only imagine what the Nets would want in return for their ace.
Durant named the Phoenix Suns and the Miami Heat as his preferred destinations if a trade takes place. The Nets though, are taking their time and are in no rush until their asking price is met. According to NBA Insider Shams Charania, the Nets won't let Durant go until they get what they seek in return.
"They're open in dialogue and they're open to teams like Toronto, Phoenix, Miami making offers, but until they get that price threshold met, they're not gonna move," Charania said.
ADVERTISEMENT
Article continues below this ad
"This is what they're telling teams. 'We're not going to move Kevin Durant until the price is met,'" he added.
Durant's future in Brooklyn is hanging by a thread. However, as things currently stand, that thread does not appear to be breaking anytime soon.
ADVERTISEMENT
Article continues below this ad
WATCH THIS STORY: Kobe Bryant, Dennis Rodman, Chris Paul, and Other NBA Stars Who Inspired Children By Writing Books For Them
Where will Kevin Durant end up? Let us know your thoughts in the comments section below.