Miami Heat
Miami Heat 2022: News, Schedule, Roster, Score, Injury Report
The Miami Heat, owned by Micky Arison, is part of the NBA's Eastern Conference. They belong to the Southeast Division along with the Atlanta Hawks, Charlotte Hornets, Washington Wizards, and Orlando Magic.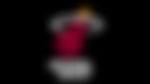 ADVERTISEMENT
Article continues below this ad
History
The Miami Heat entered the NBA in 1988 as an expansion team along with the Charlotte Hornets. They reached the Playoffs only twice in the first eight years, but fell in the first round on both occasions. 
In the 1995 season, they were acquired by Carnival Cruise Lines and saw a turnaround in fortunes. In the next season, they reached the Conference Finals, following Michael Jordan's Chicago Bulls. En route, they cobbled up a 32-9 way record, earning them the moniker "Road Warriors."
The Miami Heat constantly fell to the New York Knicks in the Playoffs between 1998-2000, before dropping off until the acquisition of Dwyane Wade in 2003. They made four consecutive Playoffs and won their maiden NBA title in 2006. A year later they were swept in the first playoff series.
This was the beginning of a slump in their fortunes. The team notched up an abysmal 15-67 league record in 2007-08. They made the Playoffs again in the next 2 years but didn't achieve success until the formation of the Big 3 in 2010. 
Miami Heat used the $48 million cap space and recruited LeBron James and Chris Bosh. They reached four consecutive finals and won two championships in 2012 and 2013. 
After LeBron James' departure, they made the Playoffs just twice. In the first year, the Miami Heat became the first team since the 2005 season's Los Angeles Lakers to miss out on the Playoffs after featuring in the previous final. 
LeBron James (2012, 2013) is the only Miami Heat player to win the league MVP award. The legendary Pat Riley currently serves as the president of the Heat, while Erik Spoelstra has been the trusted head coach since 2008. In the 2021-22 season, Spoelstra is leading the side to great heights, as they are topping the Eastern Conference at the halfway mark.
Team's Sponsors
The Miami Heat have Ultimate Software as their main sponsors, who advertise on their uniforms. Besides the technology company, Miami has partnerships with companies such as Tissot, Dell, and several other companies.
Achievements and History
| | |
| --- | --- |
| Founded  | 1988 |
| Conference | Eastern |
| Division  | Southeast |
| President | Pat Riley |
| General Manager | Andy Elisburg |
| Head Coach  | Erik Spoelstra |
| Arena  | American Airlines Arena |
| Championships (3) | (2006, 2012, 2013) |
| Conference Titles (6) | (2006, 2011, 2012, 2013, 2014, 2020) |
| Division Titles (14) | (1997, 1998, 1999, 2000, 2005, 2006, 2007, 2011, 2012, 2013, 2014, 2016, 2018, 2020) |
| Website | www.nba.com/heat |
Miami Heat 2021-22 Roster
| | | | | | |
| --- | --- | --- | --- | --- | --- |
| No. | Player | Pos | Ht | Wt | Birth Date |
| 14 | Tyler Herro | SG | 6-5 | 195 | January 20, 2000 |
| 55 | Duncan Robinson | SF | 6-7 | 215 | April 22, 1994 |
| 5 | Kyle Guy | SG | 6-1 | 167 | August 11, 1997 |
| 17 | P.J. Tucker | PF | 6-5 | 245 | May 5, 1985 |
| 21 | Dewayne Dedmon | C | 7-0 | 245 | August 12, 1989 |
| 13 | Bam Adebayo | C | 6-9 | 255 | July 18, 1997 |
| 7 | Kyle Lowry | PG | 6-0 | 196 | March 25, 1986 |
| 11 | KZ Okpala | PF | 6-8 | 215 | April 28, 1999 |
| 22 | Jimmy Butler | SF | 6-7 | 230 | September 14, 1989 |
| 8 | Markieff Morris | PF | 6-9 | 245 | September 2, 1989 |
| 16 | Caleb Martin | SF | 6-5 | 205 | September 28, 1995 |
| 30 | Chris Silva | PF | 6-8 | 234 | September 19, 1996 |
| 11 | KZ Okpala | PF | 6-8 | 215 | April 28, 1999 |
| 2 | Gabe Vincent | PG | 6-3 | 200 | June 14, 1996 |
| 77 | Omer Yurtseven | C | 7-0 | 264 | June 19, 1998 |
| 31 | Max Strus | SF | 6-5 | 215 | March 28, 1996 |
| 40 | Udonis Haslem | C | 6-8 | 235 | June 9, 1980 |
Miami Heat 2021-22 Starting Lineup
ADVERTISEMENT
Article continues below this ad
Gabe Vincent (G)
Duncan Robinson (G)
Jimmy Butler (F)
ADVERTISEMENT
Article continues below this ad
P.J. Tucker (F)
Bam Adebayo (C)