Miami Heat
Miami Heat
Miami Heat: History, Achievements, Current Roster
The Miami Heat is owned by Micky Arison and is part of the NBA's Eastern Conference. They belong to the Southeast Division along with the Atlanta Hawks, Charlotte Hornets, Washington Wizards and Orlando Magic.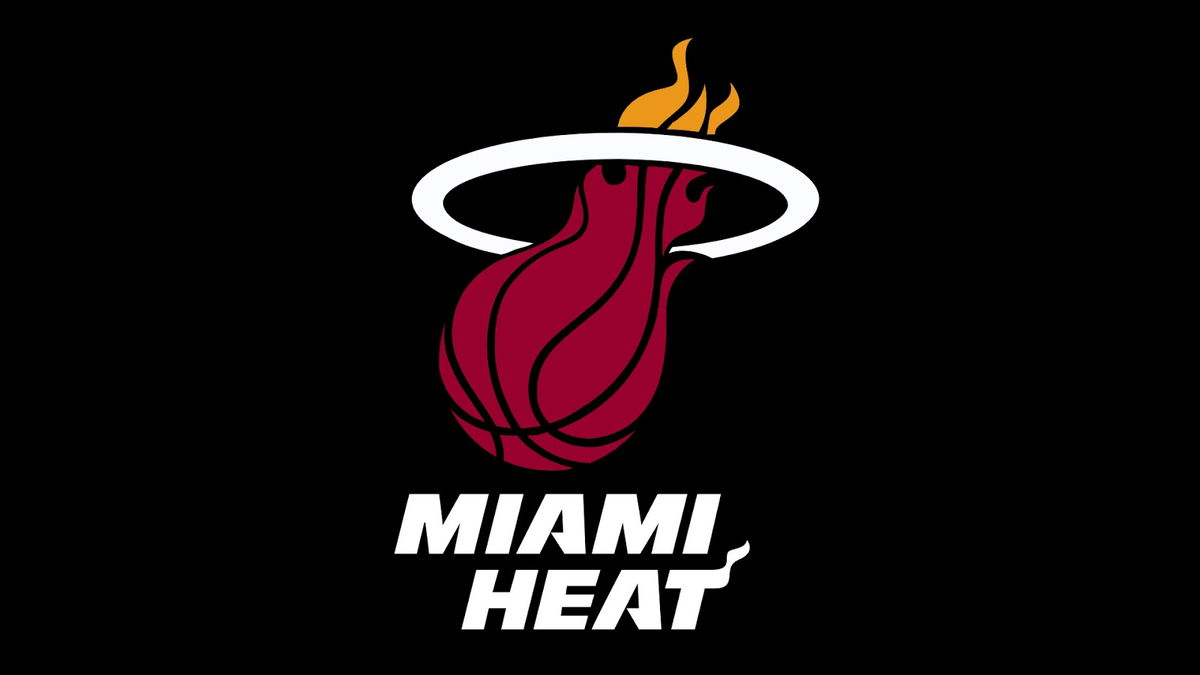 The Miami Heat entered the NBA in 1988 as an expansion team along with the Charlotte Hornets. They reached the playoffs only twice in the first 8 years falling in the first round on both occasions. 
In the 1995 season, they were acquired by Carnival Cruise Lines and saw a turnaround in fortunes. In the next season, they reached the Conference Finals falling Michael Jordan's Chicago Bulls. En route, they cobbled up a 32-9 way record earning them the moniker "Road Warriors." The Miami Heat constantly fell to the New York Knicks in the playoffs between 1998-2000, before dropping off until the acquisition of Dwayne Wade in 2003. They made 4 consecutive playoffs and won their maiden NBA title in 2006. A year later they were swept in the first playoff series.
This was the beginning of a slump in their fortunes. The team notched up an abysmal 15-67 league record in 2007-08. They made the playoffs again in the next 2 years but didn't achieve success until the formation of the Big 3 in 2010. 
Miami Heat used the $48 million cap space and recruited LeBron James and Chris Bosh. They reached 4 consecutive finals and won two championships in 2012 and 2013. 
After LeBron James' departure, they have made the playoffs just twice. In the first year, the Miami Heat became the first team since the 2005 season's Los Angeles Lakers to miss out on the playoffs after featuring in the previous final. 
LeBron James (2012, 2013) is the only Miami Heat player to win the league MVP award. 
Miami Heat: Achievements 
| | |
| --- | --- |
| Championship  | 2006, 2012, 2013 |
| Conference Titles | 2006, 2011, 2012, 2013, 2014 |
| Division Titles  | 1997, 1998, 1999, 2000, 2005, 2006, 2007, 2011, 2012, 2013, 2014, 2016, 2018 |
Miami Heat Roster
Pos.
No.
Name
Height
Weight
DOB (YYYY-MM-DD)

F/C

13

Adebayo, Bam

6 ft 9 in (2.06 m)

255 lb (116 kg)

1997–07–18

F/C

17

Alexander, Kyle

(TW)

6 ft 10 in (2.08 m)

216 lb (98 kg)

1996–10–21

F

22

Butler, Jimmy

6 ft 7 in (2.01 m)

230 lb (104 kg)

1989–09–14

F

99

Crowder, Jae

6 ft 6 in (1.98 m)

235 lb (107 kg)

1990–07–06

G

7

Dragić, Goran

6 ft 3 in (1.91 m)

190 lb (86 kg)

1986–05–06

F

40

Haslem, Udonis

6 ft 8 in (2.03 m)

235 lb (107 kg)

1980–06–09

G

14

Herro, Tyler

6 ft 5 in (1.96 m)

195 lb (88 kg)

2000-01-20

F

44

Hill, Solomon

6 ft 6 in (1.98 m)

226 lb (103 kg)

1991–03–18

G/F

28

Iguodala, Andre

6 ft 6 in (1.98 m)

215 lb (98 kg)

1984–01–28

F

5

Jones, Derrick

6 ft 6 in (1.98 m)

210 lb (95 kg)

1997–02–15

F/C

0

Leonard, Meyers

7 ft 0 in (2.13 m)

260 lb (118 kg)

1992–02–27

G

25

Nunn, Kendrick

6 ft 2 in (1.88 m)

190 lb (86 kg)

1995–08–03

G/F

4

Okpala, KZ

6 ft 8 in (2.03 m)

215 lb (98 kg)

1999–04–28

F/C

9

Olynyk, Kelly

6 ft 11 in (2.11 m)

240 lb (109 kg)

1991–04–19

F

55

Robinson, Duncan

6 ft 7 in (2.01 m)

215 lb (98 kg)

1994–04–22

F

30

Silva, Chris

6 ft 8 in (2.03 m)

234 lb (106 kg)

1996–09–19

G

2

Vincent, Gabe

(TW)

6 ft 3 in (1.91 m)

200 lb (91 kg)

1996–06–14