BREAKING: Rafael Nadal's Uncle Toni Turns Felix Auger Aliassime's Coach Ahead of Monte Carlo Masters 2021
Published 04/08/2021, 8:06 AM EDT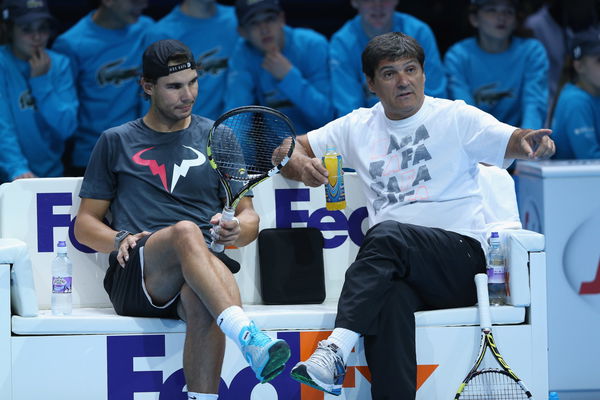 ---
---
Super coach Toni Nadal is going to return to the tennis tour, but this time independent of his nephew, Rafael Nadal. This time the senior Nadal will be accompanying young Canadian sensation, Felix Auger Aliassime in the clay-court season as his coach.
ADVERTISEMENT
Article continues below this ad
This will be Toni Nadal's first coaching job since leaving Rafa Nadal's team in 2017. Since 2017, he has been the head coach of the Rafa Nadal Academy. But this newfound job will be interesting.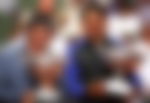 Rafael Nadal and Toni Nadal
ADVERTISEMENT
Article continues below this ad
It will always be different to see Toni Nadal without Rafa. Toni was the person to introduce tennis to Rafa and helped him win many titles and accolades. Thus now seeing him in Felix's box will be different. It is not known if Toni and Felix's partnership is temporary or permanent, but it also shows the Canadian's intent for the clay-court season.
Toni Nadal is to be credited for making the best clay-court player in history in the form of Rafael Nadal. Thus his inclusion in Felix's team could provide benefits for the young Canadian. Next Felix will feature during the Monte Carlo Masters. The tournament is also being headlined by Rafael Nadal and begins tomorrow. And if the draw aligns Felix and Rafa in the same half, then they could face each 0ther.
Felix Auger Aliassime's training with Toni Nadal during the off-season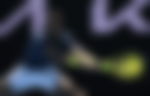 During the off-season, Felix trained in the Rafa Nadal Academy alongside Toni Nadal. And according to the player, it was certainly a fruitful time.
ADVERTISEMENT
Article continues below this ad
"It was my first time but I have been happily surprised by everything. It's as good as I imagined, even better. I feel like everybody has really good energy here, a lot of respect, a lot of engagement and passion for the game everywhere around."
Felix looked at home with Toni and highly praised the Spanish coach. He said: "He (Toni) would give me instant feedback on my shots and on my movement and how I could play. "I think his advice just brings me a lot of conviction and confidence in myself,"
ADVERTISEMENT
Article continues below this ad
Surely a coach of Toni's stature will bring some positive change in Felix's game. Could this new partnership elevate Felix to the next level?
WATCH: Rafael Nadal Takes a Tour of His Under-Construction Rafa Nadal Academy