trending
What Americans are reading
Creighton Bluejays 2021: News, Schedule, Roster, Scores, Injury Report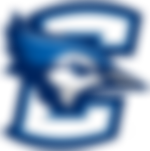 The Creighton Bluejays compete in NCAA Men?s Basketball as a part of the Big East Conference. Georgetown, Villanova, Seton Hall, and UConn are some of their other notable rival teams from the conference. They were founded in 1911.
The team was named the Bluejays in 1924 following a contest held by the newspaper Omaha Bee. Previously, they were known as the Hilltoppers, or the White and Blue.
When the Bluejays first launched their logo in 1924, it was an actual blue jay on a branch. From 1941 onwards, they began to use a cartoon or a caricature version of a blue jay. In 2013, they had a complete overhaul, and the logo was changed to a letter C, which has the head of a bluejay in the center.
History
| | |
| --- | --- |
| Founded | 1911 |
| Conference | Big East |
| Athletic Director | Bruce Rasmussen |
| Head Coach | Greg McDermott |
| Arena | CHI Health Center Omaha |
| Championships (0) | ?- |
| Conference Tournament Titles (12) | 1978, 1981, 1989, 1991, 1999, 2000, 2002, 2003, 2005, 2007, 2012, 2013 |
| Conference Regular Season Titles (20) | 1923, 1924, 1925, 1927, 1930, 1931, 1932, 1935, 1936, 1941, 1942, 1943, 1978, 1989, 1991, 2001, 2002, 2009, 2013, 2020 |
| Website | https://gocreighton.com/sports/mens-basketball |
Who is the Coach of the Bluejays?
The current head coach of the Bluejays is Greg McDermott. He joined Creighton in 2010, after working for two decades with NCAA basketball.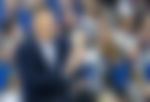 In his ten seasons with the Bluejays, McDermott currently holds a 232-116 record. He has led them to two Missouri Valley Conference titles and also led them to their first Big East Conference title last season. He was named as the Big East Coach of the Year for that achievement.
Who is the Athletic Director of the Bluejays?
The current athletic director of the Bluejays is Bruce Rasmussen. He began his journey with Creighton as the head coach for the women's basketball team in 1980, before being appointed as the AD in 1994.
He was named Under Armour Athletic Director of the Year in 2014. The university has dedicated its new fitness center after and has named it The Rasmussen Center. One of his biggest moves as the AD was the Bluejays move to the Big East conference back in 2013.
Achievements and Championships
The Bluejays most successful run in the NCAA tournament was back in 1941 when they reached the Elite Eight stage.
Since then, they have reached the Sweet Sixteen thrice in 1962, 1964, and 1974, but have failed to go beyond.
When they were a part of the Missouri Valley Conference, the Bluejays were a dominant team, winning a record 12 Conference titles and 15 regular-season titles.
The Bluejays are yet to win an NCAA championship.
Greatest NBA Players
Over the years, a few players from Creighton have successfully made it to the NBA. Kyle Korver, Paul Silas, and Benoit Benjamin are some of the best Bluejays to have played in the league. Korver is a one-time All-Star, while Silas was a three-time champion.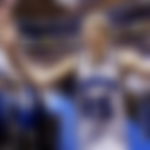 In recent years, very few Bluejays have been able to reach and make an impact in the NBA. Pacers' Doug McDermott, son of coach Greg McDermott, is the only current player who is on an NBA contract.
Mascot and Uniform
The name of their mascot is Billy Bluejay. The Bluejay was selected as the mascot back in 1924. But the costume mascots were introduced only after alumnus Joseph P. Murphy came up with graphical designs.
In 2013, Billy Bluejay also had an overhaul when the team moved to the Big East Conference. He became more vibrant and more athletic after this change.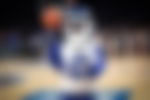 The team colors for the Creighton Bluejays are CU blue, CU Navy Blue, CU Light Blue, CU Gray, CU Light Gray, and Silver Metallic.
Current Roster
The Bluejays roster for the 2020-21 season has 17 players.
Position

Jersey

Number

Name

Height

Weight

G

0

Antwann Jones

6-6

220

G

4

Shereef Mitchell

6-0

170

G

5

Alex O'Connell

6-6

186

G

10

Jett Canfield

5-10

165

G

11

Marcus Zegarowski

6-2

180

G

12

Andrew Merfeld

5-11

185

F

13

Christian Bishop

6-7

220

G

14

Sami Osmani

6-4

205

F

20

Nic Zeil

6-8

210

G

22

Devin Davis

6-0

175

F

23

Damien Jefferson

6-5

220

G

24

Mitch Ballock

6-5

205

C

32

Ryan Kalkbrenner

7-0

235

G/F

34

Denzel Mahoney

6-5

220

C

41

Jacob Epperson

6-11

235

G

44

Rati Andronikashvili

6-4

185

F

55

Modestas Kancleris

6-9

195
Schedule
The Creighton Bluejays 2020-21 season began with a 69-58 win against the North Dakota State Bison on November 29. They have a 9-game regular season that ends with a home game against Xavier on December 23, 2020.
The full schedule is available on the college website.
How to contact Creighton Bluejays men's basketball?
Creighton Bluejays on Twitter:?@BluejayMBB
Creighton Bluejays on Instagram:?@bluejaymbb