trending
What Americans are reading
Las Vegas Grand Prix 2023 - Latest News, Winners, Qualifying, Circuits, Track
Ladies and gentlemen, start your engines! It's lights out at the Las Vegas Grand Prix, and away we go!
The razzle-dazzle of the Las Vegas Strip is set to join the world of high-octane racing. Formula 1 is taking a gamble, but it?s sure to hit the jackpot with the Las Vegas Grand Prix.?Scheduled for November 18, 2023, the city known for its glitz and glamour will host the monumental 1100th round of the Formula 1 World Championship. And boy, does that sound like a party waiting to happen!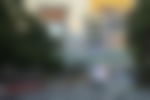 This isn?t F1?s first rendezvous with Sin City. Flashback to 1982, and you'd find the roaring engines and screeching tires of the Caesars Palace Grand Prix. That's right ? after a 41-year hiatus, F1 is making a grand return to Vegas. Legends such as Nelson Piquet and Keke Rosberg have clinched the championship on the very same circuit. Las Vegas will be the third Grand Prix in the USA this year, following Miami and the United States Grand Prix.
This year, it's all about the streets! Vegas is ditching the car park circuit of yore, in favor of a shimmering 6.2km street track. We are in for a treat as cars zoom past the Bellagio's iconic fountains, the grandeur of Caesars Palace, and the lavish Venetian. And with speeds rivaling Monza, F1's very own 'Temple of Speed', overtaking (and heart rates) promise to be off the charts.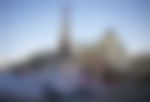 You know what they say about Vegas?the city never sleeps. Embracing that spirit, the Las Vegas Grand Prix is spicing things up with a night race! While we're used to Sunday showdowns, this Grand Prix is all about that Saturday night fever. Qualifying heats up on Friday and practice sessions roll out on Thursday, setting the stage for a starlit spectacle on the Strip.
And for those attending, the Las Vegas Grand Prix is more than just a race. From lavish opening ceremonies to post-race parties, this is where the adrenaline of F1 meets the glitz of Vegas.
Past Winners
| | | | |
| --- | --- | --- | --- |
| Year | Driver | Country | Constructor |
| 1981* | Alan Jones | Australia | Williams-Ford |
| 1982* | Michele Alboreto | Italy | Tyrrell-Ford |
*Caesars Palace Grand Prix
Las Vegas Grand Prix Circuit Details
Clocking in at 3.853 miles (6.201 km), this flashy circuit promises all the twists, turns, and high-speed thrills we've come to love from F1. Starting off in what was once a sleepy parking lot soon to be transformed into the race's central hub, drivers will take on 17 adrenaline-pumping corners, 3 straights to floor it, and 2 DRS zones to make those overtakes sizzlin' hot! All that at blistering speeds of up to 212 mph (or for our metric mates, 342 km/h). From the get-go, they're challenged with a tight hairpin, leading them to a quick left and a zippy right. But here's where it gets spicy - the course takes our F1 champs from the permanent track straight onto the buzzing city streets of Vegas.
Zooming 0.50 miles down Koval Lane, racers then embrace a slow 90-degree right, only to be greeted by a sweeping left circling the futuristic MSG Sphere arena. And just when you think you've got the hang of it, the track throws in a left-right twist, followed by a brisk left onto Sands Avenue.
But hold on to your helmets, because the next stretch is what Vegas dreams are made of. Racers will blaze down a 1.181-mile flat-out section on the iconic Las Vegas Strip, speeding past its legendary hotels and casinos. A few tight corners onto Harmon Avenue, a straight dash, and a lightning-fast left, and our racers are back to where they began.
The Las Vegas Grand Prix promises to be an unforgettable race with 50 laps of pure, unadulterated racing fun. Covering a total race distance of 310.05 km, we're all on the edge of our seats to see who sets the inaugural lap record.
Where To Watch?
| | |
| --- | --- |
| India | F1 TV |
| USA | ESPN, ESPN Deportes |
| United Kingdom | Sky Sports, C4 |
| Germany | Sky Deutschland |
| France | Canal+ |
| Italy | Sky Italia |
| Spain and Andorra | F1 DAZN |
For a comprehensive list of broadcast partners in other countries,?click here.
Las Vegas Grand Prix Tickets?
Ready to secure your spot amidst the sizzle of the Strip? ? Head on over here and grab yours before they're as gone as last night's poker chips! But remember, this ain't just any race. It's F1 under the Vegas lights. So, dress to impress, bring your A-game, and let's make some memories that'll last longer than that Elvis impersonator's sideburns.
From the iconic Caesars Palace races of the 80s to the buzzing Strip of today, F1's return to Las Vegas is shaping up to be an unforgettable affair. The desert city, known for hosting the brightest stars, is all set to add the fastest cars to its roster. Let the games begin!
See you under the neon lights! ????