Renault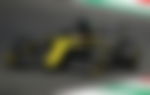 Renault: 2021 Latest News, Results, Drivers and Car Updates
The Renault F1 team first began their F1 operations in 1977 and even supplied engines from 1983. During their first stint in the sport, they won two F1 World Championships, both with Fernando Alonso. They left the sport after the 2011 season, finding their way back in 2016.
ADVERTISEMENT
Article continues below this ad
Another significant event occurred when Renault debuted, namely the introduction of turbo engines. Renault's 2020 driver lineup consists of former Red Bull star Daniel Ricciardo and Esteban Ocon.
Renault's iconic yet modern yellow and black livery is set to change from 2021 when the team rebrands itself to Alpine F1 with a possible livery change reminiscent of the French tricolor. Esteban Ocon and Fernando Alonso will drive for the team in 2021.
The Renault logo is synonymous with both its road cars and racing team alike. The French team's logo consists of a diamond.
On-track Achievements
Renault's first win and first podium both came at the same race. Jean-Pierre Jabouille won the 1979 French Grand Prix, and Rene Arnoux took third.
Their results were very intermittent with numerous retirements, and they withdrew as a team after 1985.
The Renault F1 team would return to the fray in 2002, taking over from the Benetton team. Renault did not start winning again until 2003, with a solitary win from Fernando Alonso.
Renault F1 went another year winless in 2004 before the dynamic changed dramatically in 2005, when Fernando Alonso and Giancarlo Fisichella dominated the proceedings and took the title. The two repeated the same feat in 2006, with Alonso finishing no lower than fifth during the season.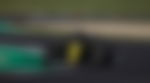 So far, Renault have bagged 35 race wins, and 103 podiums in 400 race starts. The team has amassed 1,777 points over the course of their storied stint in F1.
The team pulled out yet again in 2011 and rejoined in 2016. Their drivers for that year were Kevin Magnussen and Jolyon Palmer. When Magnussen left for Haas, Nico Hulkenberg jumped ship from Force India to the French team.
Later, when Palmer's contract was terminated, Carlos Sainz was loaned to them by Toro Rosso. Hulkenberg and Sainz would race together for the 2018 season until Sainz moved to McLaren for 2019.
In yet another sequence of driver shuffling, Renault's 2021 lineup will consist of Esteban Ocon and the returning Fernando Alonso.
Alonso will replace Daniel Ricciardo, who is McLaren bound for the 2021 season.
When did Renault last win in F1?
Renault's last win in F1 remains the 2008 Japanese Grand Prix, won by Fernando Alonso.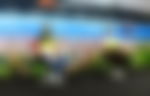 Best Moments of Renault F1 team
Which F1 teams use Renault engines?
Once one of the most sought-after engine suppliers on the grid, Renault currently supply engines to McLaren alone. However, with McLaren set to switch to Mercedes power in 2021, Renault won't have any customer teams next season.
Renault's Sponsors
ADVERTISEMENT
Article continues below this ad
Renault are currently partnered by DP World, Castrol, Infiniti, and RCI Banking Services as their main sponsors. Their other sponsors include Mapfre, Dupont Microsoft, Alpinestars, Boeing, Pirelli, Siemens, and more.
Renault's charities and foundations
Responding to the UK government's call for assistance, several F1 teams joined hands in the fight against COVID-19. Renault were one of the seven F1 teams that helped in manufacturing required medical equipment, crucial in the fight against the virus.
ADVERTISEMENT
Article continues below this ad
The initiative was titled 'Project Pitlane" and even saw Renault working side by side with Red Bull at the latter's Milton-Keynes factory in the UK.
| | |
| --- | --- |
| Founded | 1977 |
| Owner | Louis Renault |
| Number of Titles | 2 |
| Prize Money Won | 47.3 million |
| Base | Enstone, Viry |
| Official Website | https://www.renaultsport.com/-Formule-1-330-.html |
| Drivers | Esteban Ocon, Fernando Alonso |
| Test Drivers | TBA |
| Engine | Renault |
| Tires | Pirelli |