trending
What Americans are reading
The?Miami Open is also known as the?Miami Masters and is currently branded as the Miami Open presented by Ita?. It is the second ATP Tour Masters 1000 and Premier Mandatory event on the tennis calendar.
It is the second event of the "Sunshine Double" after the Indian Wells Masters. Sunshine Double is a series of two consecutive hard court tournaments in the USA, which is held at the beginning of the season. The two events are the only tournaments besides the Grand Slams where the main draw play extends beyond eight days.
In the 2010 edition, a record of 300,000 visitors attended matches at the 12-day tournament, making it one of the largest tennis tournaments outside the four majors.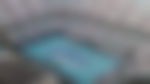 History
The first Miami Open was held in 1985 at Laver's International Tennis Resort in Delray Beach, Florida. At the time, the prize money of US$1.8 million was surpassed only by Wimbledon and the?US Open. The event's prize money has since grown to over $13 million.
The tournament has been successful in maintaining as one of the top events in tennis Calendar after the Grand Slams and the ATP World Tour Finals. It was?sometimes also referred to as the "Fifth Major" up until the mid-2000s. In 2004, the?Indian Wells Masters also expanded to a multi-week 96 player field. Since then, the two events have been colloquially termed the "Sunshine Double".
Records
The most successful player of the Miami Open has been Novak Djokovic. The Serbian has won six titles in Florida. He tied with Andre Agassi, who has also won six Miami Open titles. He has also claimed the most consecutive singles title in 2014, 2015 and 2016.
On the women's side, Serena Williams has been the most successful player with 8 titles and finishing as a runner-up twice. The Bryan brothers have been the most successful in the men's double section with 6 titles. On the other hand, Jana Novotna conquered 7 women's doubles titles.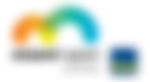 | | |
| --- | --- |
| Current Prize Money | US$9,035,428 |
| Number of Entries (Main Draw) | 128 |
| Number of Entries (Qualifying) | 12 |
| Number of Seeds? ? ? | 32 |
| Court Type | Outdoor Hard |