Brickyard 400
History
The Brickyard 400 is a yearly 400-mile NASCAR Cup Series race held at Indianapolis Motor Speedway. The debut race was held in 1994. The Brickyard 400 was the only race other than the Indianapolis 500 to be held at the Indianapolis Motor Speedway since 1916.
The first Brickyard 400 was NASCAR's most-attended occasion. It drew an expected audience of 250,000. Brickyard 400 is also among the highest paying races.
ADVERTISEMENT
Article continues below this ad
From 1994 to 2017, the occasion used to run on the 1st weekend of August or in the July end. In 2018 and 2019, NASCAR moved the race toward the end of the week after Labor Day.
In 2020, the race happened on Independence Day weekend. From 2021, the race will be run on the Road Course rather than the oval.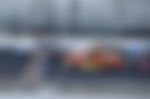 Track Origin
The word "Brickyard" is a reference to the moniker truly used for the Indianapolis Motor Speedway. At the point when the race-course opened in August 1909, the track surface was made from stone and tar. That surface caused various deadly mishaps.
The track was then repaved with 3.2 million blocks. After some time the blocks were cleared over with asphalt. Now just a one-yard segment of blocks toward the beginning/finish line stays uncovered.
Past Winners
The names of the victors of the Brickyard 400 are recorded on the Trophy. It is housed at the Indianapolis Motor Speedway Museum. Jeff Gordon won the debut Brickyard 400 on August 6, 1994. He is the best driver throughout the entire existence of the race. He holds a record of five triumphs and three pole positions. Gordon additionally holds the most laps finished, most laps led.
ADVERTISEMENT
Article continues below this ad
Jimmie Johnson has won the Brickyard 400 four times for Hendrick Motorsports. Hendrick Motorsports has been the best team with ten victories and five pole positions.
Name Changes
From 1994-2004, the name of the race was Brickyard 400. From 2005 to 2009, the race was known as the Allstate 400 at the Brickyard under a naming rights agreement with Allstate. From 2012 to 2016, Crown Royal was the title sponsor of the race.
ADVERTISEMENT
Article continues below this ad
The 2020 race was known as the Big Machine Hand Sanitizer 400 at the Brickyard.
Venue
Indianapolis Motor Speedway
Location
Speedway, Indiana, United States
First race
1994
Distance
400 Miles
Laps
160
Previous names
Brickyard 400 (1994–2004, 2010)

Allstate 400 at the Brickyard (2005–2009) Brickyard 400 presented by BigMachineRecords.com (2011)

Crown Royal presents the Your Hero's Name Here 400 at the Brickyard powered by BigMachineRecords.com (2012–2014)

Crown Royal presents the Your Hero's Name Here 400 at the Brickyard (2015–2016)

Brantley Gilbert Big Machine Brickyard 400 (2017)

Big Machine Vodka 400 (2018–2019)

Big Machine Hand Sanitizer 400 Powered by Big Machine Records (2020)

Most wins (driver)
Jeff Gordon – 5
Most wins (team)
Hendrick Motorsports – 10
Surface
Asphalt
Length
2.5mi
Turns
4
Where to watch on tv
NBCSN, Fox Sports, RDS, Sportitalia, Sport TV