Kyle Busch Motorsports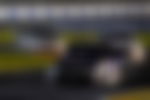 Kyle Busch Motorsports- 2021 Latest News, Drivers, Stats, Schedule
History
ADVERTISEMENT
Article continues below this ad
Kyle Busch Motorsports is an American Stock Car Racing group that competes in several NASCAR Series. It further contends in the CARS Tour, ARCA/CRA Series, and Southern Super Series.
At present, there are three Toyota Tundras that steps in the field. Subsequently, the founder of the team, Kyle Busch, races behind the wheel of car no.52.
Busch established the team in 2009 after he procured certain assets from J.B. Scott of Xpress Motorsports. He got the Ickler to the team and further signed off Tayler Malsam from Randy Moss.
The group aimed to compete in three series in their maiden season, where Busch and Icker decide to share the number 18 primary truck. Further, Malsam had the agreement to race behind the wheels of the second car. Johnny Benson could keep the contract active if he got the backup from a sponsor. However, the entire plan went down the drain with sponsorship issues.
On October 14, 2010, the Busch team inaugurated a new facility of $10 million in Mooresville, North Carolina.
The team made its entry into the field of NASCAR in 2011. Further, in 2012, it attained a full-time post. In 2014, the team could not wrestle in Nationwide Series for lack of sponsorship deals.
Joe Gibbs Racing is the present supplier of the engines and technical help.
Achievements
Commencing in 201o, KBM contended in 2010 NextEra Energy Resources 250 in the NWS. Further, in 2011, it participated in the Top Gear 300.
Subsequently, the team registered for the 2013 Ford EcoBoost 300 in the NWS Series. Further, in 2020 the team raced in the truck series, for Lucas Oil 150.
The team so far has competed in 708 races. Breaking it down to 67 NWS Series and 641 Truck Series.
The team has clinched 81 victories, 1 for NWS Series and 80 for Truck Series.
The team has strived to attain a 60 pole position- 3 NWS Series and 57 Truck Series.
It amasses the Drivers' Championship title twice with null for NWS Series and two for Truck Series.
ADVERTISEMENT
Article continues below this ad
Drivers
The current lineup of Kyle Busch Motorsports fields the No. 4 for John Hunter Nemechek. Further, the No. 18 for Chandler Smith, the No. 51 for Kyle Busch, and Brandon Jones (TBA), in the Truck Series.
Further, in the developmental sector, Logan Seavey and Amber Balcaen compete in the No. 51.
ADVERTISEMENT
Article continues below this ad
Kyle Busch Motorsports: Quick Facts
OWNERS
Kyle Busch, Samantha Busch
BASE
Mooresville, North Carolina
SERIES
NASCAR Camping, World Truck Series, CARS Tour, ARCA/CRA Super Series, Southern Super Series
RACE DRIVERS
Truck Series:

4. John Hunter Nemechek

18. Chandler Smith (R)

51. Drew Dollar, Parker Chase, Kyle Busch, Martin Truex Jr., Brandon Jones

SPONSORS
4. JBL, Mobil 1, Canac, Sirius XM

18. Safelite

51. Mobil 1, Orca Coolers, Textron Aviation, Menards, Barracuda, Pumps, Delta Faucet, Magick Woods, JBL, iBuyPower, RONA, Viagra

51. TBA

MANUFACTURER
Toyota
FOUNDED
2010
LATEST RACE
Nationwide Series:

2013 Ford EcoBoost 300 (Homestead)

Truck Series:

2021 Pinty's Dirt Truck Race (Bristol Dirt)

RACE VICTORIES
81
NET WORTH
$80 Million
Kyle Busch Motorsports News Feed
---
---
---
---
---
---
---
---
---
---