NASCAR Championship 4 Race
trending
What Americans are reading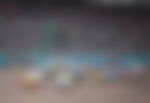 NASCAR Championship 4 Race - History, Drivers, Teams
History
The 7th NASCAR Championship 4 race is planned to happen at Phoenix Raceway in Avondale, Arizona. It is one of the 5 NASCAR races run with a length estimated in kilometers. The Bluegreen Vacations 500 is the NASCAR Cup Series finale race, which will choose the 2020 NASCAR champion.
The track is hosting the season finale for the first time and will choose the victor of the Championship 4 race. It denotes the 7th Championship 4 race of the present Playoffs framework, which began in the 2014 season.
Four drivers from four distinct groups contended in the Championship 4 race of 2014. These drivers were Stewart-Haas Racing's Kevin Harvick, Richard Childress Racing's Ryan Newman, Joe Gibbs Racing's Denny Hamlin, and Team Penske's Joey Logano.
Harvick won the season finale in front of Newman, who came in at P2. Hamlin and Logano completed in third and fourth in the title standings.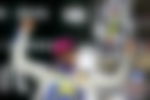 Denny Hamlin was the victor of the 2019 race at this track. He made it to the NASCAR Championship 4 race in the current year's function alongside Brad Keselowski, Joey Logano, and Chase Elliott.
In spite of the fact that Kevin Harvick has won the highest number of races at this track yet, he was eliminated from the finale during the 2020 Xfinity 500 on November 1, 2020, at Martinsville Speedway in Ridgeway, Virginia.
Chase Elliott won the penultimate race of the 2020 NASCAR Cup Season to book his seat in the NASCAR Championship 4 race.