Richard Petty Motorsports
trending
What Americans are reading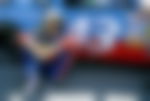 Richard Petty Motorsports - 2021 Latest News, Drivers, Stats, Schedule
Richard Petty Motorsports (RPM) is an American racing group that contends in the NASCAR Cup Series. The team is named after owner Richard Petty, a seven-time NASCAR champion. The team is co-owned by Andrew M. Murstein.
Ray Evernham established the group under the name Evernham Motorsports in 2000, and it became a full-time team in 2001. They formed a technical alliance with Ultra Motorsports and Valvoline.
The association was renamed Gillett Evernham Motorsports in 2007 after George Gillett purchased a controlling interest. The group took on its present name after its partnership with Petty Enterprises in 2009. As a result of the enduring support from Dodge, the group changed to Ford in late 2009.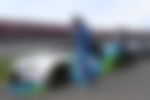 Achievements
Richard Petty Motorsports has won a total of 27 races across the NASCAR Cup Series and NASCAR Xfinity Series. The team boasts of 42 pole positions.
Drivers
The group currently fields the No. 43 for Erik Jones. Richard Petty Motorsports has an association with Richard Childress Racing.
Wallace replaced Almirola in the No. 43 vehicle for the 2018 season and got an amazing runner-up finish at the 2018 Daytona 500. However, Wallace completed the season in 28th position and finished second in the Rookie of the Year race.
On September 10, 2020, Wallace reported that he would not be racing for RPM in 2021. A month later, the team announced that Erik Jones would take over the?#43 vehicle from Wallace.
Owners
Richard Petty, Andrew M. Murstein, and Medallion Financial are the current owners of the group, as Gillett quit due to financial reasons.
Net Worth
The Richard Petty Motorsports is valued at $28 million. The team has earned $5 million from winnings and has a revenue of $20 million.
Owners
Richard Petty, Andrew M. Murstein, Medallion Financial
Base
Welcome, North Carolina
Series
NASCAR Cup Series
Race Drivers
NASCAR Cup Series:

43. Bubba Wallace

Sponsors
NASCAR Cup Series:

U.S. Air Force, Coca-Cola (Coca-Cola Energy), Victory Junction, World Wide Technology, McDonald's, Cash App, DoorDash, Columbia Sportswear

Manufacturer
Chevrolet
Opened
2000
Latest Race
2020 Autotrader EchoPark Automotive 500 (Texas)
Race Victories
27
Net Worth
$28 Million