Roush Fenway Racing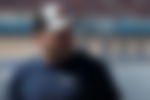 Roush Fenway Racing: 2021 Latest News, Drivers, Stats, and Schedule
History
ADVERTISEMENT
Article continues below this ad
Roush Fenway Racing is an American stock vehicle racing group that contends in NASCAR Cup Series. However, it claims to be the most renowned racing organization in the 2000s and the early 2010s too. Following that, the team earlier competed in other NASCAR Series too.
The team earlier raced in the NASCAR Xfinity Series, NASCAR Camping World Truck Series, ARCA Racing Series, Trans-Am Series, and the IMSA Camel GT.
Jack Roush found the team in 1988, with the base in Concord, North Carolina. Further, Roush got his way back to road racing in 2006, naming Roush Road Racing.
Achievements
The team ran its maiden race for NASCAR Cup Series in 1988 at Daytona 500. Further, the team made its debut in the Xfinity Series in 1992, Goody's 300. Following that, the team entered the Camping World Truck Series in 1995 at Heartland Tailgate 175 in Topeka. Finally, the team entered ARCA Re/Max Series in 2005 Advice Discount Auto Parts 200.
ADVERTISEMENT
Article continues below this ad
The team contended in 6,190 races. Further breaking into 3736 races in the Cup Series, 1712 races in r Xfinity Series, 712 races.
Drivers
The current lineup of Roush Fenway Racing fields the No. 6 for Ryan Newman and No.17 for Chris Buescher.
ADVERTISEMENT
Article continues below this ad
Roush Fenway Racing: Quick Facts
OWNERS
Jack Roush

John W. Henry

Fenway Sports Group

BASE
Concord, North Carolina
SERIES
NASCAR Cup Series
RACE DRIVERS
6. Ryan Newman

17. Chris Buescher

SPONSORS
6. Koch Industries, Wyndham Rewards, Castrol, Oscar Mayer, Roman, Roush Performance, Progressive Insurance, Acronis, Guaranteed Rate, Coca-Cola, Hy-Vee

17. Fastenal, SunnyD, Fifth Third Bank, Roush Performance

MANUFACTURER
Ford
FOUNDED
1988
LATEST RACE
Cup Series:

2021 Food City Dirt Race (Bristol Dirt)

Xfinity Series:

2018 Ford EcoBoost 300 (Homestead)

Camping World Truck Series:

2009 Ford 200 (Homestead)

ARCA Re/Max Series:

2008 Hantz Group 200 (Toledo)

RACE VICTORIES
328
POLE POSITIONS
233
Roush Fenway Racing News Feed
---
---
---
---
---
---
---
---
---
---