trending
What Americans are reading
Italian Open 2021: Latest News, Results and Records
The Italian Open Tennis tournament, known as the Rome Masters or Italian International Championships, is sponsored by Internazionali BNL. As a result, it has taken on BNL's name. The tournament is primarily played on clay at the Foro Italico in Rome.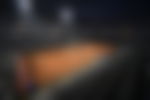 It was first held in 1930, and the inaugural winners were Bill Tilden and Lili de Alvarez. Since its inception, the venues have changed from Milan to Rome to Turin and finally back to Rome.
In terms of points awarded, since it is a WTA 1000 event, 900 points are awarded to the winning player. On the other side of the fence, the winning ATP player is awarded 1000 points, as it is a Masters 1000 event.
Previous Winners (ATP)
Past 18 Years
| | |
| --- | --- |
| Carlos Moya | 2004 |
| Rafael Nadal | 2005, 2006, 2007, 2009, 2010, 2012, 2013, 2018, 2019, 2021 |
| Novak Djokovic | 2008, 2011, 2014, 2015, 2020 |
| Andy Murray | 2016 |
| Alexander Zverev | 2017 |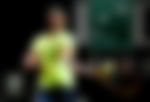 Previous Winners (WTA)
Past 18 Years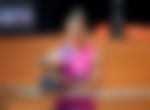 Italian Open 2021 Schedule
The Italian Open is usually scheduled during mid-May.
Italian Open Records
To date, Rafael Nadal is the most successful player, with ten titles under his belt. In the WTA, Chris Evert is the most successful player, with 5 Italian Open wins.
Rafael Nadal is also the only ATP player to be in the most finals, namely 10. Meanwhile, Chris Evert has played in most WTA Finals, with seven under her belt.
Nadal even holds the record for the most consecutive titles, with three. On the WTA side, Conchita Martinez has racked up four consecutive titles.
Italian Open 2021
The 2021 event returned to its original May window as in 2020 the tournament was held in mid-September because of the coronavirus pandemic.
The event was held with a partial spectator count. 25 percent of fans were allowed inside the tournament after the 2nd round.
The 2021 edition was held on 08-16 May.
Italian Open 2021 prize money
The total ATP prize money pool for the 2021 edition was ?2,082,960 which was a 39.9% decrease to 2020's ?3,465,045 for men's singles and doubles. The WTA side saw a smaller cut of 6.77% from ?1,692,169 in 2020 to ?1,577,613 in 2021.
Despite the decrease in total prize money, the ATP winner received ?245,085- which is 19.44% more than that of 2020. Whereas the WTA winner received ?178,630, down 12.94% compared to 2020.
The runner-ups saw a 3.33% cut and received ?145,000 this year.
2021 champions
Men's singles - Rafael Nadal d. Novak Djokovic 7-5, 1-6, 6-3.
Women's singles - Iga Swiatek d. Karolina Pliskova 6-0, 6-0.
Men's doubles - Mate Pavic/Nikola Mektic d. Rajeev Ram/Joe Salisbury 6-4, 7-6 (4)
Women's doubles - Sharon Fichman/Giuliana Olmos d. Kristina Mladenovic/Marketa Vondrousova 4-6, 7-5, [10-5]
| | |
| --- | --- |
| Current Prize Money | ?2,082,960 (men), ?1,577,613 (women) |
| Number of Entries (Main Draw) | 56 |
| Number of Entries (Qualifying) | 6 |
| Number of Seeds | 16 |
| Court Type | Clay |