Amid Chase Elliott Debacle, Team Owner Denny Hamlin Reveals How System Handling "Financial Implication" Protects Drivers' Freedom in NASCAR
Published 03/18/2023, 5:48 PM EDT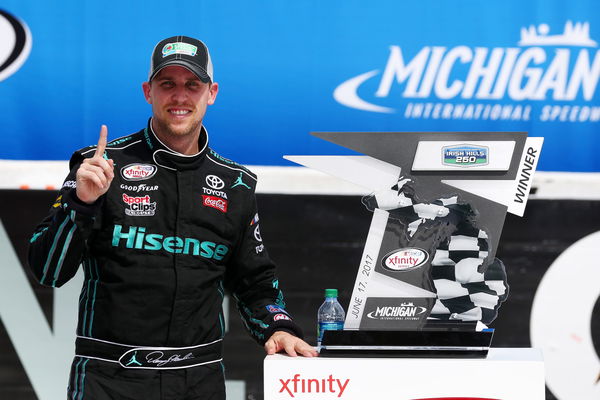 Everyone is susceptible to injuries, sportspersons, even more so. In almost every sport, it is the players who are directly responsible for the ranking of their team. Their wins, losses, participation, and non-participation, all contribute directly to their team's rank. Hence, any injury can prove to be a huge drawback for the team. However, in NASCAR, the players are not the ones responsible.
In a recent interview, Denny Hamlin opened up about how it feels as a team owner when a racer is unfit to race for a significant amount of time. Hamlin emphasized how the charter system and owner's points act as security for owners who take huge risks.
For Denny Hamlin, the charter system is a lifeline
ADVERTISEMENT
Article continues below this ad
During a recent episode of the Actions Detrimental podcast, Hamlin, who co-owns the 23XI Racing along with Michael Jordan revealed that when a driver misses the race, "it sucks for the race team," as he recalled the previous year when Kurt Busch and Bubba Wallace had to miss a few of their races. But, he disclosed that the charter system is like a lifeline for the team owners.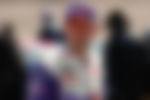 The driver explained how the charter system aids the team owners. He explained that the charter system is what guarantees entry into the Cup Series and that it ensures that the teams are able to compete even if one of their drivers is out due to injury. Furthermore, the teams get a fixed revenue and can earn additional revenue and also stay in contention by having other drivers race the vacant car.
The charter system has proven to be a lifeline to the teams involved, and it is the owner's points system that actually protects the team rankings.
The owner's points take the load off the drivers
ADVERTISEMENT
Article continues below this ad
Owner's points mean that the team ranking is through the car and not the driver. Denny Hamlin pointed out that if the point standings were judged solely on the basis of driver's rankings, every team would say to their driver, "you better be at your house, in your living room, sitting on a couch."
Hamlin explained that because of the owner's points, even if a driver cannot compete in a few races, the rank does not get much affected. He said, "that's the security we need as owners right […] Financial implications of us tying what we get paid out on the charter to the driver would be… it's just too much of a risk." 
ADVERTISEMENT
Article continues below this ad
The owner's points system provides freedom to the drivers to live life off track. Otherwise, the drivers would be under immense pressure to keep themselves at bay from injuries. The charter system, it seems, has proven beneficial to team owners and drivers alike.
Watch This Story: Denny Hamlin uses Chase Elliott's example to put a full-stop to Ty Gibbs & Kyle Busch comparisons