23XI Racing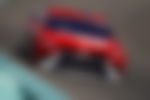 23XI Racing - 2021 Latest News, Drivers, Stats, Schedule
23XI Racing is an American racing team that will contend in the NASCAR Cup Series beginning in 2021. It is owned and run by basketball legend Michael Jordan, alongside Joe Gibbs Racing driver Denny Hamlin, who owns a minority stake in the team.
The group fields the No. 23 Toyota for Bubba Wallace in a specialized partnership with JGR.
ADVERTISEMENT
Article continues below this ad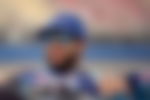 Jordan and Denny Hamlin declared the arrangement of a team to start in 2021 on September 21, 2020. Jordan owns the majority part with Hamlin as a minority stake owner and Bubba Wallace as the driver.
ADVERTISEMENT
Article continues below this ad
The group will race in each of the 2021 races by buying a charter from Germain Racing. The group's name, vehicle number, and maker were not uncovered during the original announcement.
On October 22nd, the group reported its name, 23XI Racing. The group revealed that they will run Toyota with a specialized partnership with Joe Gibbs Racing on October 30th.
23XI Racing made its NASCAR Cup Series debut at the Daytona 500 on February 14th, 2021, at Daytona International Speedway. The 23XI Racing organization with Toyota incorporates engine and innovation support from Toyota Racing Development and specialized help from the engine maker.
ADVERTISEMENT
Article continues below this ad
Mike Wheeler, who was Hamlin's Crew Chief on the #11 Joe Gibbs Racing Toyota group for 6 races in 2014 and from 2016 through the 2018 season, is the Crew Chief of the upcoming NASCAR team.