trending
What Americans are reading
History
Michael Jordan has a terrific history when it comes to the NBA. Post his retirement, he has took up a number of ventures. However, things got wild when it was rumored in the summer of 2020 that he showed an interest in owning a stake in Richard Petty Motorsports.
While his entourage constantly denied the alleged intent, the Chicago Bulls legend came up with his own team in the NASCAR Cup Series. In a joint venture with veteran driver Denny Hamlin, Jordan formed 23XI Racing with his position as a co-owner. Apparently, the NBA Hall of Famer holds the majority stake, while Hamlin holds a minority stake.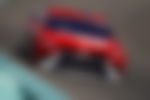 The team made its debut in NASCAR's top division in the 2021 season and has been since going strong. Interestingly, they signed Bubba Wallace as the first-ever driver of the team, who was then at Richard Petty Motorsports. In September 2021, experienced motorsports executive Steve Lauletta was confirmed as the team's president. To date, Lauletta has helped build some smart strategical moves for the organization with the help of the highly-active owners.
Owners of 23XI Racing
Having a friend like Michael Jordan definitely has its perks. Interestingly, Denny Hamlin was one of the first racers to be endorsed by Jordan's famous brand, 'Air Jordan'. Because of this, the two knew each other well and shared a good relationship. In fact, they are even known to play golf together on a frequent basis.
So, in 2020, when the rumors linking Jordan to a stake in Richard Petty Motorsports started, Hamlin sent an article regarding it to the NBA legend. Unsurprisingly, MJ denied it and instead asked the NASCAR driver if he wanted to make it a reality. It is then that the idea of 23XI Racing began.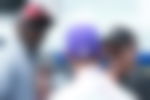 It is to be noted that Jordan has been a fan of NASCAR for a very long time. In his childhood, his father James used to take him and his siblings to nearby races. Charlotte Motor Speedway, Rockingham Speedway, and Darlington Raceway were some of the tracks close to Jordan's home then. In 2019, he quite publicly expressed his love for the sport.
Speaking in an interview with NBC Sports' Dale Earnhardt Jr, Jordan then said, "I?m a big racing fan. It started off when I was a kid. I grew up watching (Dale Earnhardt Sr.), I grew up watching Richard Petty, Cale Yarborough, I love watching I set my clock every Sunday to watch NASCAR. I pay attention and I actually enjoy spending time (at the track)."
Naturally, this admiration played a big role in motivating Jordan to form the 23XI Racing with Hamlin. Having said that, both owners remain quite active in helping the team get better. In fact, they gave deep thought while naming the team before its inception.
The Road to 23XI Racing: NASCAR Team Co-Owners' Path in Choosing the Name
It's never an easy task to select a name for a team, considering how frequently it will be used in a sport like NASCAR. Luckily, Jordan and Hamlin came up with an innovative idea. In his stellar NBA career, MJ wore the 23 jersey, thus holding the number very close to his heart.
On similar lines, Hamlin has always used the #11 car throughout his Cup Series career. However, he felt using the number in digits might look disrespectful to his racing team, Joe Gibbs Racing. Therefore, the use of eleven in Roman numerals was preferred. Hence came the combination of 23 and XI to form 23XI Racing.
Who are the drivers for 23XI Racing?
As mentioned earlier, Bubba Wallace was the first driver signed for 23XI Racing. The 29-year-old joined the team in 2021 and since has been a valuable asset. In fact, while at Richard Petty Motorsports, the Alabama-born driver struggled to register a victory, it all changed when he joined Jordan's team.
https://twitter.com/JoePompliano/status/1322262419306094594
Wallace has two wins to his name now and is currently well-placed to qualify for the 2023 NASCAR Cup Series Playoffs. He is partnered by Tyler Reddick who joined the team at the start of this year. He was previously at Richard Childress Racing where he won thrice in the Cup Series.
After the arrival of Kyle Busch at RCR, Reddick signed for 23XI Racing and has already entered the victory lane once this season. The 27-year-old also looks well set to make it to the playoffs. This only makes it interesting to see how the team's two drivers do in the final 16.
Achievements and wins
So far, 23XI Racing has only been part of two complete Cup Series seasons. To be precise, in 90 starts, the team has registered four wins. Bubba Wallace brought the first victory at Talladega Superspeedway in 2021. The next two victories for the team came at Kansas Speedway in the same year, in 2022.
Kurt Busch and Wallace played their role in achieving those victories before Tyler Reddick added one more in the 2023 campaign. In an impressive run at the Circuit of The Americas, the former RCR driver registered his debut victory for 23XI Racing. With plenty of races left in the ongoing season, adding at least one more win cannot be written off.
Michael Jordan and Denny Hamlin's Visionary Approach to Their NASCAR Team
With two heavyweights in Michael Jordan and Denny Hamlin as the owners, 23XI Racing is in safe hands. 3x Daytona 500 winner Hamlin knows all that it takes to make it big in the Cup Series. While he is well familiar with the sport, Jordan has come in with a different perspective, a good one, at that.
Jordan wants to bring more diversity to NASCAR over time. With Bubba Wallace becoming only the second Black driver to win in the Cup Series, the team has already set a benchmark. Last year, Steve Lauletta spoke to Sports Pro Media. It is then that he said, "Unlike other major corporations that are building brands, we rely on our partners to help us with creative ways to get our message out there of what the brand stands for, both on and off the track."
 

View this post on Instagram

 
Further, he explained how the organization is pushing its agenda for diversity. He said, "This was the second year that we gave away 23 US$5,000 scholarships to students of diverse backgrounds that wanted to explore motorsports, whether that be in engineering or on the business side.
"Two of those winning scholarship recipients were interns with us this year, and they?ll be interns with us next year. Those are the kind of things that all of our partners are rallying behind and want to be a part of so that we can help change the sport." In fact, he explained how the owners are planning to make a difference with the fans.
Lauletta said, "I want somebody that doesn?t watch our team necessarily for three-and-a-half hours every Sunday, but that they feel something for 23XI. They?ll follow us on social media, they?ll support our partners, they?ll wear our clothing because of the brand. That would be a massive success down the road."?Clearly,? Jordan and Hamlin have their plans set for the future.
Social Media Accounts?
Like the top teams in the NASCAR Cup Series, 23XI Racing has an active presence on social media. They have kept their fans engaged with timely and creative content on their YouTube, Instagram, Facebook, and Twitter handles. Not only that, for detailed information on the team, they have provided some valuable data on their website.
| | |
| --- | --- |
| Owners | Michael Jordan and Denny Hamlin |
| Base | Mooresville, North Carolina |
| Series | NASCAR Cup Series |
| Race Drivers | Bubba Wallace and Tyler Reddick |
| Sponsors | McDonald's, Monster Energy, Columbia, Money Lion, Doordash, Leidos, Dr Pepper, Walmart, Logitech, Melin etc. |
| Manufacturer | Toyota |
| Founded | 2020 |
| Latest Race | 2023 Grant Park 220 (Chicago) |
| Champions | None so far |
| Race Victories | 4 |
| Net worth | $150 million |