Former Warriors Coach Explains How Klay Thompson Was an 'Ice Cold Killer' From His Rookie Season
Published 08/24/2021, 11:49 AM EDT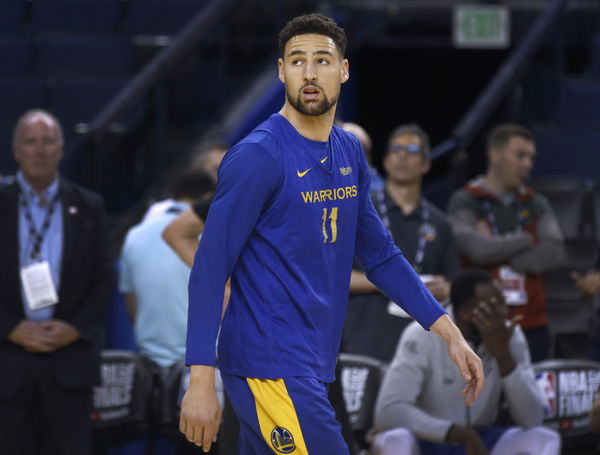 ---
---
With the Warriors struggling last season because of injuries to Klay Thompson, the team lost a potent threat on the offensive side of the floor. However, the perennial scorer is back. The shooting guard will make his comeback during the upcoming 2021-2022 NBA season with much fanfare. With Klay on the team, the Warriors are a whole different proposition on the floor. Coming back from a serious career-threatening Achilles injury, Thompson will show why he is one of the best shooters in the NBA.
ADVERTISEMENT
Article continues below this ad
Former Warriors assistant coach, Jerry DeGregorio, spoke about his immaculate shooting ability.
ADVERTISEMENT
Article continues below this ad
Former coach praises Klay Thompson
Ever since he came into the league, Thompson's shooting ability has been talked about extensively. With an incredible ability to catch and shoot, he has that innate knack to knock down shots from anywhere on the court – which DeGregorio spotted during his rookie season.
"His rookie season, there was a game where Klay took too many 3s for Monta Ellis's liking. Monta Ellis just ripped into this rookie: 'You're taking too many shots. Pass the ball. You're just a rook.' The very next offensive possession, ball swings, goes to Klay. He takes the first shot and makes a 3."
"I'm thinking, 'This kid is an ice-cold killer'," said Jerry.
Well, he seems to be right – the man can shoot, and with incredible accuracy at that.
During his rookie season, Klay averaged 12.5 points and had an effective field goal of 52 percent. But the principal talking point is obviously his three-point shooting.
He shot at a high percentage of 41.4 from beyond the arc. Since then, Klay has averaged 41.9 percent to date. Despite lacking dribbling skills compared to Stephen Curry, Klay's corner 3s are automatic. The ability to shoot over the defender speaks volumes about the craft he developed, over time.
The perfect sample size for this argument would be his game against Sacramento in 2015.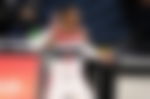 Klay goes bonkers!!!
ADVERTISEMENT
Article continues below this ad
On January 23, 2015, Thompson made history in the NBA. No other player had scored 37 points in an NBA quarter, and Klay did it with a certain ease. He shot 13-13 from the field while shooting a staggering 9-9 from the three-point line.
The sheer magnitude of his achievement shows in the stats where Thompson outscored the Kings by 18-3. Stunning as it sounds, he is one of the greatest shooters in NBA history.
ADVERTISEMENT
Article continues below this ad
Come next season, he will look to destroy teams with his incredible shooting ability. However, the injury he suffered is quite serious and time will tell whether fans can see the Klay Thompson of old. Warriors fans are in for an exciting season.
WATCH THIS STORY: Game Winner Against Phoenix Suns, Circus Shot Around Dwight Howard & All of Kobe Bryant's Incredible Shots That Need to Be Reminisced on His Birthday