Golden State Warriors
Golden State Warriors 2022: News, Schedule, Roster, Score, Injury Report
The Golden State Warriors basketball team is owned by Joseph Lacob. They play in the NBA's Western Conference and are part of the Pacific Division alongside Los Angeles Lakers, LA Clippers, Sacramento Kings, and Phoenix Suns. 
The current General Manager of the Warriors is Bob Myers, while Rick Welts serves as the team's president.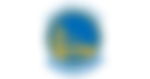 History
The team was an original member of the league. They were founded in Philadelphia as the Philadelphia Warriors. They claimed the inaugural BAA Championship in 1947.
Later they claimed their second Championship in 1956. However, it was the first under the NBA. Six years later, the team moved East to San Francisco and adopted the name San Francisco Warriors.
They adopted their current name of Golden State Warriors before the 1971-72 season. In keeping with the team's intention to represent that entire state, they played their home games across 2 different cities. i.e. San Diego and Oakland. Four years later, they clinched their first title since their relocation and swept the Washington Bullets in the final. 
They were largely absent from the 80s, but made a comeback at the start of the 2010s. 
However, the team did have its moments in those lean years. Most notable was point guard Sleepy Floyd's 29 point quarter against the 'Showtime' Los Angeles Lakers in the 1987 playoff semifinals. As of 2020, it still is the record for most points scored by a player in a playoff quarter. 
In 2007, the Golden State Warriors became the first eight-seed to eliminate a top-seeded team in the playoffs. In 2021-22, the side has recovered from a two-year slump, and is gunning for the title again.
Read More: Stephen Curry: Everything There is to Know About His Wife, Children and Family
Success
The Golden State Warriors' fortunes changed in 2014. They appointed Steve Kerr as the head coach and reached 5 consecutive finals. They won their first Championship in 40 years in 2015. The team followed it up with Championships in 2017, and 2018. Their 2016 loss was the first time a team lost the NBA finals after taking a 3-1 lead.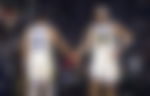 Wilt Chamberlain (1960) and Stephen Curry (2015, 2016) are the only players to win the regular-season MVP Award while playing for the Golden State Warriors. 
Read More: Klay Thompson's Family| All You Need to Know about his Mother, Father, Brothers and Girlfriend
Achievements and History
ADVERTISEMENT
Article continues below this ad
Founded

1946

Conference

Western

Division 

Pacific

President

Rick Welts

General Manager 

Bob Myers

Head Coach 

Steve Kerr

Arena 

Chase Center

Championships (6)

(1947, 1956, 1975, 2015, 2017, 2018)

Conference Titles (11)

Eastern (3): (1947, 1948, 1956)

Western (8): (1964, 1967, 1975, 2015, 2016, 2017, 2018, 2019)

Division Titles (7)

(1975, 1976, 2015, 2016, 2017, 2018, 2019)

Website
Golden State Warriors 2021-22 Roster
| | | | | | |
| --- | --- | --- | --- | --- | --- |
| No. | Player | Pos | Ht | Wt | Birth Date |
| 30 | Stephen Curry | PG | 6-3 | 185 | March 14, 1988 |
| 22 | Andrew Wiggins | PF | 6-7 | 197 | February 23, 1995 |
| 8 | Nemanja Bjelica | PF | 6-10 | 235 | May 9, 1988 |
| 33 | James Wiseman | C | 7-0 | 240 | March 31, 2001 |
| 20 | Gary Payton II | G | 6-3 | 195 | December 1, 1992 |
| 1 | Damion Lee | SG | 6-5 | 210 | October 21, 1992 |
| 9 | Andre Iguodala | SF | 6-6 | 215 | January 28, 1984 |
| 15 | Jonathan Kuminga | F | 6-8 | 210 | October 6, 2002 |
| 5 | Kevon Looney | C | 6-9 | 222 | February 6, 1996 |
| 2 | Chris Chiozza | PG | 5-11 | 175 | November 21, 1995 |
| 3 | Jordan Poole | SG | 6-4 | 194 | June 19, 1999 |
| 23 | Draymond Green | PF | 6-6 | 230 | March 4, 1990 |
| 95 | Juan Toscano-Anderson  (TW) | SG | 6-6 | 209 | April 10, 1993 |
| 4 | Moses Moody | SG | 6-6 | 205 | May 31, 2002 |
| 32 | Otto Porter | SF | 6-8 | 228 | June 3, 1993 |
| 11 | Klay Thompson | SG | 6-6 | 215 | February 8, 1990 |
| 15 | Quinndary Weatherspoon | SG | 6-3 | 205 | September 10, 1996 |
ADVERTISEMENT
Article continues below this ad
Golden State Warriors News Feed
---
---
---
---
---
---
---
---
---
---