Golden State Warriors
Golden State Warriors
Golden State Warriors: History, Achievements, Current Roster
The Golden State Warriors are owned by Joseph Lacob. They play in the NBA's Western Conference and are part of the Pacific Division alongside Los Angeles Lakers, Los Angeles Clippers, Sacramento Kings, and Phoenix Suns.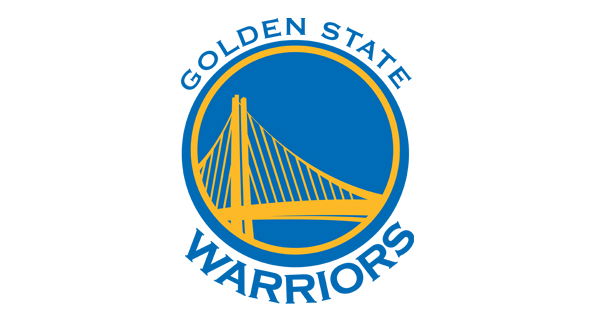 The team was an original member of the league. They were founded in Philadelphia as the Philadelphia Warriors. They claimed the inaugural BAA Championship in 1947.
Later they claimed their second Championship in 1956. However, it was the first under the NBA. 6 years later the team moved East to San Francisco and adopted the name San Francisco Warriors.
They adopted their current name of Golden State Warriors before the 1971-72 season. In keeping with the team's intention to represent that entire state, they played their home games across 2 different cities. i.e.San Diego and Oakland. 4 years later they clinched their first title since relocation and swept the Washington Bullets in the final. 
They were largely absent in the 80s, 90s and noughties and made a comeback at the start of the 2010s. 
They did have their moments in those lean years. Such as point guard Sleepy Floyd's 29 point quarter against the 'Showtime' Los Angeles Lakers in 1987 playoff semifinals. As of 2020 it still is the record for most points scored by a player in a playoff quarter. 
In 2007 the Golden State Warriors became the first 8th seed to eliminate a top-seeded team in the playoffs. 
The Golden State Warriors' fortunes changed in 2014. They appointed Steve Kerr as the head coach and reached 5 consecutive finals. They won their first Championship in 40 years in 2015. The team followed it up with Championships in 2017, and 2018. Their 2016 loss was the first time a team lost the NBA finals after taking a 3-1 lead. 
Wilt Chamberlain (1960) and Stephen Curry (2015, 2016) are the only players to win the regular-season MVP Award while playing for the Golden State Warriors. 
Golden State Warriors: Achievements
Championships

1947, 1956, 1975, 2015, 2017, 2018

Conference Titles

Eastern: (1947, 1948, 1956)

Western:  (1964, 1967, 1975, 2015, 2016, 2017, 2018, 2019)

Division Titles

(1975, 1976, 2015, 2016, 2017, 2018, 2019)
Golden State Warriors: Roster
Pos.
No.
Name
Height
Weight
DOB (YYYY-MM-DD)

F

10

Bender, Dragan

7 ft 0 in (2.13 m)

249 lb (113 kg)

1997–11–17

G

12

Bowman, Ky

6 ft 1 in (1.85 m)

187 lb (85 kg)

1997–06–17

F

32

Chriss, Marquese

6 ft 9 in (2.06 m)

240 lb (109 kg)

1997–07–02

G

30

Curry, Stephen

(C)

6 ft 3 in (1.91 m)

185 lb (84 kg)

1988–03–14

F

23

Green, Draymond

6 ft 6 in (1.98 m)

230 lb (104 kg)

1990–03–04

G/F

1

Lee, Damion

6 ft 5 in (1.96 m)

210 lb (95 kg)

1992–10–21

F

5

Looney, Kevon

6 ft 9 in (2.06 m)

222 lb (101 kg)

1996–02–06

G

15

Mulder, Mychal

6 ft 3 in (1.91 m)

184 lb (83 kg)

1994–06–14

F

7

Paschall, Eric

6 ft 6 in (1.98 m)

255 lb (116 kg)

1996–11–04

G

3

Poole, Jordan

6 ft 4 in (1.93 m)

194 lb (88 kg)

1999–06–19

G

25

Randle, Chasson

6 ft 2 in (1.88 m)

185 lb (84 kg)

1993–02–05

F

6

Smailagić, Alen

6 ft 10 in (2.08 m)

215 lb (98 kg)

2000–08–18

G

11

Thompson, Klay 

6 ft 6 in (1.98 m)

215 lb (98 kg)

1990–02–08

F

95

Toscano-Anderson, Juan

6 ft 6 in (1.98 m)

209 lb (95 kg)

1993–04–10

F

22

Wiggins, Andrew

6 ft 7 in (2.01 m)

197 lb (89 kg)

1995–02–23