Ben Askren Mocks Claims That He Will Wrestle Floyd Mayweather
Published 02/06/2021, 6:28 AM EST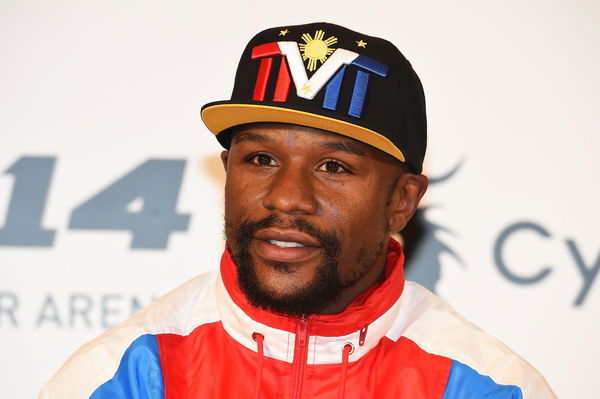 ---
---
Ben Askren will make his boxing debut against Jake Paul on April 17th. 'Funky' will end his hiatus from active competition when he fights the YouTuber, Paul. The former Bellator MMA and ONE Championship welterweight champion recently indicated that he is willing to continue competing after he beats 'The Problem Child'.
ADVERTISEMENT
Article continues below this ad
Askren wants to wrestle a boxing legend in Floyd Mayweather next. Mayweather is probably the greatest boxer of all time. He has indicated his desire to compete in MMA before. But, there has never been any evidence of 'Money' trying out the sport of wrestling. So, one might assume Askren is probably trolling the fans yet again.
ADVERTISEMENT
Article continues below this ad
'Funky' is one of the most decorated wrestlers that the USA has ever had. He is a two time NCAA D-1, Big 12 Conference, and Dan Hodge Trophy winner. So, he will have an advantage over 'Money' if they ever wrestle. However, the same fate would befall him if he decides to box Mayweather.
Askren though took to Twitter again after he saw a report about his wrestling match against Mayweather. His Tweet potentially dismissed such an event for now.
While that boxing match may be off, 'Funky' will have to bear the weight of expectations of the MMA fans who will not want their man to lose to a non-fighter.
Can Ben Askren beat Jake Paul?
Askren has had an illustrious MMA career. But, striking was not something he was very fluid at. Still considering the level of athlete he is and his accomplishments in combat sports, with proper training we might see a whole new side of him. He has also brought in some visibly interesting training materials to prepare.
ADVERTISEMENT
Article continues below this ad
A brand new Jake Paul faced heavy bag is the latest addition to Ben Askren's training tools. It seems that he is probably getting a clear idea about his target. The trash talk and build up between the former UFC fighter and the YouTuber has already started. Considering the colorful personality of both men, one can only expect that aspect to intensify as we move closer to the fight date.
ADVERTISEMENT
Article continues below this ad