Athletics
Athletics or track and field events is a group of events that involves running, jumping, throwing, and walking. It is one of the oldest forms of organized sport. Likewise, many athletes take part in the event and it is the most common sport in the world. Track and field competitions are famous around the world as it is a major part of the Olympics. Different athletes have graced their presence in the grandest sporting competition of all. Like the Olympics, there are different competitions held across the world- European, Commonwealth, African, Pan-American, and Asian. Other than that, the World Championships is the major competition after the Olympics. There are many events for both men and women to compete at the highest level. The IAAF (International Association of Athletics Federations sets the rules) as they check the world records too.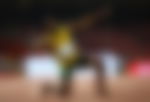 History of Athletics
The sport of athletics is one of the oldest competitions in the world. Many civilizations encouraged athletes to compete against each other. The Olympic Games of Greece date back to 776 BC. After all the history, the competitions evolved only in the 19th century. Although many nations formed their own athletics clubs, it came into worldwide reach with the return of the Olympic Games in 1896. The sport spread to all corners of the world and there was a rapid interest in the events that happened.
ADVERTISEMENT
Article continues below this ad
They found the IAAF in 1912 and had almost 170 national members by 1987. Different nations have unique ways of calling out athletics. In fact, the USA prefers to address it as track and field events.
Events
The unique events in athletics are incredible. There are different events that come into the limelight. It is classified as running, jumping, throwing, multiple events, walking events, and marathon.
Here is the list of events that athletes take part in:
Running:
Sprints- 100m, 200m, 400m


Middle-distance- 800m, 1500m


Long-distance- 3000m Steeplechase, 5000m, 10,000m


Hurdles- 110/100m, 400m


Relays- 4x100m, 4x400m, mixed 4x400m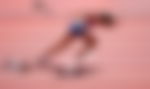 Jumping:
Long Jump


High Jump


Triple Jump


Pole Vault
Throwing:
Discuss


Shot Put


Javelin


Hammer Throw
Multiple Events
They hold these competitions with different events that determine the winner. Adding up points to each winner, the event ends with the number one ranked athlete, racking up the most points.
Decathlon includes 10 events: First day- 100m, long jump, shot put, high jump, 400m. Second day- 110m hurdles, discus throw, pole vault, javelin, 1500m.


Heptathlon- This competition includes seven events: First day- 100m hurdles, high jump, shot put, and 200m. Second day events-long jump, javelin, and 800m.
Walking
There are two types of competitions. Race walking and walking events. For the men's division, there are two events- 20km and 50km. Women only compete in 20km events.
Marathon
After walking, it is the marathon. These are long-distance competitions and stretch for around 42 km.
Greatest track and field athletes
ADVERTISEMENT
Article continues below this ad
There are many athletes who have graced the track and field competitions with their passion and dominance. Some are legendary sprinters while others jumped their way to glory. Here are some of the greatest athletes of all time.
Usain Bolt: The fastest man alive and arguably one of the greatest Olympians of all time. He won the 100m and 200m competitions for three consecutive Olympic Games. Current world record holder of 100 and 200m.


Carl Lewis: Considered being the World Athlete of the century by IAAF. He has 18 World Championships and Olympic Medals. He won the long jump event for four consecutive Olympics.


Shelly-Ann Fraser-Pryce: She is arguably the greatest sprinter of all time. She has eight Olympic medals to her name with two gold in the 100-meters event.


Allyson Felix: With 11 Olympic medals, she is the most decorated female track athlete of all time. She took part in five Olympic Games.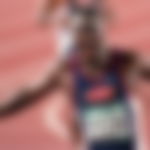 ADVERTISEMENT
Article continues below this ad
Paavo Nurmi: He is the most dominant athlete of all time. Transition well from 1500m to the marathon, he remains undefeated in the 10000m race.


Edwin Moses: For exactly 9 years, Moses went undefeated in the 400m hurdles. He won 122 consecutive races.


Sergey Bubka: He is the greatest pole vaulter of all time. He broke his own pole vault record 35 times.


Florence Griffith-Joyner: The current 100m and 200m world record holder for women. Her personality and charisma are often unmatched by any athlete.


Michael Johnson: Before Usain Bolt, he dominated the track and field competitions. He won 12 Olympic and World Championships gold medas.