trending
What Americans are reading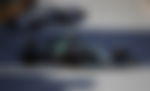 Astin Martin: 2021 Latest News, Results, Drivers, and Car Updates
Aston Martin is a British carmaker and has been part of Formula One in different structures. The organization initially took part in Formula One during the 1959 season. The team fielded the DBR4 utilizing their own motor. Although the team failed to score points. The team's performance was quite bad through the 1960 season also as they again failed to score points. Therefore, Aston Martin chose to leave Formula One after 1960.
A business rebranding of the Racing Point F1 Team prompted the group to be rebranded as Aston Martin for 2021. The team uses the Mercedes power units. The Team Principal of Aston Martin F1 is Otmar Szafnauer. Lance Stroll and Sebastian Vettel are their two drivers.
History
Aston Martin F1 team developed their first F1 car DBR4 in 1957 and participated in the 1959 Formula One World Championship. The team had Carroll Shelby and Roy Salvadori as their drivers for the 1959 season. Aston Martin F1 team had a dated car that wasn't ready to compete with the pack.
In 1960, the team's drivers were Roy Salvadori and Maurice Trintignant. The team posted poor results yet again. As a result, the Aston Martin F1 team decided to opt out of Formula One.
Aston Martin came back to F1 in 2016 as the sponsor of the Red Bull F1 racing team. They were the title sponsor of the team from 2018-2020.
Rebranding
In January 2020, Racing Point proprietor Lawrence Stroll purchased a 16.7 percent stake in the Aston Martin organization. This brought about the business rebranding of the Racing Point F1 Team into Aston Martin F1 Team for the 2021 season.
The group runs on Mercedes power units. Sergio P?rez was replaced by four-time World Drivers' Champion Sebastian Vettel. The team's title sponsor is Cognizant. The group's headquarter is in Silverstone. Aston Martin becomes the 6th distinctive constructor to work from the Silverstone base since 1991.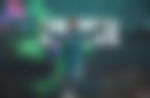 In 2021, Sebastian Vettel became the first driver to earn a podium for the Aston Martin F1 team during the Azerbaijan Grand Prix.
Sponsors
The title sponsor of the Aston Martin F1 team is Cognizant. The other partners of the F1 team are JCB, BWT, Oakley, and Hackett among others.