trending
What Americans are reading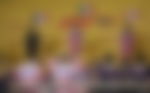 Bahrain Grand Prix 2021 Winners, Qualifying, Circuits, Track
The Bahrain Grand Prix has become synonymous with F1 fans over the years as one of the opening rounds of the Championship season. Starting off as a day race back in 2004, the Sakhir International Circuit embraced nightfall in its 10th Anniversary race and has remained a night race ever since.
F1 raced on the Bahrain track's "outer layout", consisting of a fairly simple layout and long straights. Many fans and drivers dubbed the outer track an "oval", given the nature of its configuration. With minimal corners, there was plenty of overtaking opportunities in round 2 of the Bahrain race.
Michael Schumacher won the inaugural Bahrain Grand Prix in 2004, accompanied by Rubens Barrichello and Jenson Button on the podium.
In 2011, F1 canceled the Bahrain event amidst the Bahraini uprising. Despite much opposition, F1 decided to hold a race at the Sakhir International Circuit the following year.
Ever since first experimenting with a night race in Bahrain in 2014, F1 has made the change stick for subsequent events. Bahrain arguably provides the best F1 spectacle amidst the desert under the lights.
Due to the coronavirus pandemic, Bahrain replaced the Australian GP as the season opener for the 2021 season. Lewis Hamilton won the first race of the 2021 season ahead of Max Verstappen and Valtteri Bottas.
Past Winners
| | | |
| --- | --- | --- |
| Name | Wins | Year |
| Sebastian Vettel | 4 | 2012,2013,2017,2018 |
| Fernando Alonso | 3 | 2005, 2006, 2010 |
| Lewis Hamilton | 3 | 2014,2015,2019 |
| Felipe Massa | 2 | 2007, 2008 |
Past Constructors' Winners
| | |
| --- | --- |
| Manufacturer | Year |
| Ferrari | 2004, 2007, 2008, 2010, 2017, 2018 |
| Mercedes | 2014, 2015, 2016, 2019 |
| Renault | 2005, 2006, |
| Red Bull | 2012, 2013 |
Track Details
The Sakhir International Circuit features a 5.412km long track designed by legendary F1 architect Hermann Tilke. The outer circuit, commonly referred to as 'The Oval,' features a 3.543km track minus the tricky braking zones and twisty bits of the conventional circuit.
One unique albeit frustrating aspect of the track are the sprawling run off areas, which ensures drivers aren't punished, should they make mistakes.
Unlike most F1 circuits, the Sakhir track features 3 DRS zones, which promote countless overtaking opportunities across the lap.
Where to watch
Those in Africa can tune in to SuperSport, Australians can watch the race on Fox Sports Channels or One.
Viewers from India and Asia can watch the race on Star Sports and Fox Sports Channels respectively.
Americans can enjoy the F1 spectacle on ESPN, while Brits can tune into C4 or Sky Sports.