trending
What Americans are reading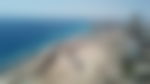 Ever since Liberty Media's takeover of F1, there have been a handful of street circuits creeping their way onto the racing calendar. And as of 2021, one of the western Asian countries will be joining that list - the Saudi Arabian Grand Prix. Saudi Arabia were for long looking to bring a Formula 1 event into their country, and the deal officially went through in 2020. The race will take place in the port city of Jeddah.
About Jeddah International Circuit
Well, first and foremost, it is a street circuit, overlooking the Red Sea, hence, offering an impressive and rich look. And on top of that, the infrastructure engulfing the circuit makes its presentation even better than many other circuits, including Abu Dhabi's Yas Marina. Moving on to technical details of the track, F1 will be the first motorsport series to get a taste of the anti-clockwise Jeddah Corniche Circuit.
Running over a distance of 6.174 km, Jeddah is now the second-longest circuit of the present racing calendar, lining up only behind Belgium's Spa Francorchamps. The race will comprise a total of 50 laps, covering a length of 308.45 km.
Jeddah circuit also consists of a massive 27 turns, making it the only circuit on the calendar to cross the 25-turn mark; The circuit has an equal mix of slow, medium, and high-speed corners. And the fact that there aren't going to be many run-off areas makes it possibly one of the trickiest tracks in the world.
JCC is the fastest street circuit on the racing calendar, with an average speed of over 250 km/hr. Of course, it isn't necessarily shocking, as the track design belongs to Hermann Tilke, the mastermind behind Sochi and COTA.
Fastest Lap: Yet to be set
Previous race records: Nil
2021 Saudi Arabian Grand Prix: When & where to watch the race?
FP1: 3:30 PM - 4:30 PM (December 03)


FP2: 7:00 PM - 8:00 PM (December 03)


FP3: 4:00 PM - 5:00 PM (December 04)


Qualifying: 7:00 PM - 8:00 PM (December 04)


Race: 8:30 PM - 10:30 PM (December 05)
Broadcasting rights
United Kingdom - Sky Sports & Channel 4


Canada - RDS


United States - ESPN


France - Canal+


Germany - Sky Deutschland


India - Star Sports


Netherlands - Ziggo


Portugal - Eleven Sports


Spain - F1 DAZN