Laver Cup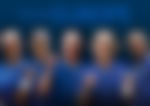 Laver Cup is the men's tennis tournament where the European men from Team Europe take on the ATP players from the rest of the world grouped as Team World. Laver Cup 2019 will be the third edition of the tournament. The concept is emulated from golf's Ryder Cup. It's an indoor tennis tournament.
The tournament is named after Australian tennis legend Rod Laver and the event is backed by Roger Federer's management company TEAM8.
Team Europe participants for 2019 are Roger Federer, Rafael Nadal, Dominic Thiem, Alexander Zverev, Stefanos Tsitsipas, and Fabio Fognini. Team Europe is led by Björn Borg. Team World comprises of John Isner, Milos Raonic, Nick Kyrgios, Jack Sock, Taylor Fritz and Denis Shapovalov. Team World is captained by John McEnroe.
ADVERTISEMENT
Article continues below this ad
In 2019, the event joined forces with ATP. The past two editions, in 2017 (Prague, Czech Republic) and 2018 (Chicago, USA) were not part of the governing body of men's tennis. However, no ATP Ranking points are awarded to the professional tennis players.
Laver Cup Prize Money:
Each member of the winning team gets $250,000 in prize money. The players get guaranteed participation fee which is proportional to their ATP Rankings.
Laver Cup Champions: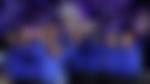 The champions for Laver Cup 2017 and Laver Cup 2018 were Team Europe.
Laver Cup 2019 Schedule:
The tournament will be getting underway from 20 to 22 September 2019. This year it is taking place in Geneva, Switzerland. The event has two sessions on Day 1 and Day 2. The day sessions will begin at 1 pm (CEST) and the night ones at 7 pm (CEST). On Day 3, the matches will start at noon (CEST).
There will be nine singles matches and three doubles matches. Altogether, there will be 12 matches in three days. Each victory gives the winning team a number of points equal to the day the match was played on. For instance, the player who wins a match on Day 1 his team gets 1 point, on Day 2 his team earns 2 points and on Day 3 his team receives 3 points.  
The first team to claim 13 points wins the tournament. All matches are played as best-of-three, and the third set will be a 10-point tiebreaker.
Venue for 2019:
The tournament will be held on indoor hard courts at the Palexpo in Geneva, Switzerland.
Where to watch Laver Cup 2019 on TV?
North America - Prime, Tennis Channel, TVA Sports
Europe - Prime, BEIN Sports, TV24, Ceska Televize, Silk TV, Super Tennis, RTVE, Ziggo Sport, Leman Bleu
ADVERTISEMENT
Article continues below this ad
The Asia Pacific and Oceania - Prime, ESPN, CCTV, Great Sports, DS Sport, Fox Sports, 9Now.
Latin America and Caribbean - Prime, Tennis Channel, ESPN International
Middle East - Prime, BEIN Sports
ADVERTISEMENT
Article continues below this ad
Africa - Prime, BEIN Sports, CANAL+, SuperSport