trending
What Americans are reading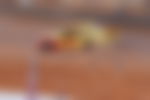 Bristol Motor Speedway- 2021 Latest News, Winners, Qualifying, Track
Bristol Motor Speedway, previously known as Bristol International Raceway and Bristol Raceway, is a NASCAR short track situated in Bristol, Tennessee. Developed in 1960, it held its first NASCAR race on July 30, 1961.
Bristol is among the most mainstream tracks on the NASCAR plan due to its unmistakable highlights, which incorporate uncommonly steep banking, an all-solid surface, two pit streets, and arena-like seating. It has likewise been named one of the most intense NASCAR tracks.
The track is also known as the "World's Fastest Half-Mile."
History
There is a 0.25-mile (0.40 km) dragstrip that has a yearly NHRA occasion every year, the NHRA Thunder Valley Nationals.
Before its status as an NHRA public occasion track, the Bristol Dragway was the leader of the rivalry IHRA association; the strip's proprietor Larry Carrier framed the IHRA at the Bristol Dragway in November 1970.
The relationship ended when Bruton Smith assumed control over its possession. The dragstrip has, for quite some time, been nicknamed Thunder Valley because of its area and encompassing view.
Bristol Dragway has each of the three broadly visiting NHRA arrangements in addition to the NHRA Summit Racing Equipment Racing Series - NHRA Jr. Racing League, AHDRA, and the Super Chevy Show.
The speeds are far lower than most NASCAR oval tracks, yet they are exceptionally quick contrasted with other short tracks because of the great banking.
Those highlights make for a lot of vehicle contact at the NASCAR races as the underlying beginning framework of 40 vehicles each in the Cup and Xfinity Series, and 32 in the Truck Series, broadens practically most of the way around the track, which means more slow qualifiers start the race practically a large portion of a lap down. Both NASCAR Cup Series races held at Bristol are for 500 laps.
NASCAR Xfinity Series races frequently draw in excess of 100,000 observers, making it outstanding amongst other drawing Xfinity settings, and brought about Fox broadcasting the race broadly from 2004 to 2006 and ABC doing likewise in 2007 and 2008.
2021 Race
Joey Logano took the checkered flag for NASCAR's first Cup Series race at a dirt track in 50 years. He got a jump on Denny Hamlin on the overtime restart to earn his third career victory at Bristol.
Logano became the seventh race winner through seven races this season and gave Team Penske back-to-back victories.
Quick Facts
Location
151 Speedway Boulevard Bristol, Tennessee 37620
Operator
Speedway Motorsports, Inc.
Major Events
NASCAR Cup Series

Food City Dirt Race

Bass Pro Shops NRA Night Race

NASCAR Xfinity Series

Food City 300

NASCAR Camping World Truck Series

Pinty's Dirt Truck Race UNOH 200

Length
0.533 mi (0.858 km)
Most Wins
Darrell Waltrip (12)
Most Starts
Richard Petty (60)
Poles
Mark Martin, Cale Yarborough (9)