trending
What Americans are reading
Xfinity 500 Winners, Qualifying, Circuits, and Track
History
The Xfinity 500 is a NASCAR Cup Series race held at Martinsville Speedway in Ridgeway, Virginia. The track hosts two NASCAR Cup Series races, the other one being the Blue-Emu Maximum Pain Relief 500 in May. The race has been part of the NASCAR calendar since the inaugural 1949 season.
It is the oldest NASCAR race that even runs today. Xfinity 500 is the ninth race of ten in the Cup Series postseason. It is also the last race of the Round of 8. NBC has the broadcasting rights for this race. Chase Elliott won the 2020 Xfinity 500 race and secured his berth for the 2020 NASCAR Cup series finale.
The victor of this race gets an exclusively manufactured grandfather clock, as per the Martinsville convention.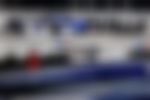 Track Origin
At 0.526 miles (847 m) long, Martinsville Speedway is the shortest track in the NASCAR Cup Series calendar. The track was built in 1947, it was additionally one of the first oval tracks in NASCAR.
Martinsville is the only NASCAR oval track on the NASCAR calendar to have asphalt on the straight and concrete on the turns. The track is known as a paper clip and is banked 12? in the turns.
It is a unique track as the drivers have to apply hard brakes into the turns and increase the speed while exiting the turns. The track was cleared in 1955 and in 1956 it facilitated its 1st 500-lap race.
Past Winners
In 1960, Richard Petty became the youngest winner at Martinsville. 4 drivers tie for the record of most victories for the Xfinity 500. Richard Petty, Darrell Waltrip, Jeff Gordon, Jimmie Johnson have won the race 6 times. Dale Earnhardt has likewise won the Xfinity 500 three times.
Venue
Martinsville Speedway
Location
Ridgeway, Virginia, United States
First Race
1949
Distance
263 miles (423?km)
Laps
500
Previous Names
Unnamed/Unknown (1949?1955)

Old Dominion 400 (1956)

Sweepstakes 500 (1957)

Old Dominion 500 (1958?1982, 2001?2002) Goody's 500 (1983?1995)

Hanes 500 (1996?1997)

NAPA Autocare 500 (1998?2000)

Subway 500 (2003?2007)

Tums QuikPak 500 (2008)

Tums Fast Relief 500 (2009?2012)

Goody's Headache Relief Shot 500 (2013?2015) Goody's Fast Relief 500 (2016)

First Data 500 (2017-2019)

Most Wins (Driver)
Jeff Gordon

Richard Petty

Darrell Waltrip

Jimmie Johnson ? 6

Most Wins (Team)
Hendrick Motorsports ? 17
Surface
Asphalt

Concrete (turns)

Length
0.526?mi (0.847?km)
Turns
4
Where to watch
NBC