trending
What Americans are reading
ATP Barcelona Open 2021: Latest News, Results and Records
ATP Barcelona Open or Trofeo Conde de Godo is one of the most important clay tournaments on the ATP calendar. Held in the scenic city of Barcelona, the tournament is part of the ATP 500 series. It is the oldest tennis tournament in Spain, and in 2021 it had its 68th edition.
Barcelona Open is held on the clay courts of the oldest tennis club in Spain, Real Club de Tenis Barcelona. It has been?held every year from 1953 until 2019. In 2020 the tournament was canceled because of the global coronavirus pandemic.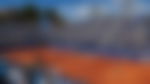 Like other ATP tournaments, Barcelona Open also follows the best of three sets rule. It is usually held in the third week of April every year and is closely followed by the other tennis tournament in Span, the ATP Masters 1000 event, Madrid Open.
The current defending champion is Dominic Thiem. He had defeated Daniil Medvedev in the final in 2019.
History and Records
Barcelona Open has a rich history not just in tennis but also in the city of Barcelona. In the rich sporting culture of Barcelona, the tennis tournament stands out as one of the most awaited annual events.
Despite being an ATP 500 event, Barcelona Open has seen a lot of great champions. Traditionally in the 80s and 90s, the tournament didn't see a lot of Spaniards winning. But in the 21st century, Spaniards have dominated the tournament. Out of 20 editions in the 2000s, Spanish players have won 15 tournaments.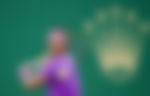 Continuing his tradition of dominating the clay tournaments, Rafael Nadal has won a mammoth 11 titles in Barcelona. The next best is Manuel Orantes and Mats Wilander with three titles each.
Other notable champions in Barcelona have been Kei Nishikori, Ivan Lendl, Bjorn Borg, Carlos Moya, Dominic Thiem, etc.
Barcelona Open 2021 Prize Money
The prize money pool of the Barcelona Open is one of the grandest among ATP 500 series tournaments. But the global COVID-19 pandemic has had its effect on the prize money.
For the 2021 event, Barcelona Open has combined prize money of ?1,565,480 or $1,875,748. This is a considerable drop from 2019, where the total prize money was ?2,324,905 or $2,785,687.
The winner in 2019 received ?503,015 or $602,709. That number has dipped to ?178,985 or $214,458 in 2021.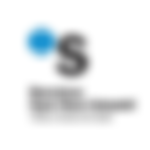 Edition
68th
Current Prize Money
$1,875,748
Number of Entries (Main Draw)
48
Current Champions
Singles

- Dominic Thiem

Doubles - Juan Sebasti?n Cabal and Robert Farah

Most Titles?
Singles - Rafael Nadal (11)

Doubles - Bob Bryan and Mike Bryan (3)