trending
What Americans are reading
Mr. Olympia 2022
The 2022 Mr. Olympia is set to kick off on the 15th of December and will continue until the 18th of December. This year's event plays host to various big-name athletes who will look to become a part of history.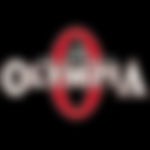 A total of 32 men have qualified for the 2022 Mr. Olympia Men's finals, while 63 men will compete for the classic physique title. Meanwhile, 18 women will present their contendership for the Ms. Olympia title, while 22 have a chance to win the Women's Physique Olympia.
The city of Las Vegas in Nevada will see this year's Sandow Trophy be lifted by the winner. The coveted trophy is named after German bodybuilding Eugen Sandow, who held the first official bodybuilding event in 1901 called 'The Great Competition.'
Mr. Olympia: A brief history
The mid-1960s saw Joe Weider give birth to the tournament known as Mr. Olympia. Its inaugural edition took place on 18th September 1965 at the Brooklyn Academy of Music in New York City. Larry Scott won the leadoff title and would come back to win again next year. In 1967, 'The Myth,' Sergio Oliva would display a level of definition that had never been seen before. Oliva took home the title for three consecutive years, from 1967 to 1969.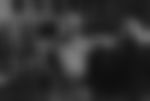 Oliva pipped out Arnold Schwarzenegger in the '69 Mr. Olympia final, marking Arnold's only loss in the competition. But in 1970, Schwarzenegger came back to defeat Oliva and lift his maiden Mr. Olympia title. Arnold would go on to win five more titles in consecutive years until 1975. He would come back in 1980 to win a record 7th title.
Two men hold the record number of most Mr. Olympia titles. The first man to achieve this feat was Lee Haney (1984-1991.) And the second was Ronnie Coleman (1998-2005.)
Mr. Olympia 2022 - All the Events
This year's Mr. Olympia competition will play host to various events in the Men's and Women's categories.
The two biggest events of the year are Mr. Olympia Men's Open and the Mr. Olympia Classic Physique categories. The rest of the events include -
Figure Olympia, 212 Olympia, Men's Physique Olympia, Ms. Olympia, Wheelchair Olympia, Fitness Olympia, Bikini Olympia, Women's Physique Olympia, and Wellness Olympia.
Mr. Olympia 2022 Men's Open
The main event in this year's tournament will be the 58th Mr. Olympia (Men's Open Category.) 32 men will pose for a chance to lift the famed Sandow Trophy and be crowned Mr. Olympia.
American bodybuilder Shaun Clarida has opted out of the event and will instead compete in the 212 division. Nathan De Asha, Regan Grimes, and Steve Kuclo will also not be seen at the event.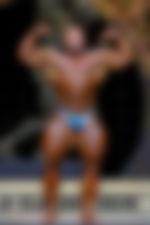 Two-time defending champion Mamdouh 'Big Ramy' Elssbiay will look to become only the ninth athlete to win three titles. The 2019 Mr. Olympia title winner, Brandon Curry, will also look to win the title. Heading into the event, 'Big Ramy' is the fan favorite to win.
Men's Open Roster
Nick Walker?(USA)
Nathan De Asha
?(UK)
Mamdouh Elssbiay?(Egypt)
Brandon Curry
?(USA)
Hadi Choopan?(Iran)
Hunter Labrada
?(USA)
Shaun Clarida?(USA)
Regan Grimes
?(Canada)
Samson Dauda?(UK)
Rafael Brandao
?(Brazil)
Angel Calderon Frias?(Spain)
Joel Thomas
?(USA)
William Bonac?(Netherlands)
Blessing Awodibu
?(Ireland)
Charles Griffen?(USA)
Mohamed Shabaan
?(Egypt)
Hassan Mostafa?(Egypt)
Mohammad Alnsoor
?(Jordan)
Vitor Boff?(Brazil)
Andrea Presti?
(Italy)
Iain Valliere?(Canada)
Antoine Vaillant
?(Canada)
Akim Williams?(USA)
Chinedu Andrew Obiekea
?(USA)
Vladyslav Sukhoruchko?(Ukraine)
Derek Lunsford
?(USA)
Patrick Johnson?(Denmark)
Tonio Burton
?(USA)
James Hollingshead?(UK)
Michal Krizanek
?(Slovakia)
Leandro Peres?(Brazil)
Theo Leguerrier
?(France)
Behrooz Tabani Abarghani?(Iran)
Mr. Olympia 2022 Classic Physique
Another highlight event from this year's tournament will be the Classic Physique category. The division includes a staggering 63 participants looking to earn the title.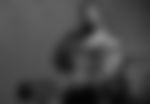 Three-time and current defending champion Chris Bumstead (CBum) will lock horns with two-time Olympia champ Breon Ansley. Should CBum win, he will be the first-ever athlete to win four titles in the division's seven-year history.
Terrence Ruffin is also a contender for the title, but experts believe CBum lifting the title is inevitable.
Classic Physique Roster
Brady Barnes?(USA)
Darren Farrell?(Ireland)
Terrence Ruffin?(USA)
Georgian Andrei Birica Anghel?(Romania)
Robert Wichman?(USA)
Michael Daboul?(Syria)
Chris Bumstead?(Canada)
Breon Ansley?(USA)
Peter Molnar?(Hungary)
Alex Cambronero?(Costa Rica)
Mike Sommerfeld?(Germany)
Jorge Herrera?(USA)
Jose Maria Mete Bueriberi?(Spain)
Ruben Lopez Reyes?(Spain)
Mehdi Larijani?(USA)
Lenny Wicks?(USA)
Ahmed El Halawani?(Egypt)
Logan Franklin?(USA)
Ramon Rocha Querioz?(Brazil)
Anthony Casado?(Canada)
Kyrylo Khudaiev?(Ukraine)
Mateo Vaihu?(New Zealand)
Mohamed Amine Fakhfakh?(Tunisia)
Urs Kalecinski?(Germany)
Junior Javorski?(Brazil)
Tony Duong?(USA)
Vahid Badpei?(Iran)
Darwin Andres Uribe?Aristizabal?(Colombia)
Lamar Shaw?(USA)
Alexander Westermeier?(Germany)
Carlos Dommar?(USA
Neil Currey?(UK)
Camilo Diaz?(Colombia)
Tyler Johnson?(Canada)
Emanuele Ricotti?(Italy)
Jaehun Park?(South Korea)
Marco Ruz?(France)
Ali Poladvand?(Iran)
Fabian Mayr?(Austria)
Jonathan Pelkey?(USA)
Jaepil Song?(South Korea)
Chen Kang?(China)
Gabriel Zancanelli?(Brazil)
Josh Eastham?(UK)
Courage Opara?(USA)
Valentin Petrov?(Bulgaria)
Blake Course?(Canada)
Giuseppe Zagarella?(Italy)
Denis Romanov?(Russia)
Fabio Junior?(Brazil)
Christopher Hunte?(USA)
Wesley Vissers?(Netherlands)
Grant Pieterse?(New Zealand)
Jeff Hallenbeck?(USA)
Julian Castano?(Colombia)
Jesus Rodriguez Sendra?(Spain)
Marcus Perry?(USA)
Patrik Herczik?(Czech Republic)
Abdullah Al Sharafi?(Kuwait)
Dancovea Anderson?(USA)
Woilid Baatout?(France)
Adam Bomert?(Poland)
Anthony Barbera III?(USA)
Mr. Olympia 2022 Schedule
This year's tournament will begin on the 15th of December and will conclude on the 18th of December. The schedule of the event is given below:
15th Dec-
12 pm: Press Conference
Location: Planet Hollywood Resort & Casino (Chris Angel Theatre)
7 pm: Meet the Olympians
Location:
Planet Hollywood Resort & Casino
16th Dec-
9 am: Pre-Judging for - Fitness Olympia, 212 Olympia, Figure Olympia, Women's Physique Olympia, Ms. Olympia, and Wellness Olympia
Location: Venetian Expo & Convention Centre (Halls B & C)
6 pm: Finals for the aforementioned events.
6 pm: Pre-Judging for Mr. Olympia.
Location: Planet Holly Resort (Zappos Theatre)
17th Dec-
9 am: Pre-judging for Classic Physique Olympia, Men's Physique Olympia, Bikini Olympia, Wheelchair Olympia Pre-Judging & Finals
6 pm: Finals for remaining events
Location: All the day's events are to take place in Halls B & C of the Venetian Expo &Convention Centre.
Dec 18-
11am: Superstar Seminar
Location:
Celebrity Ballroom: Planet Hollywood Resort
Where to watch 2022 Mr. Olympia
You can stream the live exclusive coverage on Olympia TV with the Olympia 2022 Premium Package. However, it is noteworthy that the premium package excludes the amateur package.