trending
What Americans are reading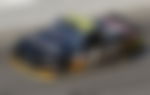 GMS Racing: 2021 Latest News, Drivers, Stats, Schedule
History
GMS Racing is an American stock vehicle racing group that contends in the various NASCAR arrangements. Formerly known as Gallagher Motorsports, the team is owned by Maury and Spencer Gallagher. The cockpit of the team touched the ground in 2016.
The team owner is Maurice J. Gallagher who is also the chairperson and CEO too of the Allegiant Travel Company. Subsequently, this company sponsors the team.
After the team's inception in 2006, the team participated in ARCA Competition in 2011. Further, in 2013 the team entered the Camping World Truck competition.
In 2016, the team jumped to Xfinity Series Competition. In 2017, the team very closely got attached to Halmar Friesen Racing. Further, they formed an alliance and again extended it to the month of August in that year. There was a certain type of program where the team participated.
Achievements
The team entered Xfinity Series in 2016 and in the Craftsman World Truck Series in 2013. Further, the team in the ARCA Menards East and West launched in 2019. However, the ARCA Menards Series entered the field in 2011.
The team has competed in 730 races claiming 63 victories. This includes 116 races in Xfinity Series with 1 triumph, and 502 races in Camping World Truck Series with 38 wins. Further, in the ARCA Menards Series, the team competed in 91 races clinching 14 trophies.
In ARCA Menards East, the team ran in 18 races scoring just half the competition number. Finally, in ARCA Menards Series West the team contested 3 races, winning the race once. Subsequently, the team has a total of 20 pole positions.
Drivers
The current lineup of GMS Racing fields the No.2 for Sheldon Creed, the No.21 for Zane Smith. Further, fields the No. 23 for Chase Purdy, the No.24 for Raphael Lessard, and No.26 for Tyler Ankrum.
In the ARCA Menards Series, the team fields No.21 for Jack Wood. Further, ARCA Menards Series East fields No.21 for Jack Wood. Also, the ARCA Menards Series West appoints the same driver with vehicle No. 21.
GMS Racing: Quick Facts
OWNERS
Mary Gallagher

Spencer Gallagher

BASE
Statesville, North Carolina
SERIES
NASCAR Camping World Truck Series

ARCA Menards Series

ARCA Menards Series East

and

ARCA Menards Series West

RACE DRIVERS
Camping World Truck Series

2. Sheldon Creed

21. Zane Smith

23. Chase Purdy (R)

24. Rapha?l Lessard (part-time)

26. Tyler Ankrum

ARCA Menards Series

21. Jack Wood (part-time)

ARCA Menards Series East

21. Jack Wood (R)

ARCA Menards Series West

21. Jack Wood (part-time)

SPONSORS
Camping World Truck Series:

2. Trench Shoring, Chevrolet (Accessories, Truck Month)

21. Icon Vehicle Dynamics, Cosmopolitan of Las Vegas, La Paz, Michael Roberts Construction, Bay Mountain Air, On The House Cocktail Mix, Atari Hotel, Chevrolet Accessories, Pit Boss Grills

23. CMR Construction & Roofing, Allegiant, Plan B Sales, Superior Essex, Chevrolet (Cares, Silverado), GMS Fabrication, Destiny Homes, Arlon Graphics, FR8 Auctions, Concrete Supply

24. iRacing, Hooters, HendrickCars.com, Bama Buggies, Fraternal Order of Eagles, Chevy Goods, F.N.B. Corporation, All Weather Armour, QPS Employment Group, GMS Service

26. LIUNA, May's Hawaii, Railblaza, Chevrolet Silverado

ARCA Menards Series:

21. Chevrolet Accessories, AO1 Foundation, Brogdon Family Foundation, California Strong, QPS Employment Group, Why Not You Foundation, Kelly for Kids Foundation, With Us Foundation, Lynn Family Foundation, Starr Children's Fund, Kevin Love Fund, iHeartRadio

ARCA Menards Series East:

21. Chevrolet Accessories, All Weather Armour, Vince Lombardi Cancer Foundation, Rogers Behavioral Health

ARCA Menards Series West:

21. Spencer Clark Foundation, All The Way Foundation

MANUFACTURER
Chevrolet
FOUNDED
2011
LATEST RACE
Xfinity Series:

2019 Ford EcoBoost 300 (Homestead)

Camping World Truck Series:

2021 Pinty's Dirt Truck Race (Bristol Dirt)

ARCA Menards Series: 2021 General Tire 150 (Phoenix)

ARCA Menards Series East:

2021 Jeep Beach ARCA Menards East 175 (New Smyrna)

ARCA Menards Series West:

2020 Star Nursery 150 (Las Vegas)

RACE VICTORIES
63
POLE POSITION
20