Talladega Superspeedway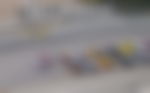 Talladega Superspeedway-Latest News, Winners, Qualifying, Track
Talladega Superspeedway, nicknamed "Dega," and previously named Alabama International Motor Speedway (AIMS), is a motorsports complex found north of Talladega, Alabama. It is situated on the previous Anniston Air Force Base in the little city of Lincoln.
ADVERTISEMENT
Article continues below this ad
Talladega is the longest NASCAR oval tracks, with a length of 2.66 miles (4.281 km), contrasted with the Daytona International Speedway, which is 2.5 miles (4.0 km) long. The all-out top limit of Talladega is around 175,000 fans, with the grandstand off-limit being around 80,000.
History
The tri-oval track was developed in 1969 by the International Speedway Corporation, a business constrained by the France Family.
The track opened on September 13, 1969, at an expense of $4 million. The track was named the "Alabama International Motor Speedway," which lasted for nearly two decades, after which the office's name was changed to "Talladega Superspeedway."
In the primary race at the track, all the first drivers deserted the track because of tire issues, which permitted France to employ substitute drivers with the victor being Richard Brickhouse. After the primary race, Talladega facilitated two Cup Series races a year, one of which would turn out to be important for the 10-race NASCAR Cup Series season finisher design.
ADVERTISEMENT
Article continues below this ad
A 4-mile (6.4 km) infield street course worked from the track's establishment until 1983. During the 1970s, six IMSA GT Championship races were held at the speedway, including a six-hour race in 1978. The International Motorsports Hall of Fame historical center was opened in 1983.
In May 2006, Talladega began to re-surface the track and the cover. Development began on May 1 and went on until September 18. The principal race on the reemerged race track was a NASCAR Craftsman Truck Series race on October 7.
In December 2013, the ISC declared the evacuation of the 18,000-seat Allison Grandstand on the backstretch, diminishing the track's seating ability to 80,000. The 4,000-ft back immediately was renamed the "Alabama Gang Superstretch" on schedule for the 2014 Aaron's 499 held in the spring.
ADVERTISEMENT
Article continues below this ad
Quick Facts
Location
3366 Speedway Boulevard, Lincoln, Alabama 35096, United States
Operator
NASCAR
Former Names
Alabama International Motor Speedway (1969–1989)
Major Events
NASCAR Cup Series:

GEICO 500

YellaWood 500

NASCAR Xfinity Series:

Unhinged 300

Ag-Pro 300

NASCAR Camping World Truck Series:

Chevrolet Silverado 250

ARCA Menards Series:

General Tire 200

Length
2.66 mi (4.281 km)
Most Wins
Dale Earnhardt (10)
Most Starts
Dave Marcis and Terry Labonte (61)
Poles
Bill Elliott (8)
Talladega Superspeedway News Feed
---
---
---
---
---
---
---
---
---
---