trending
What Americans are reading
History?
The Canadian Open or Rogers Cup is the third oldest tennis tournaments on the ATP Tour. Of the major tournaments, only Wimbledon Championships and the US Open have been longer. The men's event started in 1881 at the Toronto Lawn tennis Club and the women's tournament started in 1892. The tournament was first played in clay until 1979 when it shifted permanently to hard courts. The event became a part of the US Open Series, in the build-up to the US Open Grand Slam in 2004. The event is played alternately in Montreal and Toronto from year to year. Since 1980 in odd-numbered years the men's tournament is held in Montreal. On the other hand, the women's event is held in Toronto, and vice versa in even-numbered years.
The Rogers Cup 2019 was the 130th edition of the tournament. The 2020 edition was canceled due to the coronavirus pandemic.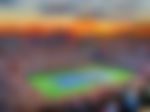 Records
The most successful player in the Open era of the Montreal Open is Ivan Lendl. The Czech-American won six titles in Canada. He also reached nine finals at the Montreal Open. Rafael Nadal and Novak Djokovic are not far behind winning five and four titles each.
On the women's side of the game, Monica Seles and Chris Evert are the most successful players with both the players tied on four Canadian Open titles each.
The youngest singles champion was Frank Parker at the age of 16 years, 5 months, and 25 days. While the oldest champion, James F. Foulkes bagged the title at the age of 38 years, 3 months, and 23 days.
Current champions (2019)
Men's singles - Rafael Nadal
Women's singles - Bianca Andreescu
Men's doubles - Marcel Granollers and Horacio Zeballos
Women's doubles - Barbora Krejcikova and Katerina Siniakova
Rogers Cup 2020
The 2020 WTA and ATP events were scheduled from 8-16 August 2020.
The WTA event was the first to be canceled as the announcement came in April itself.?The ATP event was still scheduled to go on, but that event was canceled as well in June.
Rogers Cup 2021
The ATP event will be held in Toronto in 2021, while the WTA event will be held in Montreal. This is because of the rotation policy.

| | |
| --- | --- |
| Current Prize Money | US$6,338,885 (men's), $2,830,00 (women's) |
| Number of Entries (Main Draw) | 56 |
| Number of Entries (Qualifying) | 24 |
| Number of Seeds? ? ? ? | 16 |
| Court Type | Hard |