trending
What Americans are reading
Baylor Bears 2021: News, Schedule, Roster, Scores, Injury Report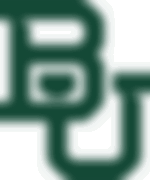 The Baylor Bears compete in NCAA Men?s Basketball as a part of the?Big 12 Conference. Kansas, Texas, Oklahoma, and West Virginia are some notable opponents from their conference.?They were founded in 1907.
The Bears got their name when the University announced a nationwide contest to determine a nickname. Doyle Thrailkill of San Antonio sent in the winning suggestion of "Bears" and it was adopted as their official nickname in 1914.
Their first logo was introduced in 1969. Nicknamed the Growling Bear, it had a yellow-colored bear sporting a hat with the initial B. The current logo is completely different and has a minimalistic approach. It consists of just the letters B and U.
History
| | |
| --- | --- |
| Founded | 1907 |
| Conference | Big 12 Conference |
| Athletic Director | Mack Rhoades |
| Head Coach | Scott Drew |
| Arena | Paul J. Meyer Arena, |
| Championships (0) | ?- |
| Conference Tournament Titles (0) | ?- |
| Conference Regular Season Titles (5) | 1932, 1946, 1948, 1949, 1950 |
| Website | https://baylorbears.com/sports/mens-basketball |
Who is the Coach of the Bears?
The current coach of the Bears is Scott Drew. He took over in 2003, following the resignation of former coach Dave Bliss due to scandal.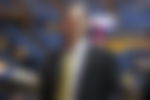 When Drew took over, the team was rocked with transfers and needed a lot of help. It took him five years to take them to their first NCAA tournament in two decades. Since then, the Bears have been regulars at the tournament. Drew won the Big 12 Coach of the Year for the outstanding campaign the Bears had in 2019-20.
Who is the Athletic Director of the Bears?
The current athletic director of the Bears is Mack Rhoades. The 55-year-old joined in 2016, coming in with a decade of experience as an AD.
So far in the four years he has spent at Baylor, the University has won 15 Big 12 titles.?For his outstanding work with the Bears, Rhoades was awarded a 10-year contract in October 2019.
Achievements and Championships
The most successful season in Bears history was the 1947-48 season when they finished as runner-ups in the NCAA tournament. They had a few good seasons in the late 50s, when they won four Regular Season titles in five years.
The Bears hit mediocrity after that before being resurrected by Scott Drew. Under him, the Bears have been ranked as the number one team in the AP Poll twice, in 2016-17 and 2019-20.
They have started the 2020-21 season as the number two ranked team in the AP Poll.
The Bears are yet to win an NCAA championship.
Greatest NBA Players
The Baylor Bears is home to many players who have played and are still playing in the NBA. Some of the greatest players who have donned a Bears jersey before making it in the NBA are Vinnie Johnson, David Wesley, and Terry Teagle. Johnson played two years for the Bears before becoming a two-time champ with the Pistons.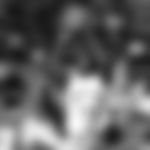 Taurean Prince and Royce O'Neale are the only former Bears who are currently playing in the NBA.
Mascot and Uniform
In 1914, Baylor got the nickname Bears and by 1920, they had their first mascot, a live bear. They still have two live bears, Joy and Lady, in their mascot team, along with two costumed bears called Bruiser and Marigold.
Joy is named after Judge Joy Reynolds, while Lady is named after Judge Sue Sloan. Both of them are biological sisters and are almost twenty years old.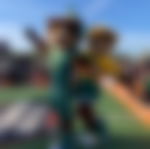 The team colors of the Bears are Baylor Green and Baylor Gold.
Current Roster
The Bears roster for the 2020-21 season has 14 players.
Position

Jersey

Number

Name

Height

Weight

F

0

Flo Thamba

6-10

245

G

4

LJ Cryer

6-1

185

G/F

5

Jordan Turner

6-8

195

G

10

Adam Flagler

6-3

180

G/F

11

Mark Vital

6-5

250

G

12

Jared Butler

6-3

195

G/F

13

Jackson Moffatt

6-7

200

F

23

Jonathan Tchamwa Tchatchoua

6-8

245

G/F

24

Matthew Mayer

6-9

225

G

31

MaCio Teague

6-4

195

F

32

Zach Loveday

7-0

215

G

35

Mark Paterson

6-1

180

F

42

Dain Dainja

6-9

270

G

45

Davion Mitchell

6-2

205
Schedule
The Baylor Bears began their 2020-21 campaign with a blowout 112-82 win against Louisiana-Lafayette on November 25. They have a 27-game regular season that ends with an away game against rivals Kansas on February 27, 2021.
The full schedule is available on the college website.
How to contact Baylor Bears men's basketball?
Baylor Bears on Twitter: @BaylorMBB
Baylor Bears on Instagram: @baylormbb