CS:GO
CS:GO 2021 - Ranks, Tournaments, Pro Players, and System Requirements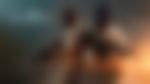 Counter-Strike is well-known among a number of gamers. Unlike a lot of early shooter games like Call of Duty, there is no story mode. Instead, players are dropped on a random or previously chosen map in multiplayer games. The latest game is Counter-Strike: Global Offensive (CS:GO).
ADVERTISEMENT
Article continues below this ad
Developed by Valve and Hidden Path Entertainment, CS: GO is a multiplayer first-person shooter video game. The game released for PC, OS X, PlayStation 3, and Xbox 360 in August 2012. Later in 2014, the developers launched the Linux version.
The game pits two teams against each other, with the objective of eliminating the other. In addition to that, teams also have to complete separate objectives depending on the game mode. Teams either have to plant or defuse the bomb, or defend or rescue the hostages. Each specific game mode has distinct characteristics and there are nine such modes in total.
History of CS: GO
Counter-Strike: Global Offensive is the fourth game in the iconic Counter-Strike series. Since Counter-Strike: Source, the previous title, was approaching the end of its lifespan, Hidden Path Entertainment began working towards porting the game onto video game consoles. Hence, initial development began, and Valve spotted the opportunity to transform the port into an entire game while expanding on the gameplay.
CS: GO entered into development in March 2010. In August 2011, the existence of the upcoming game was revealed to fans. Finally, at E3 2012, Valve announced the August 2012 release date for their game. The developers had initially planned for CS: GO cross-play between the platforms. However, they decide to separate the platforms in favor of offering constant updates for players on PC, keeping all platforms reliable individually. Ultimately, on August 21, 2012, the game underwent a launch.
CS: GO has remained one of the most popular FPS games as an estimated 11 million players per month. The game also has an active and diverse competitive scene, hosting some of the most prominent esports tournaments. With the massive surge of battle royales into the online gaming scene, Valve introduced a CS: GO battle royale game mode known as Danger Zone in 2018.
CS:GO teams and pro players
In the United States, CS: GO is regarded as a highly popular online video game. Since the game operates on a team basis, players can join teams or create new ones.
The likes of Astralis, Natus Vincere, Mousesports, fnatic, G2 Esports, Evil Geniuses, Team Liquid, and 100 Thieves are some of the most well-known names. Others include FaZe Clan, Team Vitality, Ninja in Pyjamas, FURIA Esports, MIBR, and Cloud9, to name a few.
Of course, lots of CS:GO players like to strike out on their own, or go down the lone wolf route. Some of the best-known CS: GO eSports players are, Magisk, gla1ve, dupreeh, device, and Xyp9x. These players all play under the Astralis tag.
Natus Vincere includes the likes of, Perfecto, Boombl4, electronic, s1mple, and flamie. Meanwhile, Mousesports boasts of the likes of woxic, frozen, chrisJ, ropz, and karrigan.
Finally, fnatic includes gamers like Brolan, flusha, golden, JW, and Krimz. Other important players include GeT_RiGhT, olofmeister, Stewie2k, n0thing, Twistzz, KennyS, coldzera, and forest.
CS:GO tournaments in 2021
There are even numerous tournaments held across the world. Some of them are, SL Masters Espana, FACEIT Major, ELeague Premier, ESL One Belo Horizonte, Dreamhack Tours, ESL Pro League VII: Finals, IEM XIII: Sydney, ESLOne BeloHorizonte LATAM.
Although the competitive esports scene was hugely impacted by the worldwide pandemic in 2020, there are still a lot of competitive tournaments lined up in the coming months and even 2021. These include both S-Tier CS: GO Tournaments as well as CS: GO Major Championships.
Prestigious S-Tier Tournaments are held by well-established organizations that feature the best teams from all over the world and have an outstanding prize pool on offer. Meanwhile, Major Championships are special events sponsored by Valve themselves and also feature a huge prize pool. Quite a few important tournaments are lined up for 2020-21.
Some of the most significant tournaments include BLAST Premier: Fall 2020, Flashpoint, IEM XV: Global Challenge, IEM XV: World Championship, Dreamhack Masters 2021, ESL Pro League Season 13. Others include BLAST Premier: Global 2020, ESL One: Cologne, CS: GO Major Championship Spring 2021 & Fall 2021, ESL Pro League 14, etc.
Is it possible to play CS:GO without Steam?
Since December 2018, Valve has made CS: GO free to play on Steam. Therefore, it doesn't seem plausible to undergo the tedious process of playing a pirated version. One can simply create a Steam account, download the game and play it on the official servers for free.
Players who had purchased the game before it transitioned into a free-to-play model, were upgraded to Prime Status. Meanwhile, free accounts are non-Prime. Those interested can purchase the Prime Status on Steam and become eligible to receive Prime-exclusive item drops, weapons cases, and more.
Minimum CS: GO system requirements
The minimum Counter-Strike: Global Offensive (CS:GO) requirements for Microsoft Windows are as follows:
Operating System: The game can run on Windows XP 32-bit, Windows Vista, and Windows 7.
Processor: Intel Core 2 Duo E6600 or AMD Phenom X3 8750 processor or better.
ADVERTISEMENT
Article continues below this ad
RAM: 2 GB memory
Graphics Card: Video card must be 256 MB or more. Also, it should be DirectX 9-compatible with support for Pixel Shader 3.0. The GeForce 6600 and Radeon x1300 should fit the minimum video card requirement.
Storage: 15 GB of free disk space.
ADVERTISEMENT
Article continues below this ad
Details
| | |
| --- | --- |
| First release |  Counter-Strike released on November 9, 2000 |
| Latest release |  CS:GO released on August 21, 2012 |
| Spin-Offs         | Counter-Strike Nexon: Studio, Counter-Strike Online 2 |
| Developers | Valve, Hidden Path Entertainment |
| Genre, Mode(s) | First-person shooter, Multiplayer |
| Platforms | Windows, OS X, PlayStation 3, Xbox 360, Linux |