trending
What Americans are reading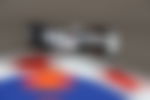 AlphaTauri: 2021 Latest News, Results, Drivers and Car Updates
Scuderia AlphaTauri (formerly known as Toro Rosso) are Red Bull Racing's sister team, owned by the drinks brand - Red Bull GmbH, which also, you guessed it, owns the Red Bull Racing team that have become synonymous with Formula 1 over the past decade.
Despite existing as AlphaTauri for barely a season, the Italian team's origins in F1 stretch back to well over three decades ago in 1985, when they first entered F1 as Minardi.
Some of the hardcore fans may be familiar with Minardi, which developed a reputation for being a perennial backmarker team. Ultimately, Minardi transformed into Toro Rosso after the team's owner, Paul Stoddart, sold the Faenza-based squad to Red Bull's Dietrich Mateschitz.
Thus began the Italian team's journey as 'Toro Rosso,' which, 13 years later, rebranded themselves as Scuderia AlphaTauri from the 2020 season.
Pierre Gasly and Yuki Tsunoda will drive for the team in the 2021 season.
Why did Toro Rosso change their name to AlphaTauri?
For the uninitiated, AlphaTauri is Red Bull's fashion brand, founded in 2016 and based in Salzburg Austria. The name supposedly signifies a giant red star in the Taurus constellation.
In November 2019, F1 officially confirmed Toro Rosso's transformation to AlphaTauri in the following season. The reason behind the name change appears to be due to Red Bull's strategy in promoting its clothing franchise.
As part of their rebranding process, Toro Rosso unveiled a stunning new livery for the team's 2020 car. AlphaTauri's AT01 consists of a gorgeous white and blue livery, which makes their car the best-looking car on the grid.
On-track achievements
The Italian team's biggest achievement in their short span as AlphaTauri is undoubtedly winning the Italian Grand Prix in Monza. The team recreated their heroics on the same track 12 years ago as Toro Rosso, when Pierre Gasly clinched his first win in an unlikely scenario much like Sebastian Vettel did, over a decade ago.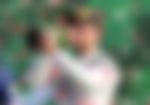 As AlphaTauri, the team have scored one win, one podium, and 107 points over the course of 10 races in the 2020 season.
What is AlphaTauri to Red Bull?
Back in the team's Toro Rosso days, the Faenza-based outfit played the role of a junior team to Red Bull. Following the team's rebranding, Red Bull Racing team principal Christian Horner referred to AlphaTauri as a sister team rather than a junior team.
AlphaTauri have the same engine supplier, Honda, as Red Bull. With the upcoming budget cap and major regulation changes, AlphaTauri are set to work a lot closer with Red Bull in developing their future cars.
AlphaTauri will benefit from increased time in wind tunnel testing and access to the same components and equipment as Red Bull Racing.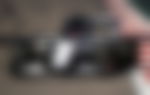 On the driver front, AlphaTauri, like before, function as the unofficial proving ground for young drivers hoping to make the step up to the senior team.
Sponsors, Foundation, and Charity
As per the team's official website, AlphaTauri support a single charity - Wings For Life, "a research foundation which is looking into ways of helping people with spinal injuries,"?which is also backed by Red Bull.
AlphaTauri are sponsored by the likes of Moose, MyWorld, Edifice, and Randstad, to name a few.
| | |
| --- | --- |
| Founded | 2020 |
| Owner | Dietrich Mateschitz |
| Number of Titles | 0 |
| Prize Money Won | 52 million (2019) |
| Base | Faenza, Italy |
| Number of titles won | 0 |
| Official website | https://www.scuderiaalphatauri.com/en/ |
| Drivers | Pierre Gasly, Yuki Tsunoda |