Singapore Grand Prix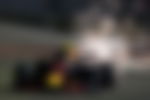 Singapore Grand Prix - 2021 Latest News, Winners, Qualifying, Circuits, Track
The race is held at the Marina Bay street circuit. The Singapore Grand Prix was first introduced to the F1 calendar in 2008. Since then, it has been a regular feature in the Formula One World Championship except this season.
The race under artificial lights starts at midday GMT (8 pm local time), which is the standard time for European Grands Prix, moderating the extreme daytime apparent temperature in the tropical climate. Even so, cockpit temperatures can reach 60 °C (140 °F).
ADVERTISEMENT
Article continues below this ad
The 2021 Singapore Grand Prix will take place from 1st-3rd October.
Controversy
The very first race itself was mired in controversy, courtesy Renault. Apparently, Nelson Piquet Jr was told to crash his car deliberately to bring out the safety car.
Meanwhile, his teammate Fernando Alonso had already pitted for fresh tyres and fuel. So he benefitted handsomely when the rest of the pack pitted under the safety car, vaulting him up the order to an unlikely win.
However, months later, the FIA smelt a rat and investigated the incident. Then Piquet Jr squealed, revealing that his crash was a ploy to let Alonso win. As a result, team principal Flavio Briatore was banned and Nelson Piquet Jr's career was practically thrown away.
While the track itself isn't the best suited to overtaking, it makes for a spectacle with F1 cars shining under the lights in all their glory.
Past Winners
| | | |
| --- | --- | --- |
| Name | Nationality | Year |
| Fernando Alonso | Spain | 2008, 2010 |
| Lewis Hamilton | England | 2009, 2014, 2017, 2018 |
| Nico Rosberg | Germany | 2016 |
| Sebastian Vettel | Germany | 2011, 2012, 2013, 2015, 2019 |
Past Constructors Winners
| | |
| --- | --- |
| Manufacturer | Year |
| Ferrari | 2010, 2015, 2019 |
| McLaren | 2009 |
| Mercedes | 2014, 2016, 2017, 2018 |
| Red Bull | 2011, 2012, 2013 |
| Renault | 2008 |
Singapore Grand Prix  Circuit Details
Like Monaco, the Singapore Grand Prix is held on a street circuit. However, the track is admittedly a little wider, which allows for some overtaking.
The circuit length is around 5.063 kilometres with the track record being 1 minute and 41.905 seconds. It also has an average speed of 178.782 km/h.
Where to watch Singapore Grand Prix 2019
In India, the practice sessions, qualifying and the race will be broadcast on the Star Sports network. In Africa, Supersport is in charge of broadcast while in Asia and Australia, Fox Sports handles the broadcast. Canada has RDS while China telecasts the race on CCTV.
France relies of TF1 and Canal+ for their Formula One telecast. Germany, Austria and Switzerland have RTL Germany to thank. Italians who cannot travel to Monza will be watching on Sky Italia. Spain and Andorra have Movistar, while the United Kingdom has Channel 4 and Sky Sports. USA also shows the race on ESPN.
Singapore Grand Prix Tickets
ADVERTISEMENT
Article continues below this ad
Tickets are mostly available on the official Formula One website.
Singapore Grand Prix Venue
Since 2008, the venue for the Singapore Grand Prix has been the Marina Bay Street Circuit. As of the latest news, Singapore will be featured for the 2021 season as well.
ADVERTISEMENT
Article continues below this ad
Session
Day
Time(Track Time)
FP1
Friday

17:00

 - 

18:00

Local time
FP2
Friday

20:30

 - 

21:30

Local time
FP3
Saturday

18:00

 - 

19:00

Local time
Qualifying
Saturday

21:00

 - 

22:00

Local time
Race
Sunday

20:00

 - 

22:00

Local time
Singapore Grand Prix News Feed
---
---
---
---
---
---
---
---
---
---