trending
What Americans are reading
US Grand Prix - 2023 Latest News, Winners, Qualifying, Circuits, Track
The 2007 United States Grand Prix would be the last US GP ever to feature on a Formula 1 calendar. At least that?s what the then F1 owner Bernie Ecclestone wanted. From 2009?when Ecclestone expressed how there?s no hurry to return to the US?F1 has been taken over by American conglomerate Liberty Media, and the 2023 calendar features three races in the States. F1 has come a long way. Over the years, F1 has hosted the US GP in 10 different locations. But the most popular and loved one has been the Circuit of The Americas in Austin, Texas.
The Circuit of The Americas, commonly referred to as COTA became the home of the US GP in 2012. Since then, it?s found a way into not just every F1 calendar year (except 2020) but also every driver?s heart. COTA is a circuit they love, and Austin is a city they love. And if there?s one driver who truly embraces the Austin spirit every time they visit COTA, it?s Daniel Ricciardo. The Aussie fractured his left hand earlier this season at the Dutch GP. Recovering since then, Ricciardo is set to make his F1 return at COTA. So, stay on the lookout for another cowboy appearance this year.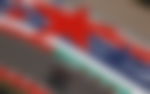 Scheduled from 20th to 22nd October this season, it?s Round 19 on the calendar. With Red Bull and Max Verstappen having sealed the Constructors? and Drivers? Championship already, it might seem like the results of the race won?t account for anything. Well, the fight for P2 in the Constructors? Championship between Mercedes and Ferrari is still on. And the battle between Aston Martin and McLaren for P4 is set to continue. Mercedes? Lewis Hamilton will also look to further close the gap to Red Bull?s Sergio Perez in P2 in the Drivers? Championship. Needless to say, there?s a lot to play for.
Last time out, Ferrari?s Carlos Sainz set the fastest lap in qualifying with a 1:34:356 and took pole position. Despite that, Verstappen?who qualified P3 but started P2?overtook Sainz off the line and ultimately took his 13th victory of the season. Following his Qatar GP win?where he also sealed his third title?the Dutchman will look to secure his 15th win of 2023 at COTA. That will equal his 2022 record of 15 wins in a season.?
Apart from the exciting F1 action, the US GP weekend will also feature the all-female F1 Academy?s inaugural championship finale. To add to the COTA excitement, The Killers are set to take the stage on Friday night, followed by Queen+Adam Lamber on Saturday. Grammy-winning Dutch DJ and producer Ti?sto will cap off the weekend with a post-race performance.
Most Winners
The US GP was officially introduced into the F1 calendar in 1959. Since then, it?s been held at Sebring, Riverside, Watkins Glen, Phoenix, Indianapolis, and now Austin. Although the US GP has seen legendary drivers like Niki Lauda, Ayrton Senna, and Michael Schumacher take victories, there?s one undisputed king of the race. That?s Lewis Hamilton. The British driver has won the race a record six times and is the only driver to have taken victory at two venues?the Indianapolis Motor Speedway and COTA.
Considering only COTA, Hamilton also has the best qualifying record. In the 10 editions of the race so far, the seven-time champion has secured three pole positions and four P2 starts.?
Wins
Driver?
Nationality
Years
Circuit(s)

6

Lewis Hamilton

Great Britain

2007, 2012, 2014, 2015, 2016, 2017

Indianapolis (2007)

COTA

5

Michael Schumacher

Germany

2000, 2003, 2004, 2005, 2006

Indianapolis

3

Graham Hill

Great Britain

1963, 1964, 1965

Watkins Glen

3

Jim Clark

Great Britain

1962, 1966, 1967

Watkins Glen

2

Max Verstappen

The Netherlands

2021, 2022

COTA

2

Ayrton Senna

Brazil

1990, 1991

Phoenix

2

Carlos Reutemann

Argentina

1974, 1978

Watkins Glen

2

James Hunt

Great Britain?

1976, 1977

Watkins Glen

2

Jackie Stewart

Great Britain

1968, 1972

Watkins Glen
Past Constructors Winners
Lewis Hamilton may be the most successful driver to have competed in the US GP, but his team isn?t the most successful constructor. Adding to the four wins he?s contributed to Mercedes, the Brackley outfit has only won one other edition of the race. It was with Valtteri Bottas in 2019.
Ferrari?s last US GP win came in 2018, thanks to Kimi Raikkonen. Michael Schumacher?s five wins to add to Rubens Barrichello, Gilles Villeneuve, Carlos Reutemann, and Niki Lauda?s singular victories make Ferrari the most successful constructor.?
Considering only COTA, Mercedes has five wins, Red Bull has three, and McLaren and Ferrari have one each.
| | | |
| --- | --- | --- |
| Wins | Driver? | Year(s) |
| 10 | Ferrari | 1975, 1978, 1979, 2000, 2002, 2003, 2004, 2005, 2006, 2018 |
| 8 | McLaren | 1976, 1977, 1989, 1990, 1991, 2001, 2007, 2012 |
| 5 | Mercedes | 2014, 2015, 2016, 2017, 2019 |
| 3 | Red Bull | 2013, 2021, 2022 |
US Grand Prix Circuit Details?
What makes COTA a driver-favorite track? When you think of tracks that feel like they were made for real racing, you?d most likely think of old-school tracks like Spa-Francorchamps, Silverstone, and Suzuka. Oh, how lovely would it be to have a track that combined all the best parts of these circuits? Guess what? That?s precisely what the Circuit of The Americas is. The 20-corner 5.5 km (3.4 miles) circuit is largely inspired by iconic tracks, making it as close as a modern-day track could come to perfection.?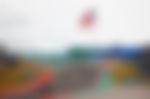 Turn 1 is one of the best on the calendar. It?s named ?Big Red? after the circuit?s biggest investor, Texan business Red McCombs. The elevation change from the start-finish line to Turn 1 is a 133ft incline?a blind left turn. It makes for excellent overtaking opportunities, as Verstappen demonstrated on Lap 1 in 2022. Turn 2 is similar to Spa?s Pouhon?a tricky downhill right-hander. Turns 3 to 9 are like the iconic Suzuka esses and the Maggots-Becketts-Chapel section of Silverstone. The second sector is a lot like the first half of Red Bull Ring, while the third sector has a lower-speed complex similar to Hockenheim's.
The best location to watch the race? Everywhere! It?s a track that provides exciting action on every corner. If you want to be on the lookout for overtaking opportunities, Turns 1, 11, and 12 would be suitable vantage points. Also, 2023 is set to have twice the racing action! After F1 increased Sprint races from three to six this year, it chose COTA as one of the six venues. So, this year?s US GP will have double the qualifying sessions and double the racing excitement!
Where to watch?
In the US, all F1 races this season will be broadcast live on TV by ESPNews, ESPN2, ESPN+, or ABC.?
If you?re tuning in from The Netherlands to watch Max Verstappen go for his 15th win of the season, Viaplay and Viaplay Xtra will stream all the live action. In the United Kingdom, Sky Sports and Channel 4 will keep you updated. Sky Sports? Italian and German channels, Sky Italia and Sky Deutschland, are in charge in Italy and Germany. France can catch all the action on Canal+, Austria on Servus TV, Africa on SuperSport, and Canada on RDS.
In India (and everywhere else), F1TV will provide all the live-action, analysis, and Tech Talks.?
US Grand Prix Tickets
Tickets for the US GP are available on the Official Formula 1 website as well as on the Circuit of the Americas website. You can choose from a range of tickets, varying from Grounds Passes and Reserved Seats to Premium Hospitality.?
If you?re in the US and have a Costco membership, you can get your hands on a US GP ticket for just $350. As part of your experience, the $350 ticket would grant you a 3-day Grounds Pass. That would mean you can view on-track action from any of the grassy areas around the circuit, just not from the grandstands or bleachers.
Meta: The latest news on the 2023 US Grand Prix, including Free Practice, Qualifying, Sprint Shootout, Sprint, and Race results from COTA.