trending
What Americans are reading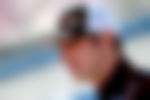 Kaulig Racing 2021: Latest News, Drivers, Stats, Schedule
History
Kaulig Racing is an American stock vehicle racing group that contends in the NASCAR Xfinity Series at present. However, the team contested in the NASCAR Cup Series from January 10, 2020.
The team is under the legal ownership of Matt Kaulig. He is also an owner of the team sponsor LeafFilter. Further, the team has a tie-up with Richard Childress Racing on technical terms.
Kaulig Racing currently runs 3 cockpits in the field. The team also set out its way from the NTS Motorsports facilities.
Achievements
The team made its debut with NASCAR Xfinity Series in 2016, PowerShares QQQ 300. The race took place in Daytona.
The team by record has competed in 227 races and bagged 7 race victories so far. It also acquires 2 pole positions.
Drivers
The current lineup of Kaulig Racing fields, the No. 10 for Jeb Burton, the No. 11 for Justin Haley, and the No. 16 for AJ Allmendinger and TBA Ross Chastain.
In the NASCAR Cup Series, the team fields No. 16 as part-time for Kaz Grala and AJ Allmendinger.
Kaulig Racing: Quick Facts
OWNERS
Matt Kaulig
BASE
Welcome, North Carolina
SERIES
NASCAR Cup Series

NASCAR Xfinity Series

RACE DRIVERS
Cup Series:

16.?Kaz Grala, AJ Allmendinger (part-time)
Xfinity Series:
10. Jeb Burton
11. Justin Haley
16. AJ Allmendinger
TBA. Ross Chastain (part-time

SPONSORS
Cup Series:

16. Fraternal Order of Eagles
Xfinity Series:
10. Nutrien Ag Solutions (Titan XC, Dyna-Gro Seed, Loveland Products), Chevrolet Accessories, Moose Fraternity
11. LeafFilter
16. Ellsworth Advisors, C2 Freight Resources, Digital Ally, Nutrien Ag Solutions

MANUFACTURER
Chevrolet
FOUNDED
2016
LATEST RACE
Xfinity Series:

2021 EchoPark 250 (Atlanta)

Cup Series:

2021 O'Reilly Auto Parts 253 (Daytona)

RACE VICTORIES
7
POLE POSITIONS
2