trending
What Americans are reading
Louisville Cardinals 2021: News, Schedule, Roster, Scores, Injury Report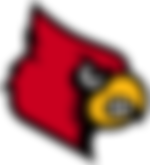 The Louisville Cardinals compete in NCAA Men's Basketball as a part of the Atlantic Coast Conference. Some notable opponent teams from the conference are Duke, Florida State, Virginia, and North Carolina. They were founded in 1911.
They were named the Cardinals in the early 1910s, as a tribute to the state bird of Kentucky, the northern cardinal.
Their first logo was a cardinal in a Louisville football jersey. Later it was dropped and only the face of the cardinal remained and an extended wing on which the name of the college was written. Then in 2013, it was changed once more, and only the face of the cardinal was retained.
History
| | |
| --- | --- |
| Founded | 1911 |
| Conference | Atlantic Coast Conference |
| Athletic Director | Vince Tyra |
| Head Coach | Chris Mack |
| Arena | KFC Yum! Center |
| Championships (2) | 1980, 1986 |
| Conference Tournament Titles (16) | 1928, 1929, 1978, 1980, 1981, 1983, 1986, 1988, 1989, 1990, 1993, 1994, 1995, 2003, 2005, 2009 |
| Conference Regular Season Titles (21) | 1967, 1968, 1969, 1971, 1972, 1974, 1975, 1977, 1979, 1980, 1981, 1983, 1984, 1986, 1987, 1988, 1990, 1993, 1994, 2005, 2009 |
| Website | https://gocards.com/sports/mens-basketball |
Who is the Coach of the Cardinals?
The current head coach of the Cardinals is Chris Mack. He joined in 2018 on a seven-year deal worth $4 million.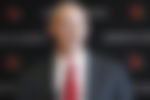 Mack hit the ground running right from his first season in charge. He took the Cardinals to a 20-14 finish and earned the seventh seed in the 2019 NCAA tournament. In his second season, he led them to a 24-7 finish, with the Cardinals ranking number one in the country at one stage.
Who is the Athletic Director of the Cardinals?
The current athletic director of the Cardinals is Vince Tyra. He started as an interim, then was appointed six months later in March 2018.
Tyra is a Louisville native, who played baseball for Louisville's rivals, Kentucky. Tyra's father, Charlie Tyra, is regarded as one of the best baseball players of the Cardinals program.
Achievements and Championships
The 1980s was the most successful period for the Louisville Cardinals. They had four Finals Four appearances in the NCAA tournament, including two wins.
The Cardinals have three representatives in the Hall of Fame: former players Wes Unseld and Darrell Griffith, and former coach Rick Pitino.
Despite being in a conference dominated by two of the most successful programs in UNC and Duke, Louisville has won an impressive 21 ACC regular-season championships.
They have won two NCAA Division 1 title so far, with their victories coming in 1980 and 1986.
Greatest NBA Players
The Louisville Cardinals have a rich history of developing NBA players. Many players who have found success in the league are former Cardinals, like Darrell Griffith, Donovan Mitchell, and Wes Unseld. Mitchell played two seasons for the Cardinals and is now an All-Star with the Utah Jazz.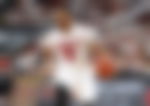 Other Cardinals alumni currently playing in the league include Damion Lee, Montrezl Harrell, and Terry Rozier.
Mascot and Uniform
The mascot of the university is called Louie the Cardinal. Throughout the years, his costume has seen many changes, right from its launch in the 1950s, to 2016, when the most recent change was made.
Louie won the National Cheerleaders Association?s Most Collegiate Mascot Award in 2004.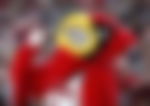 The team colors for the Louisville Cardinals are red, black, yellow and gray.
Current Roster
The Cardinals roster for the 2020-21 season has 17 players.
Position

Jersey

Number

Name

Height

Weight

G

1

Carlik Jones

6-1

185

F

2

Sam Bearden

6-5

180

C

3

Hogan Orbaugh

6-8

235

G

4

Brad Colbert

6-2

185

F/C

5

Malik Williams

6-11

250

G/F

10

Samuell Williamson

6-7

210

F

11

Quinn Slazinski

6-8

215

F

12

JJ Traynor

6-8

200

G

13

David Johnson

6-5

210

G/F

14

Dre Davis

6-5

220

F

15

Drew Schultz

6-4

205

G

20

Josh Nickelberry

6-4

205

G

21

Charles Minlend

6-4

220

F

22

Aidan Igiehon

6-10

245

C

23

Gabe Wiznitzer

6-11

240

F

24

Jae'Lyn Withers

6-8

230

G

30

Ashton Myles-Devore

6-0

170
Schedule
Louisville began their 2020-21 season with a 79-44 win against Evansville on November 25. They have 27 games in their season, and they end their regular season with an exciting home game against rivals, Louisville, on March 6, 2021. They are currently 4-0.
The full schedule is available on the college website.
How to contact the Louisville Cardinals' men's basketball team?
Louisville Cardinals on Twitter:?@LouisvilleMBB
Louisville Cardinals on Instagram:?@louisvillembb