trending
What Americans are reading
Duke Blue Devils 2021: News, Schedule, Roster, Scores, Injury Report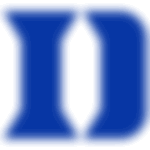 The Duke Blue Devils compete in NCAA Men?s Basketball as a part of the Atlantic Coast Conference. Some notable opponent teams from the conference are North Carolina, Florida State, Louisville, and Georgia. The name originates from the French word "Les Diables" which translates to the Blue Devils. The name was decided in 1921, following a contest held by students to determine a nickname.
Their current logo is a stylish letter D, which has been in usage since 1978. The first-ever logo was launched in 1936. It was a Devil's portrait colored in blue and had Duke written in the bottom right corner. After that, there were four other renditions of a devil logo, till 1978, when there was a complete makeover.
History
| | |
| --- | --- |
| Founded | 1905 |
| Conference | Atlantic Coast Conference |
| Athletic Director | Kevin White |
| Head Coach | Mike Krzyzewski |
| Arena | Cameron Indoor Stadium |
| Championships (5) | 1991, 1992, 2001, 2010, 2015 |
| Conference Tournament Titles (26) | 1938, 1941, 1942, 1944, 1946, 1960, 1963, 1964, 1966, 1978, 1980, 1986, 1988, 1992, 1999, 2000, 2001, 2002, 2003, 2005, 2006, 2009, 2010, 2011, 2017, 2019 |
| Conference Regular Season Titles (22) | 1940, 1942, 1943, 1954, 1958, 1963, 1964, 1965, 1966, 1979, 1986, 1991, 1992, 1994, 1997, 1998, 1999, 2000, 2001, 2004, 2006, 2010 |
| Website | https://goduke.com/sports/mens-basketball |
Who is the Coach of the Blue Devils?
The current coach of the Blue Devils is Mike Krzyzewski. Popularly known as Coach K, Krzyzewski started out as an assistant for Indiana. He left after a year to become the head coach at his alma mater, Army. After five seasons with them, Coach K was appointed the head coach of the Blue Devils and has been leading the team since 1980.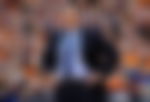 Krzyzewski was inducted into the Basketball Hall of Fame in 2001. He has won the Naismith College Coach of the Year thrice and has led his team to five NCAA Division 1 titles so far. He has also been part of the Team USA coaching staff and has won five Olympic gold medals.
ALSO READ -?Throwback: When Coach K Sent a Letter of Disappointment to Michael Jordan For Rejecting Duke
Who is the Athletic Director of the?Blue Devils?
The current Athletic Director for the Blue Devils is Kevin White. He was appointed in 2008, after previous stints at Notre Dame, Arizona State, and Tulane.
White was appointed as the Chair of the NCAA Division I Men?s Basketball Committee for the 2019-20 season. He also serves as an adjunct professor of business administration at Duke.
Achievements and Championships
The Duke Blue Devils hold the fourth-best winning record of all-time in NCAA Division 1 history. They are one of the five teams to have recorded over 2000 wins in the top division.
They have won a record 21 Atlantic Coast Conference championships, three more than their fierce rivals, the UNC Tar Heels.
In November 2018, Duke became the first team to spend 135 weeks as the number one ranked team (by AP) in the country.
The Blue Devils have won five NCAA Division 1 titles so far, with victories in 1991, 1992, 2001, 2010, and 2015.
Greatest NBA Players
Throughout their history, many great players have emerged from the Blue Devils basketball program. Hall of Famer Grant Hill is often regarded as the best Blue Devil to have played in the NBA. He led the team to back-to-back titles in 1992 and 1993 and also won the Defensive Player of the Year in 1993.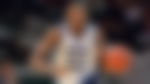 Among the current NBA players, Kyrie Irving, Jayson Tatum, Brandon Ingram, and Zion Williamson are some of the best Blue Devils playing in the league.
ALSO READ -?THROWBACK: Zion Williamson and His Infamous College ?Shoe Explosion?
Mascot and Uniform
The mascot of the team is a Blue Devil. In the 1930s, the Blue Devil wore a full-sleeved jumpsuit which evolved to a cape and mask during the 1970s. Finally, in 2008, the costume was refined and it no longer resembled a cartoon figure. Currently, he dons a cape over his jersey and wears the iconic devil mask which comes with a goatee.
An interesting characteristic of the Blue Devil is that he always has a unique message on his headband.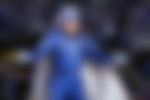 The primary colors for their jerseys are Duke blue and white.
Current Roster
The Blue Devils roster for the 2020-21 season has 14 players.
Position
Jersey

Number

Name
Height
Weight
F
0
Wendell Moore Jr.
6-5
216
F
1
Jalen Johnson
6-9
220
G
2
DJ Steward
6-2
163
G
3
Jeremy Roach
6-1
175
F
5
Jaemyn Brakefield
6-8
216
F
12
Patrick Tap?
6-9
233
F
13
Joey Baker
6-6
201
G
14
Jordan Goldwire
6-2
184
C
15
Mark Williams
7-0
243
F
21
Matthew Hurt
6-9
235
G
30
Michael Savarino
6-0
185
F
34
Henry Coleman III
6-7
229
F
45
Keenan Worthington
6-9
225
G
51
Mike Buckmire
6-2
175
Schedule
The Blue Devils begin their 2020-21 campaign with a home game against Gardner?Webb University on November 25. They will play 27 games during the regular season, which ends with a big clash against fierce rivals North Carolina on March 6, 2021.
The full schedule is available on the college website.