trending
What Americans are reading
Minecraft 2021: Gameplay, Minecraft Skins, Game modes, and Minecraft Mods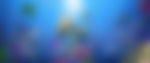 Apart from being an immensely popular game, Minecraft is a sandbox video game developed by Mojang Studios. Minecraft's designers created the game in the Java programming language and launched it as a public alpha for PCs in 2009. Later in November 2011, the game underwent an official release for Microsoft Windows, Mac OS X, and Linux.
Since then, the game has received ports for a wide range of platforms en route to becoming the highest-selling video game ever, with an estimated 200 million copies sold. Microsoft acquired Mojang the Minecraft intellectual property in 2014 in a multi-billion dollar deal, delivering several spin-off games.
What is the purpose of Minecraft?
Minecraft being a 3D sandbox game, there are no specific purposes to fulfill in the gameplay. Instead, players have a lot of freedom in determining how to play the game. The gameplay is from the first-person perspective by default. However, players can switch to a third-person view. Across the several Minecraft game modes, the gameplay is about exploring a blocky, 3D world with neverending terrain. It primarily consists of adding and destroying an array of different blocks in a randomized world.
Using these blocks, players can mold the world around them by building or destroying structures. Some other aspects include mining to discover and extract raw materials, crafting tools and items, brewing, and enchanting. Because of the open and unguided gameplay, players tend to set their own goals and play the game to their fitting.
Various game modes
There are five game modes: Survival, Creative, Adventure, Hardcore, and Spectator. In the Survival mode, players have to gather all the different materials to build structures, craft items, and tools while maintaining health and gaining experience points.
The Creative game mode gives players access to almost an unlimited quantity of blocks and items available, and these resources can be destroyed instantly. Players can fly in this mode and don't have health, armor, or hunger.
Adventure mode lets players experience user-crafted custom maps and adventures. Players can interact with mobs and objects such as levers and buttons, but can only break or place blocks only if they have specific data tags.
The Hardcore mode is a survival mode variant where the difficulty level is the hardest. When a player dies, they either have to delete the map or sent permanently into spectator mode.
Meanwhile, in Spectator mode, players can fly through blocks and are invisible to other players and mobs except for spectators. Players don't have an inventory and can't interact, but can teleport to other players and view from the perspective of other entities.
Minecraft mods
Minecraft mods are unconventional, user-crafted modifications to Mojang's sandbox video game. One of the foremost reasons for the game's success is the thousands of Minecraft mods available on the internet.? Utilizing additional software such as Fabric or Minecraft Forge, several mods add content to the game to enhance the gameplay, change the creative feel, or give the player more avenues to interact with the world.
The Galacticraft mod allows players to construct rockets to fly to other planets and collect resources. Twilight Forest enables players to explore a fantasy-themed forest to look for treasures. Mods like these add new dimensions for the players to visit.
Meanwhile, technology-oriented mods like Extra Utilities introduces various power generating machines and several other blocks and items. While BuildCraft provides many machines, pumps, and pipes, IndustrialCraft brings metals, electric tools, generators, nuclear reactors, jetpacks, etc. Flan's Mod, on the other hand, includes tanks and grenades, and Tinkers' Construct lets players forge and customize their tools and weapons.
Mods like Natura and Forestry facilitate customization of natural elements like adding new trees and crops, farms, beekeeping, and butterfly-keeping. Besides that, Mo' Creatures bring more animal species into Minecraft, Fossils & Archaeology provides for dinosaurs, and CustomNPCs and Millenaire enhance the NPCs in the game.
Further mods like Optifine improve the GUI and shaders support by adding features like a minimap, shadows, dynamic lights, reflective surfaces, and more.
Here are some other popular Minecraft mods players could try: Journeymap, Not Enough Items, Controlling, PneumaticCraft, Bibliocraft, Bacteria Mod. Pam's Harvestcraft, Biomes O'Plenty, DecoCraft, LotsOMobs, The Twilight Forest, Quiverbow, Rope Bridge Mod, Big Reactors, Draconic Evolution, Simply Jetpacks, Blood Magic, and Minefactory Road.
Minecraft Skins
Minecraft skins refer to the textures placed onto a player or mob model. Skins can also refer to other textures in the game, like block textures, item sprites, mob skins, etc.
For the Java Edition, only players who have purchased the game can change their character's skin. One can do this on the profile page by uploading a valid image to replace the default skin.
Meanwhile, since the Pocket Edition Alpha 0.11.0, players can pick one of the two default skins for the characters and apply their custom skin by following the same process as the Java edition. Moreover, players can also buy skin packs using Mine-craft Coins.
Here is a list of cool skins for a player's character: Iron Man, Thanos, Batman, Elsa, Panda, Jabba the Hutt, Billie Eilish, Unicorn, Bob the Builder, Ash Ketchum. Cthulhu, Creeper, Tetris, Doge, Over World, Space Paladine, Herobine, Santa HD, Bright Girl, and Tracer.
Minecraft Pocket Edition
The Bedrock Edition of the game was formerly titled as Minecraft Pocket Edition. In December 2016, Mojang released the full version of Pocket Edition for Andriod, iOS, and Windows Phone. Later, in July 2017, the 'Pocket Edition' phrase was dropped from the name.
Eventually, Bedrock,? the Pocket Edition's engine, was ported to non-mobile platforms like Windows 10, Xbox One, Gear VR, Fire TV, Apple TV, Nintendo Switch, PlayStation 4. Therefore, Minecraft versions on the Bedrock engine are now collectively referred to as Bedrock Edition.
However, the objective of the game remains the same as the Java Edition. Players can create their own realities in a sandbox environment. Likewise, the Bedrock Edition has survival mechanics like hunger and brewing, dimensions like the Nether and the End. Additionally, the multiplayer mode facilitates cross-platform play between all supported devices.
Minecraft Earth
Over time, the original game has received several spin-offs that include Minecraft: Story Mode, Minecraft Classic, Minecraft Earth, and Minecraft Dungeons.
Developed by Mojang Studios and published by Xbox Studios, Minecraft Earth is an augmented reality game sandbox game. This game was initially announced during May 2019 and released in early access in October 2019. It is a free-to-play game and is available on Andriod, iOS, and iPadOS.
Minecraft Earth's gameplay is similar to the original game, centering around building structures, collecting resources, crafting, exploration, and interaction with the world. The game implements several features of the original Minecraft game in an augmented-reality setting, utilizing the Bedrock game engine.
Details
| | |
| --- | --- |
| First Release | November 18, 2011 (Minecraft) |
| Latest Release | May 26, 2020 (Minecraft Dungeons) |
| Spin-Offs | Minecraft: Story Mode, Minecraft Classic, Minecraft Earth, and Minecraft Dungeons |
| Developers | Mojang Studios (Spin-Offs and other editions have additional developers) |
| Genre, Mode(s) | Sandbox & survival, single-player & multiplayer |
| Platforms | Microsoft Windows, Mac OS X, Linux. (Other editions are available across a wide range of platforms) |