trending
What Americans are reading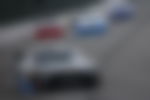 Pocono Raceway - 2021 Latest News, Winners, Qualifying, Track
Pocono Raceway, also known as The Tricky Triangle, is a superspeedway situated in the Pocono Mountains in Long Pond, Pennsylvania. it was previously known as the Pocono International Raceway.
The track hosts four NASCAR races. It is also home to an ARCA Menards race. The NASCAR races that happen on this track are a NASCAR Cup Series doubleheader and also the NASCAR Xfinity Series and NASCAR Camping World Truck Series.
An Indy Car race also featured on the track from 1971 to 1989, and from 2013 to 2019.
Pocono is one of a couple of NASCAR tracks not claimed by either NASCAR or Speedway Motorsports, the prevailing track proprietors in NASCAR. Pocono Raceway is family-owned by Mattco Inc. The CEO of the track is Nick Igdalsky and the president is Ben May.
The South Boston Speedway is also owned by Mattco Inc.
History
The track was planned by race driver Rodger Ward. He was the winner of the 1959 and 1962 Indianapolis 500 race. Pocono Raceway has an exceptional plan, as each turn is designed according to a turn at an alternate track.
It is a three-sided track. It likewise has three separate areas of the circuit ? the north course, east course, and south course. Every one of these infield areas utilizes separate parts of the track or can be joined for more and more specialized course setups.
Altogether Pocono Raceway has 22 diverse street course designs going from 0.5 miles to 3.65 miles long. During standard non-race ends of the week, various clubs or driving schools can utilize the track all the while by running on various infield segments.
The entirety of the infield areas can likewise be run in either clockwise or counter-clockwise bearing which duplicates the 22-course arrangement to 44 complete course choices.
Quick Facts
Location
Long Pond Road and Andretti Road, Long Pond, Pennsylvania, 18334
Operator
Mattco Inc.
Former Names
Pocono International Raceway (1969?1996)
Major Events
NASCAR Cup Series

Pocono Organics 325

Pocono 350

NASCAR Xfinity Series

Pocono Green 225

NASCAR Camping World Truck Series

Pocono Organics 150

ARCA Menards Series

General Tire #AnywhereIsPossible 200

Length
2.5 mi (4.023 km)
Most Wins
Jeff Gordon, Denny Hamlin (6)
Most Starts
Ricky Rudd (55)
Most Poles
Ken Schrader, Bill Elliott (5)