trending
What Americans are reading
USC Trojans 2021: News, Schedule, Roster, Scores, Injury Report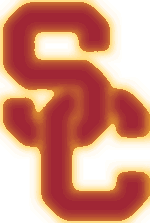 The USC Trojans compete in NCAA Men's Basketball as a part of the Pac-12 Conference. Some notable opponent teams from the conference are Arizona, Oregon, UCLA, and Stanford. They were founded in 1906.
USC got their nickname from former Los Angeles Times sports editor Owen Bird, who named them Trojans.
They have a classic logo which consists of the letters S and C which are interlocked. Earlier, their logo was the head of a Trojan warrior, and it lasted for two decades before the new one was introduced in 1993.
History
| | |
| --- | --- |
| Founded | 1906 |
| Conference | Pac-12 Conference |
| Athletic Director | Mike Bohn |
| Head Coach | Andy Enfield |
| Arena | Galen Center |
| Championships (0) | - |
| Conference Tournament Titles (1) | 2009 |
| Conference Regular Season Titles (7) | 1928, 1930, 1935, 1940, 1954, 1961, 1985 |
| Website | https://usctrojans.com/sports/mens-basketball/ |
Who is the coach of the Trojans?
The current head coach of the Trojans is?Andy Enfield. He was appointed in 2013.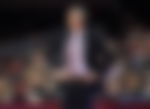 Enfield entered coaching as an assistant in the NBA for six years before moving to the NCAA. He had a slow start with the Trojans, but he has led them to 20+ wins every season, except for 2018-19.
Who is the Athletic Director of the?Trojans?
The current athletic director of the Trojans is Mike Bohn, who joined the university in 2019.
Enfield arrived at USC with two decades of experience as an AD. He has had stints with Idaho, San Diego State, Colorado, and Cincinnati before he joined USC.
Achievements and Championships
The Trojans are yet to win an NCAA title.
Greatest NBA Players
USC has earned a reputation for producing NBA champions, All-Stars, and also Hall of Famers. Paul Westphal, Bill Sharman, and Alex Hannum are three former Trojans who have been inducted into the Hall of Fame.
It has also produced stars of the modern era, like DeMar DeRozan and Nikola Vucevic. DeRozan played one season for the Trojans back in 2008-09 before declaring.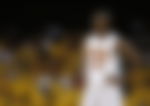 De'Anthony Melton, Jordan McLaughlin, and Chimezie Metu are a few of the other alumni currently playing in the NBA.
Mascot and Uniform
The official mascot of the USC Trojans is Traveler the horse, who was first introduced in 1961. The current mascot is Traveler IX, who also has a rider dressed in Trojan warrior attire.
The university also introduced an unofficial mascot called Tommy Trojan, who appears at basketball games. He also has a life-size statue outside the university.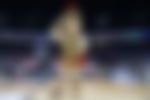 The team colors of the USC Trojans are red and yellow.
Current Roster
The Trojans roster for the 2020-21 season has 17 players.
Schedule
USC began their 2020-21 season with a 95-87 win against California Baptist on November 25. They have 27 games in their season, and they end their regular season with an away game against UCLA, on March 6, 2021. They are currently 4-1.
The full schedule is available on the college website.
How to contact the USC Trojans men's basketball team?
USC Trojans on Twitter:?@USC_Hoops
USC Trojans on Instagram:?@uschoops