Valorant
Valorant 2021: Valorant Ranks, Agents, Competitive, and Updates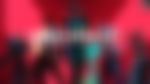 What is Valorant?
ADVERTISEMENT
Article continues below this ad
Developed and published by Riot Games, Valorant is a free-to-play tactical first-person shooter for Microsoft Windows. The tactical shooter opened its closed beta version to players on April 7, 2020, and a new sensation in online gaming had arrived.
Although Valorant had limited initial access, the viewership kept skyrocketing on streaming platforms as Riot kept pushing out more beta keys. The gaming community drew comparisons between Valorant and CS: GO due to the similarities the games shared.
Eventually, Valorant underwent a full release on June 2, 2020, in regions worldwide. The game had already grown immensely popular, and soon after launch, the competitive scene quickly gained momentum, with numerous esports organizations announcing their Valorant rosters.
Valorant gameplay
In this multiplayer tactical shooter, players assume control of various agents, each having unique abilities. The standard Plant/Defuse game mode assigns players either as attackers or defenders, in teams of five. The players begin each round with pistols and one or more signature ability charge. Players also have access to the in-game shop to spend the in-game currency (creds) they get based on the outcome of the previous round. Using creds, players can purchase weapons, shields, and agent abilities.
Valorant has a wide range of weapons from sidearms to sniper rifles, with certain automatic and semi-automatic weapons having specific recoil patterns that a player has to control. Other game modes include Ranked, Spike Rush, Deathmatch, and Practice Game Modes.
In Ranked plant/defuse game mode, players go head to head in a competitive environment to grind their Valorant ranks. In Spike Rush, players go into casual combat with random weapons and random orbs that buff a player/teammate or debuff enemies.
Meanwhile, Deathmatch places 10 players on a map, where the first player to muster 30 kills or the one with most kills after time runs out wins the game. Finally, through a series of practice game modes, players on the training grounds can understand how Valorant matches work.
Valorant ranks
Players can boost their Valorant ranks through the Ranked game mode, where match-making is based on the level of their ranks. Abandoning matches leads to match-making restrictions and reduced progression.
Defeating opponents by a wide margin in a match has a strong influence on the rank. Meanwhile, closely contested matches have a smaller impact on rank.
Here is the list of all Valorant ranks: Iron, Bronze, Silver, Gold, Platinum, Diamond, Immortal, Radiant. Except for the highest rank, Radiant, all other ranks have three tiers.
Valorant's agents
Playable Valorant characters are known as Agents. The design for these characters resembles several countries and cultures around the world. Agents have unique abilities that require charging through kills, deaths, or actions with the spike.
Each Valorant agent belongs to a specific class, has four abilities and a unique contract. Contracts are in-game challenges that players can take up to unlock additional content. Agents have a signature ability that they get for free every round.
Here is the list of all Valorant Agents:
Jett - Role: Duelist. Basic Abilities: Cloudburst, Updraft. Signature Ability: Tailwind. Ultimate Ability: Blade Storm.
Raze - Role: Duelist. Basic Abilities: Boom Bot, Blast Pack. Updraft. Signature Ability: Paint Shells. Ultimate Ability: Showstopper.
Breach - Role: Initiator. Basic Abilities: Aftershock, Flashpoint. Signature Ability: Fault Line. Ultimate Ability: Rolling Thunder.
Omen -  Role: Controller. Basic Abilities: Shrouded Step, Paranoia. Signature Ability: Dark Cover. Ultimate Ability: From the Shadows.
Brimstone -  Role: Controller. Basic Abilities: Cloudburst, Incendiary, Stim Beacon. Signature Ability: Sky Smoke. Ultimate Ability: Orbital Strike.
Phoenix - Role: Duelist, Basic Abilities: Blaze, Curveball. Signature Ability: Hot Hands, Ultimate Ability: Run It Back.
Sage - Role: Sentinel, Basic Abilities: Barrier Orb, Slow Orb. Signature Ability: Healing Orb, Ultimate Ability: Resurrection.
Sova - Role: Initiator, Basic Abilities: Owl Drone, Shock Bolt. Signature Ability: Recon Bolt, Ultimate Ability: Hunter's Fury.
Viper - Role: Controller, Basic Abilities: Snake Bite, Poison Cloud. Signature Ability: Toxic Screen, Ultimate Ability: Viper's Pit.
Cypher - Role: Sentinel, Basic Abilities: Trapwire, Cyber Cage, Signature Ability: Spycam, Ultimate Ability: Neural Theft.
Reyna - Role: Duelist, Basic Ability: Leer Signature Abilities: Devour, Dismiss, Ultimate Ability: Empress.
Killjoy - Role: Sentinel, Basic Abilities: Alarmbot, Nanoswarm. Signature Ability: Turret, Ultimate Ability: Lockdown.
Where can you play Valorant?
The 5v5 multiplayer tactical shooter is free-to-play and is available on PC, for now. Riot might launch the game for other platforms further down the line.
One has to simply head over to the official Valorant website and click 'Play Now'; after that, they will be prompted to either sign in or create a new Riot Games account, if they don't have one. Signing in successfully will lead to a page to download the game.
One needs to click on 'Download' to initiate the Valorant download. Once the download is complete, run the installation file for the game, which will then guide through the rest of the process.
It is important to note that a player will also be asked to install Vanguard, the anti-cheat software. This client software needs to run in the background for a player to play Valorant
ADVERTISEMENT
Article continues below this ad
Valorant on mobile
Following the release of Patch 1.08, leaks surfaced online after data miners examined the updated code. In the leaks, a functional mobile UI appeared on the screen, hinting at a Valorant version for Andriod and iOS devices.
Earlier, game director Joe Ziegler had mentioned that the development team was exploring launching the tactical shooter on other platforms like console and mobile. There is a possibility that Valorant mobile could become a feature of the future.
ADVERTISEMENT
Article continues below this ad
Details
| | |
| --- | --- |
| First Release | April 7, 2020 (closed beta) |
| Latest Release | June 2, 2020 (full release) |
| Developer, Publisher | Riot Games |
| Genre(s) | Tactical shooter, first-person shooter |
| Mode(s) | Multiplayer |
| Platforms | Microsoft Windows |