trending
What Americans are reading
Mexican Grand Prix 2023 - Latest News, Winners, Qualifying, Circuits, Track
Hola race fans! Ever wondered about the story behind the ever-vibrant Mexican Grand Prix? Well, it's time to rev up your engines, because we're taking a lap down memory lane!
The Mexican Grand Prix zoomed onto the scene as a non-championship event in 1962 at the Magdalena Mixhuca circuit. Picture this: an international racetrack nestled in a park in the bustling heart of Mexico City, reminiscent of the iconic Monza in Italy. This circuit, standing proud at a dizzying 7350 ft above sea level, was not just a racetrack. It was a thrilling rollercoaster, replete with bumps, and a jaw-dropping 180-degree Peraltada corner.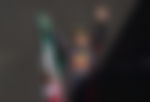 In its debut year, Jim Clark snatched a win for Team Lotus in a race that witnessed a poignant moment: the loss of the rising Mexican star, Ricardo Rodr?guez.?Fast cars, swift passes, heartbeats syncing with the roar of the engines... and a couple of crowd control issues. By 1970, the race's popularity exploded, drawing a whopping 200,000 spectators. But with great fame came great challenges. Bottles on the track, postponements, and yes, a canine cameo led to the event's temporary cancellation.
The event saw a resurgence at the Aut?dromo Hermanos Rodr?guez in 1986. Named in honor of racing siblings Ricardo and Pedro Rodriguez, this circuit, despite its bumpy rides, saw the likes of Gerhard Berger and Alain Prost take home the trophy.
Yet, after 1992, the roar of the engines went silent in Mexico City...until 2015, when it made a grand comeback. This time, with a touch of modernity by the circuit guru, Hermann Tilke. Cutting the Peraltada in half, the track now ventures into the old Foro Sol baseball stadium, offering fans a unique F1 panorama.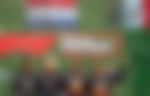 Nestled in one of the globe's most vibrant cities, the Mexican Grand Prix is where sports meets culture. The heart-thumping action at the Aut?dromo is just a metro ride away from the cultural fiesta of downtown Mexico City. And if you're looking for the best seat in the house? Dive into the pulsating energy of the Foro Sol, where the podium celebrations are nothing short of legendary.
Now, gear up, folks! The 2023 Mexican Grand Prix is slated for Sunday, October 29, with 71 adrenaline-filled laps over a 2.674-mile circuit. Will Valtteri Bottas' lap record of 1:17.774 withstand this year's fierce competitors? Only time will tell!
So, if you've not marked your calendar yet, it's time to do so. The Mexican Grand Prix is not just a race; it's an emotion, a legacy, and an experience of a lifetime!
Past Winners
*Indicates a non-championship race.
Past Constructors Winners
| | | | |
| --- | --- | --- | --- |
| 4 | Lotus | United Kingdom | 1962*, 1963, 1967, 1968 |
| 4 | Red Bull | Austria | 2017, 2018, 2021, 2022 |
| 3 | McLaren | United Kingdom | 1969, 1988, 1989 |
| 3 | Williams | United Kingdom | 1987, 1991, 1992 |
| 3 | Mercedes | Germany | 2015, 2016, 2019 |
| 2 | Ferrari | Italy | 1970, 1990 |
*Indicates a non-championship race.
Mexican Grand Prix Circuit Details
Location: The Aut?dromo Hermanos Rodr?guez is a 4.304 km (2.674 miles) race track in Mexico City, situated within the Magdalena Mixhuca Sports City public park.
Namesake: The circuit is named in memory of Mexican racing brothers, Ricardo and Pedro Rodr?guez. Ricardo tragically died during practice for the non-Championship 1962 Mexican Grand Prix, and Pedro faced a similar fate nine years later.
History: In 2001, the track underwent significant renovations. Despite announcements in 2012 and a listing in 2014, the Mexican Grand Prix only officially returned to the F1 calendar in 2015.?The circuit has also hosted NASCAR and A1 Grand Prix races, with notable winners like Martin Truex Jr., Denny Hamlin, and Juan Pablo Montoya.
Unique Features: Designed by ?scar Fern?ndez in 1953, the circuit's thin air reduces aerodynamic drag, allowing higher downforce setups. Due to its elevation of 2,238 m (7342 ft), the track's thin air presents challenges for both drivers and cars. The track's design includes a fast final corner called the Peraltada, reminiscent of Monza's Parabolica curve. For F1's return in 2015, the track underwent significant modifications under Hermann Tilke's direction. The modern F1 cars have reached speeds over 370 km/h on the main straight.
Events and Festivals: Apart from motorsport events, the racetrack hosts the Electric Daisy Carnival (EDC Mexico), a massive music festival.
Where To Watch?
| | |
| --- | --- |
| India | F1 TV |
| USA | ESPN, ESPN Deportes |
| United Kingdom | Sky Sports, C4 |
| Germany | Sky Deutschland |
| France | Canal+ |
| Italy | Sky Italia |
| Spain and Andorra | F1 DAZN |
For a comprehensive list of broadcast partners in other countries, click here.
Mexican Grand Prix Tickets?
Alrighty, amigos! Looking for that golden ticket to the Mexican Grand Prix? Well, grab your sombreros and head on over here to snag one! And just like that, you're all set for the fiesta of fast cars. That's the Mexican Grand Prix for ya, folks! ????