Miami Grand Prix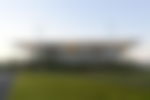 The United States has always been a country that celebrated sporting events like NBA, NFL, NASCAR, and IndyCar. Meanwhile, F1 would mostly remain an outcast. Texas did pop in with the stunning Circuit of The Americas to host F1 races, but that was it. However, then arrived the new American owners, Liberty Media, who in turn, attracted Netflix into the paddock. Then things drastically changed, and here we are, awaiting the second US race at the Miami Grand Prix.
F1 is now one of the most celebrated sports in the United States, thanks to Netflix's documentary series, Drive to Survive. Subsequently, a lot of investors from around the country have started to show massive interest in hosting more F1 races. But, for now, Miami is at the top of the list, as 'the magic city' is all set to host its first Grand Prix event in May 2022.
About the F1 circuit in Miami
The F1 event will take place around the newly built Miami International Autodrome circuit. The racing track circles around the Hard Rock Stadium, home arena of the two-time NFL champions, Miami Dolphins, and also the international Tennis arena that hosts the Miami Open, though the organizers had to scrape multiple courts to fit in an F1 track. Miami International Autodrome is like a street race but confined to the private facility of the Hard Rock arena.
Diving deeper into the characteristics, Miami International Autodrome is yet another anti-clockwise circuit, running over a total of 5.410 km. The circuit consists of 19 flowing corners; The section between turn 14 and turn 17 could well be the slowest corners, with the rest likely to fall under medium to high-speed corners. Hence, the average speed of an F1 car around this circuit should be around 222 km/hr.
Also, there are two straights and possibly two DRS zones as well. Of course, the primary straight is the main straight, which isn't necessarily the longest. Instead, it's the back straight between turn 16 and turn 17 that offers much better overtaking opportunities to the drivers.
When and where to watch the 2022 Miami Grand Prix
(Timings yet to be confirmed)
FP1: May 06, 2022


FP2: May 06, 2022


FP3: May 07, 2022


Qualifying: May 07, 2022


Race: May 08, 2022
Broadcasting rights
ADVERTISEMENT
Article continues below this ad
United Kingdom - Sky Sports & Channel 4


Canada - RDS


United States - ESPN


France - Canal+


Germany - Sky Deutschland


India - Star Sports


Netherlands - Ziggo


Portugal - Eleven Sports


Spain - F1 DAZN
Other details about the Miami GP
Contract: 10 years (Starting from 2022)
ADVERTISEMENT
Article continues below this ad
Fastest lap time: Yet to be set
Previous race results: Nil
Miami Grand Prix News Feed
---
---
---
---
---
---
---
---
---
---