Nintendo
Nintendo 2022: History, Video Game Consoles, Games on Nintendo Consoles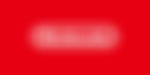 Nintendo Co. is a Japanese multinational electronics and video game company with headquarters in Kyoto. Craftsman Fusajiro Yamauchi formerly founded the company under Nintendo Karuta in 1889, and it originally produced handmade playing cards.
Over several decades, the company expanded and diversified into various business fields and acquired legal status as a public company during the 1960s, under the name Nintendo.
ADVERTISEMENT
Article continues below this ad
The company started distributing its first video game console in 1977 and eventually gained international recognition for producing some of the most successful consoles in the video game industry.
Apart from that, Nintendo has also published many iconic video game series, including Animal Crossing, Pokemon, Super Smash Bros, Mario, The Legend of Zelda, Donkey Kong, Metroid, Fire Emblem, Splatoon, and more.
Nintendo Gaming Consoles
Over the years, the Japanese multinational consumer electronics company has developed several home video game consoles, multiple handheld consoles, and other hardware for their consoles.
It is a series of five dedicated home consoles released exclusively in Japan between 1977 and 1980. Each of the consoles came with a few preloaded games and a built-in controller.
The NES is an 8-bit video game console released by the company in North America, Europe, Asia, Oceania, and Africa in 1983. It was also Nintendo's first home console released outside Japan. The NES marked the inception of many of the company's iconic video game franchises, such as The Legend of Zelda and Metroid.
In 2016, Nintendo released a software-emulation-based version of the NES, dubbed the NES Classic Edition. This dedicated console comes with a single controller and 30 preloaded games.
The Super NES, also known as SNES or Super Nintendo, is a 16-bit video game console released by the company in North America, South America, Europe, Asia, Oceania, and Africa in 1990. This was Nintendo's second home console, and its library upgraded some of the company's most notable gaming series.
Super Metroid, The Legend of Zelda: A Link to the Past, Final Fantasy IV and VI, Donkey Kong Country, and Super Mario World are some of the upgraded games. Meanwhile, the console system also marked the beginning of popular video game franchises like Star Fox and Mega Man X.
In 2017, Nintendo released a software-emulation-based version of the Super NES, dubbed the Super NES Classic Edition. This is also a dedicated console that comes with two controllers and 21 preloaded games.
The Nintendo 64 was the company's third home console for the international market, released in 1996. The console included three launch titles in Japan and PAL regions, while North America received two launch games.
Some of the notable games consisted of Donkey Kong 64, Diddy Kong Racing, Mario Kart 64, Super Smash Bros, two games in The Legend of Zelda series, and GoldenEye 007.
Released in 2001, the GameCube was Nintendo's sixth-gen video game console, competing against the likes of Sony's PlayStation 2, Microsoft's Xbox, and Sega's Dreamcast. Moreover, the GameCube is the most compact sixth-gen console and Nintendo's first console to utilize optical discs in place of game cartridges.
The main line-up of games for this console centered on sequels to Nintendo's popular game franchises, which were firmly established by then. Super Mario Sunshine, Pokemon Colosseum, Super Smash Bros Melee, The Legend of Zelda: Wind Waker, and Metroid Prime were some of those games. Meanwhile, the GameCube also marked the birth of new game franchises such as Animal Crossing and Pikmin.
Nintendo released its seventh-generation home console, the Wii, in 2006. Competing with PlayStation 3 and Xbox 360, Nintendo's console was designed to allure a wider audience, including casual gamers and people new to video games.
A collection of sports mini-games named Wii Sports leveraged the Wii Remote as a motion-sensing controller and became a very popular feature of the console among the mainstream audience. Other notable games for Wii included New Super Mario Wii, Mario Kart Wii, Super Smash Bros Brawl, Super Mario Galaxy, Wii Play, and Wii Fit.
Nintendo released the Wii U in November 2012 as a direct successor to the Wii. Moreover, the Wii U was the first to launch among the list of eighth-generation home video game consoles.
A unique hardware feature of this console is the GamePad, a tablet-like controller with a touchscreen. Besides that, the company also launched a conventional gamepad known as the Wii U Pro Controller.
The Wii U featured several new games across Nintendo's flagship series such as Mario Kart 8, Super Mario 3D World, New Super Mario Bros U, including new titles in the Donkey Kong and The Legend of Zelda franchises. The console also received many new Wii series games, including Wii Sports Club, Wii Fit U, and Wii Party U.
Nintendo Switch
Released in March 2017, Nintendo Switch was the company's second entry in the eighth generation of gaming consoles. It is a hybrid device that can function as a home console as well as a portable console. Two detachable wireless controllers, dubbed Joy-Con, come with the console. The controllers feature standard buttons, directional analog sticks, motion sensing, and tactile feedback.
Moreover, the Joy-Cons can attach to both sides of the console to support handheld style play. They can also be used individually or used to provide a traditional home console form by connecting to a grip accessory. Meanwhile, the Nintendo Switch Pro Controller is a traditional game controller much like the GameCube's one. Being an eighth-gen console, Nintendo Switch competed against Sony's PlayStation 4 and Microsoft's Xbox One.
Within a year of release, Nintendo Switch units reached over 14 million in sales worldwide. The console and its inferior version, Nintendo Switch Lite, have sold over 68 million units worldwide as of September 2020.
This huge success is attributed to the sales of Nintendo's first-party titles for the console. The six exclusive games include Mario Kart 8 Deluxe, Super Mario Odyssey, Super Smash Bros Ultimate, Animal Crossing: New Horizons, Pokemon Sword and Shield, The Legend of Zelda: Breath of the Wild, Splatoon 2.
Other notable games available include Resident Evil, NBA, The Elder Scrolls, Assassin's Creed, FIFA, Final Fantasy, and more. There are over 3100 games available on the Switch.
Nintendo Accessories and Controllers
Nintendo offers a plethora of accessories and controllers for players to enhance their gaming experience. Some of the most notable are as follows.
HORIPAD Red: A departure from the traditional joy-con design, this is more in line with a Xbox controller. Boating fast-action trigger shoulder buttons, a detachable D-pad adapter, high-precision offset analog sticks, and turbo settings, this is your best friend on a hardcore gaming session.

Pro Controller: Aptly named, this feature rich controller was launched back in 2017. And offers much craved features like motion controls, HD rumble, built-in amiibo functionality and more.

Slim Travel Case: Animal Crossing Tom Nook: What better way to display your love for the title than with this slim travel case. This keeps your Switch securely in place until you're ready for more Animal Crossing action.

Game & Watch: The Legend of Zelda: This nifty gadget sports a retro look and is a tribute to 35 years of the Legend of Zelda series. A must have for all franchise diehards.
The Humble Origins of Nintendo Date Back to 1889!
The Japanese video game giant was founded back in 1889 by Fusajiro Yamauchi as Yamauchi Nintendo. Initially it produced handmade hanafuda cards. However, by 1959, it was reportedly changed to Nintendo Playing Card, and produced playing cards featuring Disney characters. In 1974, Nintendo secured the rights to distribute the Magnavox Odyssey home console.
Having witnessed the appeal of video games, the company produced its own console in partnership with Mitsubishi. Called 'Color TV-Game 6', it released in 1977. It was only by 1985 that the Nintendo fans love today began to form. It released the Nintendo Entertainment System, which proved to be a smash hit. The console was also the first Nintendo home console to release outside Japan.
In 1989 Nintendo offered ew-found versatility to gamers as the handheld Game Boy. The handheld was portable, durable, and contributed directly to the decades worth of experience that aided in the creation of the Nintendo Switch. The company's golden child that made them a force to be reckoned with in the handheld gaming space. Released in 2017, the console's aging hardware has hasn't dulled its appeal as it continues to be a solid experience.
Nintendo Handheld Consoles
The Japanese multinational company has developed several handheld consoles over the years. Those include:
Game & Watch Series (1980-1991)
Game Boy (1989)
Virtual Boy (1995)
Game Boy Color (1998)
Game Boy Advance (2001)
Nintendo DS (2004)
Nintendo 3DS (2011)
Nintendo Switch (2017)
Nintendo Switch Lite (2019)
What does Nintendo have coming in 2022?
ADVERTISEMENT
Article continues below this ad
Nintendo has several titles that are sure to excite fans. Here are some games you should add to your wishlist.
Kirby and the Forgotten Land: The pink blob returns in this 3D action-adventure scheduled for March 25.


Life is Strange Remastered Collection: This title has some significant details. From its original 2021 release date to 1st February 2022, to being delayed until "later this year". But it's definitely a title to keep an eye out for.


Card Shark: Presented in Nintendo Indie World Presentation in August 2020, this slick game would have you building a repertoire of card tricks to dominate the table with. This is set for release sometime in 2022.


Fall Guys: Ultimate Knockout: This intriguing battle royale title sees players take control of colorful creatures who compete with up to 60 other players in various exciting challenges. It would release sometime in 2022.
Details
ADVERTISEMENT
Article continues below this ad
| | |
| --- | --- |
| Product | Video game consoles |
| Type | Home and handheld consoles |
| Owner | Nintendo |
| Country | Japan |
| Introduced | Color TV-Game on June 1, 1977 |
| Consoles | Color-TV Game, NES, Super NES, Nintendo 64, Nintendo GameCube, Wii, Wii U, Nintendo Switch |
| Website | www.nintendo.com |