Apex Legends
Apex Legends 2021 - Season 8, Characters, Crossplay, Updates, and Events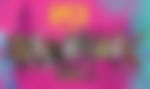 Apex Legends: First Release
ADVERTISEMENT
Article continues below this ad
Apex Legends was released on February 4, 2019, for PlayStation 4, Xbox One, and PC. It is one of the most prominent battle royales, featuring hero shooter mechanics, known for its high-octane and adrenaline-pumping gameplay.
After its release, the game gained immense popularity worldwide and positive critical reception. It was even considered a worthy competitor to the other popular battle royales at the time, like Fortnite and PlayerUnknown's Battlegrounds. Although some might say Apex isn't as popular as it once was, there are still millions around the world who jump in daily.
What is Apex Legends?
It is a free-to-play battle royale game developed by Respawn Entertainment and published by Electronic Arts. Contenders from all across the Frontier with diverse backgrounds team up on the battlefield for glory, fame, and fortune.
Furthermore, there are regular seasons in the game. Players get to experience a plethora of new content on a seasonal basis. A new season also brings a fresh Apex Legends Battle Pass, with progression features and rewards. Players can compete to unlock new Legends, weapons, cosmetic items, and more.
What is the point of Apex Legends?
Like other battle royales, the ultimate goal is to become the last man standing. In Apex, up to 20 three-man squads land on a map, search for and equip weapons and supplies to combat opponents.
The game progresses in Rounds, and the shrinking circular zone is called the Ring. The Ring deals more damage over time as it shrinks to smaller sizes. There are a total of 8 Rounds until the final shrinking zone encloses the whole Apex Legends map.
Players have to be on the move constantly for good positioning in the zone. Otherwise, they end up outside the play area, taking constant damage. Ultimately, the last team standing wins the match.
Being an online multiplayer battle royale, the game features different modes. Currently, there are a total of five available Apex Legends game modes: the regular "Play Apex" game mode, Duos, Ranked Leagues, the Firing Range, and Training. Apart from that, a variety of limited-time modes become available during particular events.
Legends, Weapons, Gear, Attachments
Each Legend in the game is different with unique abilities, backstory, and playstyle. They are further segregated into four classes: Offensive, Defensive, Support, and Recon. What makes the Apex Legends characters stand out from one another is their uncommon individual tactical, passive, and ultimate abilities.
Players can deal damage to enemies with weapons, including guns and throwables. Ammo and weapon attachments spawn on the ground, and different guns require different types of ammo and attachments.
Other than regular weapons, Legendary Weapons are fully-kitted weapons that spawn with all attachments equipped. Players can also find certain weapons in Care Packages. Such weapons are also known as supply drop weapons and are some of the strongest in the game.
Gear plays an essential part in the Apex Legends gameplay. Players can equip these items which take their own slots in the inventory. Helmets, Armor, Knockdown Sheilds, and Backpacks are the four types of gear in the game.
Moreover, gear has different levels and rarity. Level 1 is Common, Level 2 is Rare, Level 3 is Epic, Level 4 is Legendary, and finally, Level 5 is Heirloom.
Players can apply attachments to their weapons to improve the firing rate, magazine size, recoil, etc. The rarity levels for most weapon attachments vary from Common to Epic. However, some attachments have Legendary variants that come with specific buffs.
Additionally, attachments have different categories. These categories are Weapon attachments, Magazines, Optic attachments, and Hop-Up attachments.
What planet is Apex Legends on?
The game takes place in the same sci-fi universe as Respawn Entertainment's Titanfall and Titanfall 2.
A combination of star systems, the Outlands, on the extreme edge of The Frontier was captured by a conglomerate of several mercenary companies known as the Mercenary Syndicate, at the end of the Frontier War. The group of mercenaries settled as the ruling body of the region, thereby rekindling an age-old bloodsport and renaming it as the Apex Games.
ADVERTISEMENT
Article continues below this ad
Currently, there are two Apex Legends maps, both of them situated in the Outlands. While Kings Canyon is located on the planet Solace, World's Edge, introduced in Apex Legends Season 3, dwells on the planet Talos.
Is Apex Legends cross-platform?
At the EA Play Live showcase in June 2020, Respawn Entertainment announced that Apex Legends will be coming to Nintendo Switch and Steam in Fall 2020. Consequently, Respawn will also enable Apex Legends to cross-play with the Switch/Steam launch.
ADVERTISEMENT
Article continues below this ad
Details
First  Release            
February 4, 2019
Latest Release
Apex Legends Season 6 began on

August 18, 2020

Spin-Offs
 Titanfall's (2014) Battle Royale spin-off
Developers
 Respawn Entertainment
Genre
 Free-to-play, First-person shooter,

Battle Royale, Online multiplayer

Platforms
PS4, Xbox One, PC,

Nintendo Switch & Steam (Fall 2020)