Streamers
Streamers 2021: Live streaming platforms and the popular streamers they host
With the technological advancements made over the last decade, the gaming industry has experienced constant and tremendous growth. As a result, gaming turned into a stable, full-time occupation for many individuals. This, in turn, gave rise to the booming industry of streamers and content creators.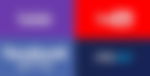 ADVERTISEMENT
Article continues below this ad
While helping people build lucrative careers as online entertainers, live streaming platforms like Twitch, YouTube, and Facebook Gaming became the biggest hubs for eSports and gaming-related content.
The live streaming platforms and the viewership they attract
Since the start of the global pandemic, the streaming industry has experienced significant growth. With a lot of restrictions on physical interactions in real life, people took to the internet for online entertainment.
Twitch
When it comes to streaming platforms, Twitch, by far, is the biggest of them all. According to a report from StreamLabs and Stream Hatchet, viewership on Twitch reached an all-time high in Q1 2021, with the platform accounting for 6.3 billion hours watched during this time. This results from a 16.5% growth since the last quarter of 2020, where the Amazon-owned platform had an accumulated watch time of 5.4 billion hours.
Meanwhile, the average concurrent viewership on Twitch increased 19.2% in Q1 2021 from the previous quarter. During Q1 2020, the average concurrent viewership was 1.442 million. But in the first quarter of 2021, the viewership on Twitch doubled itself to 2.934 million.
YouTube Gaming
The same report states that YouTube Gaming experienced a slight decrease across categories in Q1; however, yearly growth is still impressive. Compared to the previous quarter, viewership watch time on YouTube Gaming fell by 28.6% from 1.92 billion hours to 1.37 billion hours. However, the yearly growth is remarkable as the total hours watched on the platform increased 28% from Q1 2020, 1.076 billion to 1.373 billion.
Meanwhile, YouTube Gaming's average concurrent viewership in Q1 '21 was 636K. This accounted for a 27.7% increase yearly.
Facebook Gaming
In Q1 2021, Facebook Gaming's viewership touched its peak, growing 15% since the last quarter and also reaching an all-time high of 1.06 billion hours watched. Compared to the first quarter of 2020, the growth in viewership accounts for a stunning 90.8% increase from 553 million hours of watch time. This marks the first instance where viewership watch time surpassed the billion mark on the streaming platform.
As a result, Facebook Gaming has been steadily closing the gap on the viewership metrics of YouTube Gaming. As for the average concurrent viewership on Facebook Gaming, it stood at 489K in Q1 2021, growing 19.9% from the previous quarter and 91% on a yearly basis.
Market share between the streaming platforms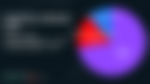 In terms of viewership, Twitch comprises 72.3% of the market share in Q1 2021, increasing by 6.5% from the last quarter.
Meanwhile, YouTube Gaming accounted for 23.3% of the market share for viewership in Q1 2020. But in this year's first quarter, that number came down to 15.6%.
Facebook Gaming, on the other hand, represented 12.1% of the market share in Q1 2021.
Popular streamers and the platforms they stream on
Online personalities like Ninja, Shroud, and Dr Disrespect had already made it big in the streaming business previously. Meanwhile, many relatively new faces have risen to prominence in the ever-expanding field of content creation. Streamers like xQc, Pokimane, Valkyrae, and Disguised Toast saw a sudden but steep rise in their popularity in recent times.
Here are some of the most popular streamers by their respective streaming platforms.
Ninja -  Twitch
Tyler "Ninja" Blevins is, without a doubt, an icon for the gaming and streaming industry who gained worldwide recognition by playing a part in Fortnite's rise to peak popularity. Serving as a big inspiration for many aspiring gamers, he became the most followed Twitch streamer, before moving on to Mixer. Ninja is back on Twitch now and is still the platform's most popular streamer with 16.7 million followers.
Shroud - Twitch
Michael 'Shroud' Grzesiek was a Counter-Strike: Global Offensive professional of the highest caliber. He then decided to bring over his unparalleled expertise in FPS games to the streaming industry. His streaming career's path turned out similar to Ninja's, with Shroud swapping Twitch for Mixer, and then returning to the Amazon-owned platform again.
With 9.2 million followers on Twitch, the 26-year-old is third in terms of popularity on the platform.
xQc - Twitch
Felix "xQc" Lengyel used to be a top-notch Overwatch pro. But he decided to call it a day to pursue a career as a streamer where he's found astounding success. The 25-year-old has 5.7 million followers on Twitch and can often be seen playing a variety of games and reacting to online content.
Felix's immense popularity means he consistently ranks among the Twitch streamers with the most subscribers. He has also regularly been the most-watched streamer on the platform of late.
Pokimane - Twitch
Widely considered as one of the most successful female figures in the streaming business, Imane 'Pokimane' Anys is currently the most popular female Twitch streamer with a 7.6 million fan following. She is most notable for her League of Legends and Fortnite streams. But of late, Pokimane is one of the most-watched Valorant and Among Us streamers as well.
Dr Disrespect - YouTube Gaming
Herschel Guy Beahm, popular for his alter ego of Dr Disrespect, became the face of Twitch by playing battle royale games like H1Z1 and PUBG. Regarded as one of the best entertainers in the streaming business, he now streams on YouTube after facing a permanent ban on Twitch.
These days, Doc is among the most prominent CoD streamers, as he can be seen showcasing his Warzone and Black Ops Cold War gameplay primarily. Dr Disrespect has garnered a fan following of 3.34 million on YouTube.
Valkyrae - YouTube Gaming
The past year has been amazing for Rachell 'Valkyrae' Hofstetter as she has become one of the leading female stars in the world of streaming. She rose to prominence on Twitch by playing games like Fortnite and League of Legends. But now, she streams titles like Valorant and Among Us on her YouTube channel where she has 3.43 million subscribers.
Valkyrae bagged the Content Creator of the Year at the 2020 Game Awards. She recently became a co-owner of 100 Thieves alongside Jack "CouRage" Dunlop, after joining the organization as its first female content creator in 2018. Additionally, Valkyrae has been the most-watched female streamer thus far in 2021.
Disguised Toast - Facebook Gaming
Jeremy Wang, aka Disguised Toast, is one of the popular streamers who has risen to fame in recent times. Well-known for his Among Us gameplay, Toast's impressive tactics and understanding of the game have captured his fans' attention while making him one of the most interesting creators to watch.
At present, Disguised Toast holds an exclusive streaming deal with Facebook Gaming and has over 1.4 million followers on the platform. He also uploads videos on YouTube and can be seen interacting with his audience on Twitch sometimes.
Toast has 3.51 million subscribers on YouTube and is known to have one of the fastest-growing channels. Besides, Toast has 2 million followers on Twitch as his career graph keeps on growing.
ADVERTISEMENT
Article continues below this ad
Streaming platforms and the streamers they host will continue with steady growth
It's quite evident live streaming platforms like Twitch, YouTube, and Facebook Gaming have progressed rapidly over the past few years.
The streaming world's biggest personalities have made a fortune while keeping their loyal fans entertained and racking in millions of views.
ADVERTISEMENT
Article continues below this ad
Tens of thousands of viewers tune in to watch their favorite streamers every day as they present a wide variety of unique content to their audience.
As a result, the live streaming industry has become a fast-growing and lucrative form of online entertainment. And by the looks of it, there are no signs to suggest this momentum will stop anytime soon with more and more new faces being welcomed into the streaming business every day.