trending
What Americans are reading
Gonzaga Bulldogs 2021: News, Schedule, Roster, Scores, Injury Report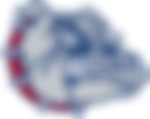 The Gonzaga Bulldogs compete in NCAA Men?s Basketball as a part of the West Coast Conference. Some notable opponents from their conference include Brigham Young, Saint Mary's, and the University of San Francisco. They were founded in 1907.
They were initially just called the Blue and White because of the team's colors. But in 1921, after a San Diego sportswriter wrote about Gonzaga's "Bulldog-like tenacity" following a football game, the team adopted their new nickname. They are also called the Zags, which is their unofficial nickname.
The Bulldogs' logo was launched back in 1998 and features an aggressive-looking bulldog with a red collar full of spikes.
History
| | |
| --- | --- |
| Founded | 1907 |
| Conference | West Coast Conference |
| Athletic Director | Mike Roth |
| Head Coach | Mark Few |
| Arena | ?McCarthey Athletic Center |
| Championships (0) | ?- |
| Conference Tournament Titles (18) | 1995, 1999, 2000, 2001, 2002, 2004, 2005, 2006, 2007, 2009, 2011, 2013, 2014, 2015, 2016, 2017, 2018, 2020 |
| Conference Regular Season Titles (25) | 1966, 1967, 1994, 1996, 1998, 1999, 2001, 2002, 2003, 2004, 2005, 2006, 2007, 2008, 2009, 2010, 2011, 2013, 2014, 2015, 2016, 2017, 2018, 2019, 2020 |
| Website | https://gozags.com/sports/mens-basketball |
Who is the Coach of the Bulldogs?
The current coach of the Bulldogs is Mark Few. He started as an assistant with Gonzaga in 1989 before working his way up to the head coach spot a decade later in 1999.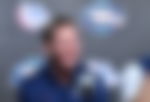 He has been with the team for over two decades and holds an impressive 599?124 record. The closest he has taken them to a title was in 2017 when they finished as the runner-ups. For that splendid run, he received AP Coach of the Year and the Naismith Coach of the Year awards.
Who is the Athletic Director of the?Bulldogs?
The current athletic director of the Bulldogs is?Mike Roth. Like Few, he has also been in charge for over two decades, after being appointed in 1997.
Roth has been with Bulldogs since the 1980s when he started out as an assistant basketball coach, and then an assistant AD. He is the two-time winner of the Under Armour AD of the Year, winning the award in 2009 and 2019.
Achievements and Championships
Despite being founded in 1907, the Bulldogs only became a strong team in the late 90s after coach Mark Few was appointed.
Prior to his appointment, the Bulldogs had never qualified for the NCAA Tournament Round of 32. But since his appointment, they had made it 18 times.
They enter the 2020-21 season ranked as the number one team in the preseason AP Poll for the first time in college history.
The Bulldogs are yet to win an NCAA championship. They were one game away from winning in 2017 but finished runner-ups.
Greatest NBA Players
In their 113 years of existence, Gonzaga has produced many players who have made it to the NBA. The biggest name among them all is Utah Jazz legend John Stockton. The Hall of Famer played four years for the Bulldogs, back in the early 80s.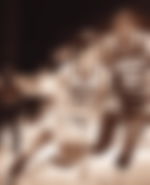 During recent seasons, many exciting young players have been drafted out of Gonzaga. Domantas Sabonis, Rui Hachimura, and Brandon Clarke are three youngsters who are making waves in the NBA right now.
Mascot and Uniform
After being named the Bulldogs, Gonzaga had live dogs as mascots until 1980, when a student donned a cap and named himself Captain Zag. A few years later, in 1985, the first-ever Bulldog mascot costume was introduced, and it was named Spike.
Now it has become one of the most well-known mascots in the country, after making an appearance in Nike's 'Welcome To Bracketville' commercials for the NCAA Tournament back in 2000.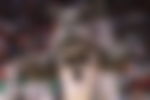 The team colors of the Gonzaga Bulldogs are navy blue and red.
Current Roster
The Bulldogs roster for the 2020-21 season has 17 players.
Position

Jersey

Number

Name

Height

Weight

G

0

Julian Strawther

6-7

205

G

1

Jalen Suggs

6-4

205

F

2

Drew Timme

6-10

235

G

3

Andrew Nembhard

6-5

193

G

4

Aaron Cook

6-1

180

G

5

Martynas Arlauskas

6-7

205

F

10

Pavel Zakharov

7-0

235

G

11

Joel Ayayi

6-5

180

F

20

Colby Brooks

6-7

210

C

21

Oumar Ballo

7-0

260

F

22

Anton Watson

6-8

225

G

23

Matthew Lang

6-3

185

F

24

Corey Kispert

6-7

220

F

30

Abe Eagle

6-9

225

G

32

Evan Inglesby

6-4

200

G

35

Will Graves

6-5

185

G

55

Dominick Harris

6-3

190
Schedule
The Gonzaga Bulldogs start the 2020-21 season with a huge game against the Kansas Jayhawks on November 26. They will play 27 games during the regular season, which ends with an away game against their rivals, BYU Cougars on February 27, 2021.
The full schedule is available on the college website.
How to contact Gonzaga Bulldogs men's basketball?
Gonzaga Bulldogs on Twitter: @ZagMBB
Gonzaga Bulldogs on Instagram:?@zagmbb