Nashville Superspeedway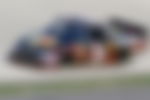 Nashville Superspeedway - 2021 Latest News, Winners, Qualifying, Track
Nashville Superspeedway is a superspeedway used for NASCAR races. It is situated in Gladeville, Tennessee. The superspeedway is around 30 miles southeast of Nashville. The track was built in 2001. It is at present utilized for racing events and GT Academy.
ADVERTISEMENT
Article continues below this ad
It is a permanent oval track. The track is 1​1⁄3 miles long. Dover Motorsports, Inc. is the owner of the Nashville Superspeedway. The company likewise owns Dover International Speedway. It was the longest track in NASCAR. The track hosted races till 2011.
The current permanent seating limit is 25,000. Extra seats are acquired for certain occasions. 150,000 spectators can enjoy racing as the seating capacity can be increased. Foundation is set up to grow the superspeedway to incorporate a street course, short track, drag strip.
The track is additionally accessible and has been utilized as a shooting area for different TV and film projects. Nashville Superspeedway happens to be the testing circuit by the NASCAR crews.
The track welcomed Erik Moses as track president in August 2020.
History
The Superspeedway hosts four NASCAR significant races every year. The races are two NASCAR Xfinity Series races and two NASCAR Gander RV and Outdoors Truck Series races. The truck race happens every year preceding 2010. The IndyCar Series race also used to happen on the track. The track was the host to Firestone Indy 200 its inception until 2008.
NASCAR constantly showed little interest in organizing a NASCAR Cup Series race at the track.
In October 2009, Dover Motorsports chose to close Memphis Motorsports Park. The Memphis Truck race for late June 2010 was moved to Nashville Superspeedway on April 2. It was held one day preceding the yearly Nationwide Series race at the track.
The April Truck race was known as the "Nashville 200." Nashville Superspeedway was the only track to have two Truck Series races without facilitating a NASCAR Cup occasion.
The race winners were provided with stunning Gibson Les Paul guitars as race-winning trophies. Some of the drivers even won their first races at this particular track. The track is known as "superspeedway".
ADVERTISEMENT
Article continues below this ad
Until 1984, Nashville Speedway hosted a couple of 420-lap Cup races. Although, NASCAR pulled its endorsing permit from the circuit after arguments.
Following drowsy participation for significant occasions and no possibilities of acquiring a Cup Series occasion, Dover Motorsports declared that the track would not look for NASCAR sanctions in 2012. It was successfully closed down on August 3, 2011.
In the declaration, Dover likewise indicated that the track was available to be purchased. The track stayed accessible for private use, for example, vehicle and tire testing.
ADVERTISEMENT
Article continues below this ad
Quick Facts
Location
4847-F McCreary Road Lebanon, TN 37090
Operator
Dover Motorsports, Inc.
Major Events
NASCAR Cup Series

NASCAR Xfinity Series

NASCAR Camping World Truck Series

ARCA Menards Series

Length
1.333 mi (2.145 km)
Nashville Superspeedway News Feed
---
---
---
---
---
---
---
---
---
---