trending
What Americans are reading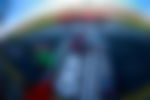 Coca Cola 600 - History, Past Winners, Race Results
Coca-Cola 600 is a 600-mile NASCAR Cup Series race held at the Charlotte Motor Speedway in, North Carolina. The race occurs during the Memorial Day weekend.
It was the first race held at the new Charlotte Motor Speedway. At 600 miles, it is the longest race on NASCAR's timetable and was initially called the World 600.
Charlotte Motor Speedway is 1.5 miles long. It takes 400 laps to finish the 600-mile race. The race is split into four stages of 100 laps each, which accounts for 600 miles.
The race is run around the same time as the Indianapolis 500 of IndyCar. A few drivers even perform Double Duty, contending in the two iconic races.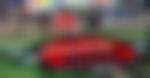 Past Winners
Three-time NASCAR Cup series champion Darrell Waltrip is the most successful driver at the Charlotte Motor Speedway. He has won the Coca-Cola race five times. Jimmie Johnson has four victories on this track.
Dale Earnhardt and Jeff Gordon have won the Coca-Cola three times. Brad Keselowski won the 2020 Coca-Cola race.
The 2021 Coca-Cola race is scheduled for 31 May, 2021.
Name Changes
The race was known as the World 600 from 1960 to 1984. The name was changed to the Coca-Cola World 600 in 1985.
In 1986, the race was given the name "Coca-Cola 600." It was alluded to as Coke 600 at that point.
The name changed again in 2002 to the Coca-Cola Racing Family 600. In 2003, the race was again named the "Coca-Cola 600."
Venue
Charlotte Motor Speedway
Location
Concord, North Carolina, United States
First race
1960
Distance
600 Miles
Laps
400
Previous names
World 600 (1960?1984)

Coca-Cola World 600 (1985)
Coca-Cola 600 (1986?2001, 2003?) Coca-Cola Racing Family 600 (2002)

Most wins (driver)
Darrell Waltrip-5
Most wins (team)
Hendrick Motorsports-11
Surface
Asphalt
Length
1.5mi
Turns
4
Where to watch on tv
NBCSN, Fox Sports, RDS, Sportitalia, Sport TV